Automobile
How we set seven electric records at Brands Hatch | Autocar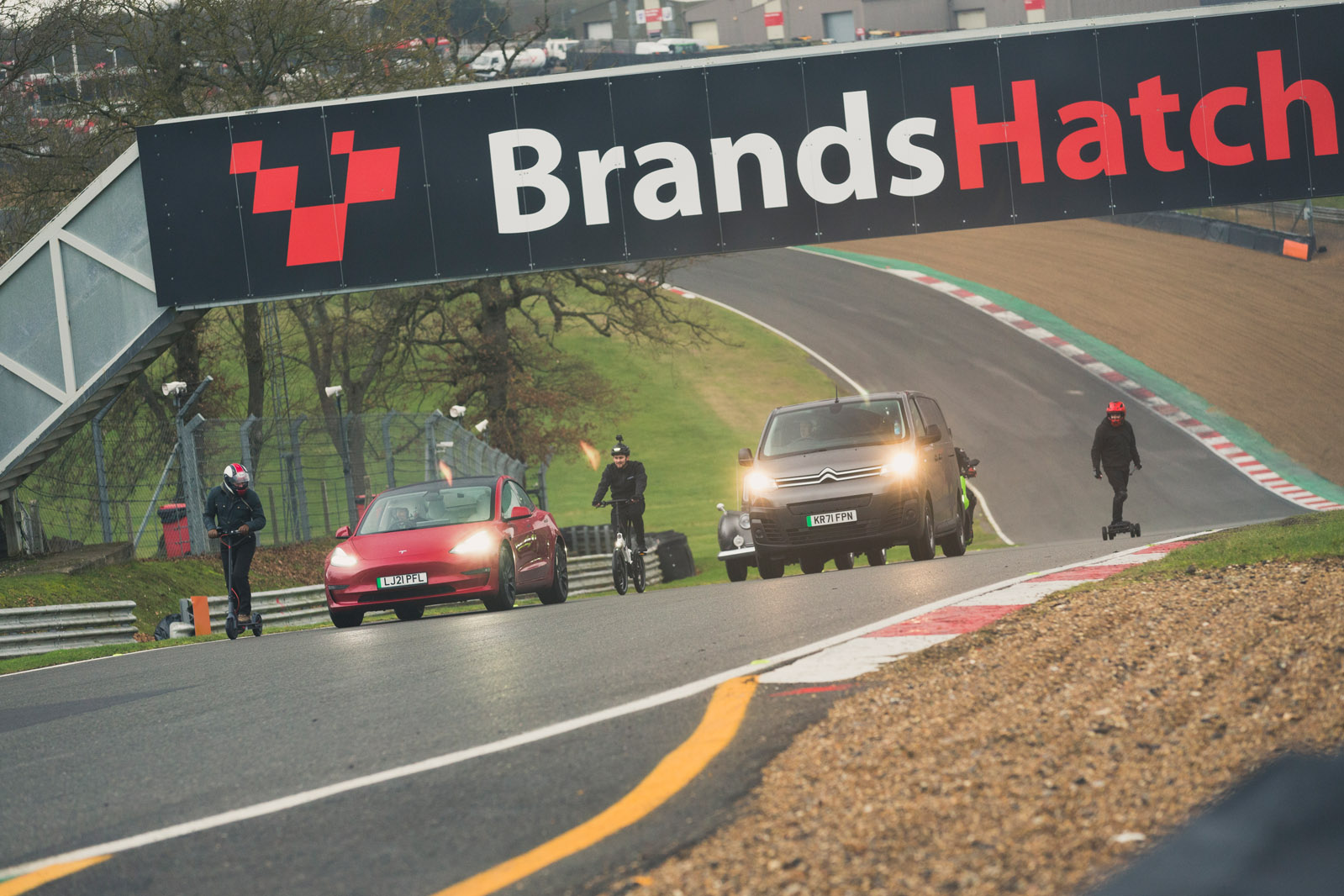 Which brings me to a close pairing: an Apex Predator prototype skateboard (3min 01.35s, 24mph) and a Gocycle G4 electrically assisted bicycle (3min 19.44s, 22mph).
You can't use the Predator skateboard on the road, because the laws are as for the scooter I'm riding, in essence. There have been trials, though, and some versions of this board on big wheels can and do run off road. With two electric motors, one on each wheel, apparently it will even drift a bit. I didn't try that.
You can ride the G4 on the road, because electrically assisted bicycles are road-legal, although there are some laws about them: power is limited and the electrical assistance has to stop at a certain speed, after which going faster is all down to your legs. Still, the G4's engineers and marketers tell us it's rather entertaining to pass puffing cyclists uphill on a whizz of assistance, which I'm prepared to believe.
And then there's me on the 0.47bhp, 15mph, 12.5kg Perry eHopper P4. I joked about the effort, and honestly it would be easier to hang onto one of the Tesla's wing mirrors for a lap, but I do like e-scooters, and I do think that we should try to find a way that we can all get along. In the meantime, I'm off for a sit down.
The trouble with EV track days
The problem with using an EV on a race track is the power that it needs. Ariel, which is developing a range-extender supercar, estimates that track driving uses 10-12 times as much fuel as fast road driving.
File source