Education
Dr. Terza A. Lima-Neves: Living Life on Purpose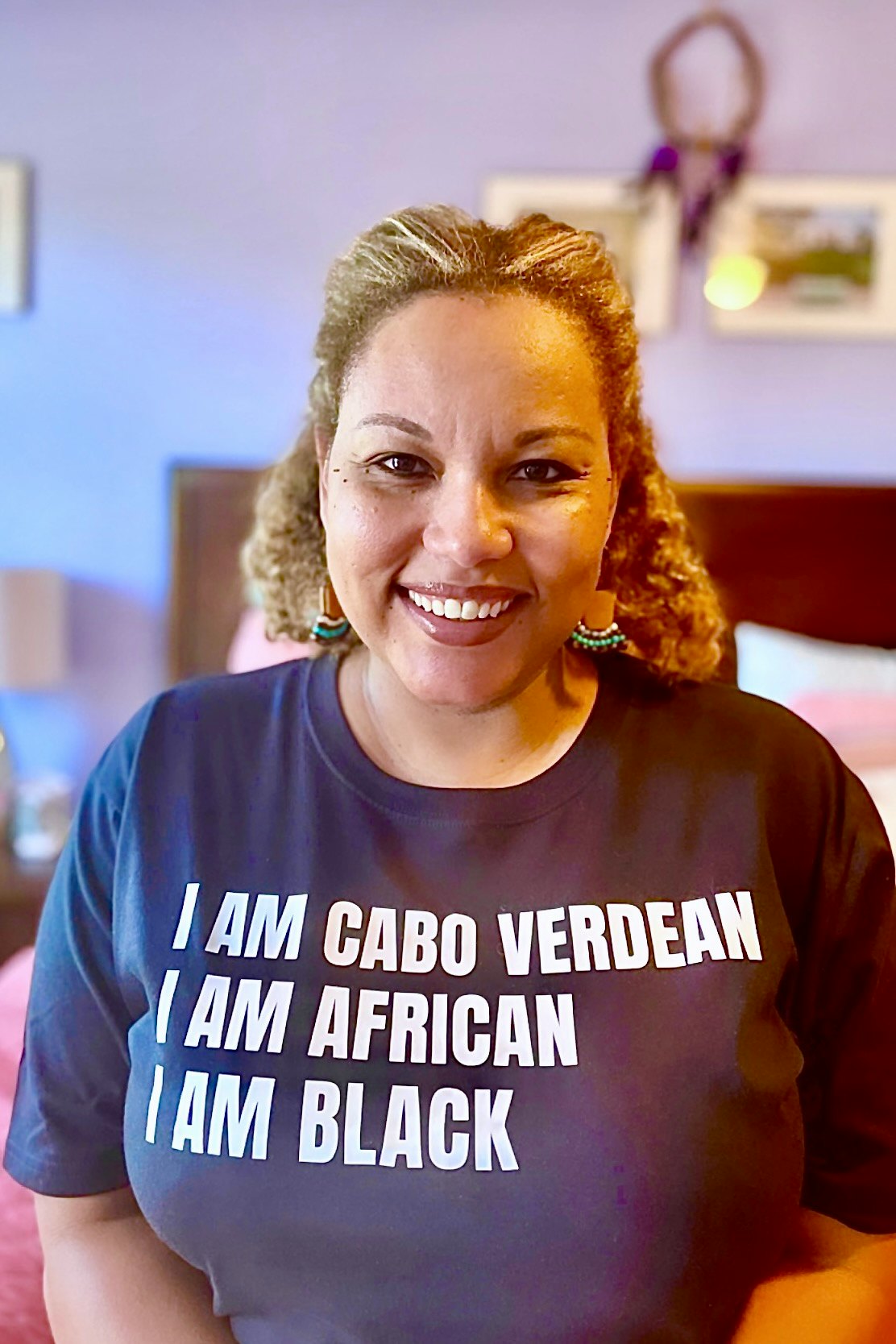 If someone wants informal career advice, he or she can check out Dr. Terza A. Lima-Neves' YouTube Channel, 1000 Seeds: Living Life on Purpose with Dr. Terza. There is even a video titled "How Do We Choose the Right Career Path?" She tells viewers not to be afraid to ask questions about a career that interests them and says she will gladly answer questions about being a university professor.
She describes the YouTube channel as a passion project that dives into the different areas of her life as an academic, mother, researcher and person who has dealt with mental health challenges, particularly while navigating the early phases of the pandemic. Lima-Neves says she's keeping it real, openly speaking about how chaotic life can be despite its many rewards.
"There's no such thing as balance; it's more like a juggling act. I try to be very intentional in sharing how I set boundaries and stick to them around my time and the projects that I'm involved in," says Lima-Neves, who is mother to daughter Max, 11, and son Emilio, 9. She is thankful that she and husband Luis Neves share family and domestic duties.
The pressures to publish and achieve tenure and promotion are real. It took her a while to acknowledge her struggles and needs, but over the past few years she's become more adept at making it work. She feels it's important to share her stories with women — in and out of academia — and build community with other scholars.
"One of the goals I'm trying to achieve is to portray our lives outside of the classroom to humanize our experience and to show that many of our contributions actually happen outside of the classroom in the research that we do, in the work that we publish and the work that we do with students," she says.
Lima-Neves is a professor of political science at Johnson C. Smith University (JCSU, an HBCU institution) in Charlotte, N.C. Even though there are very few Black female full professors in the academy, Lima-Neves says that was always her goal. Over the course of her career, she has built a community of Black women professionals who are supportive and provide inspiration. Also, taking care of one's mental health is important and prioritizing one's time when it comes to things like committee work.
"Getting to full professor for me was a bigger goal than getting tenure and being promoted to associate professor," says Lima-Neves. "I was working towards tenure, but the final prize was the full professor because I had met Jewel Prestage, who was the first Black woman to have a PhD in political science, at the National Conference of Black Political Scientists (Dr. Prestage, who taught at Southern University and was a renowned researcher, passed away in 2020).
"I was always very conscious of the small number of Black women in the profession, in academia, but then in the discipline of political science," she continues. "When I decided to go up to full, it was more fulfilling for me because it was more intentional. I felt I had to get here because I have something to prove to myself, but I have to do it for the discipline and for the women that are coming after me to show them that we don't have to lose ourselves doing it.
"I learned so much about myself and where I wanted to be, my positionality as a Black African immigrant woman. I said, 'I've got to publish a book that's important for me. That speaks to my vision and my mission.' I focus on the subjects and the research that center the communities that I talk about, and I'm part of those communities."
Lima-Neves has lived in the U.S. since the age of 13, but she is still closely connected to her homeland of Cabo Verde (Cape Verde) on the coast of West Africa, and it remains an integral part of her research. Dispelling stereotypes about Cape Verdean women has been important to her. She is currently in the beginning phases as the principal editor of a book that will present a contemporary analysis of Cape Verdeans in the U.S. that will include topics such as mental health, identity, social movements, gender and cultural nuances.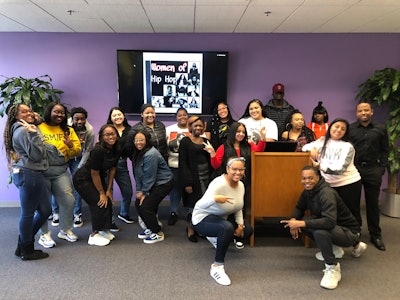 As a political scientist, Lima-Neves uses an interdisciplinary approach to her teaching and research as well as a transnational perspective. She encourages young faculty to focus on the stories they want to tell. Her distinct impact is valued by JCSU faculty and administration.
"Dr. Terza Lima-Neves engages her students and evokes thought around issues related to gender, race, class and power," says Dr. Karen D. Morgan, JCSU vice president for academic affairs. "Her research, presentations and workshops call attention to Cabo Verdean women and gender studies, global gender studies and the modern Black African diasporas.
"Dr. Lima-Neves presents her research globally, she shares her passion for Black African women and transnationalism," says the vice president for academic affairs. "Her on-campus work extends beyond the classroom and includes hosting campus-wide workshops and lectures. Her efforts continue to strengthen the academic excellence of our political science program at Johnson C. Smith University."
Lima-Neves believes everything is political. Studying power is essential because politics is, in essence, the study of power. This includes studying through interdisciplinary lenses how power relations drive human behavior and impact societies. 
Through interdisciplinary lenses, she's able to see how Black women and Black women in the diaspora are oppressed at the intersections of race, class and gender, but also how they clap back at white supremacy, patriarchy and other types of oppression. A few years ago, Lima-Neves taught a course on Black women and hip hop. Currently, she is working with three JCSU colleagues to launch a minor in women's, gender and sexuality studies.
Lima-Neves says she's fascinated by the way women organize and mobilize via social media. She also appreciates the movements that have happened on the ground, noting that younger activists can build upon those foundations. Lima-Neves uses social media as a teaching tool and tries to get her students more involved on Twitter. Exploring these new avenues of political organizing inspires her each day. 
Another current project is a short film that will document the stories of women who have been part of the JCSU faculty and staff for over 30 years. Her inspiration to create this film began at a university-wide faculty meeting about bringing back an honors college. At the end of the discussion, Dr. Ruth Greene, a nationally renowned psychologist, said she was one of the founders of the honors program at JCSU in the 1980s. Lima-Neves didn't understand why Greene hadn't interjected her experiences and opinion at the start of the conversation. 
"I thought, 'Why don't we know this history?'" says Lima-Neves. "Dr. Greene is a gem, and I'm not waiting until she retires to reach out to her. That's where the seed was planted. I decided, let me think of three women to start with who have been here for a while that I would love to hear from. The broader idea is the interest that there seems to be about HBCUs right now." 
Lima-Neves says she believes "everyone wants to know more and collaborate with HBCUs, and there's been a lot of talk about the history. I wanted to focus on the women who worked here and the types of experiences they've had." She says this adds to a broader conversation "about the importance and the contributions of HBCUs to our broader society."
Lima-Neves says she has seen JCSU female faculty do research with a commitment to the communities they are writing about as well as a desire to include the students in the work and mentor them along the way, guiding them into graduate studies.
"I'm hoping to show we were taking up space, filling in the gaps and ushering in, helping and mentoring the next generation of students, particularly female students, with the work that we do for research and for the community," says Lima-Neves. "Ultimately, that is part of the foundation of HBCUs." 
File source