Education
How This Community College Gave Emergency Aid to Dual Enrolled Students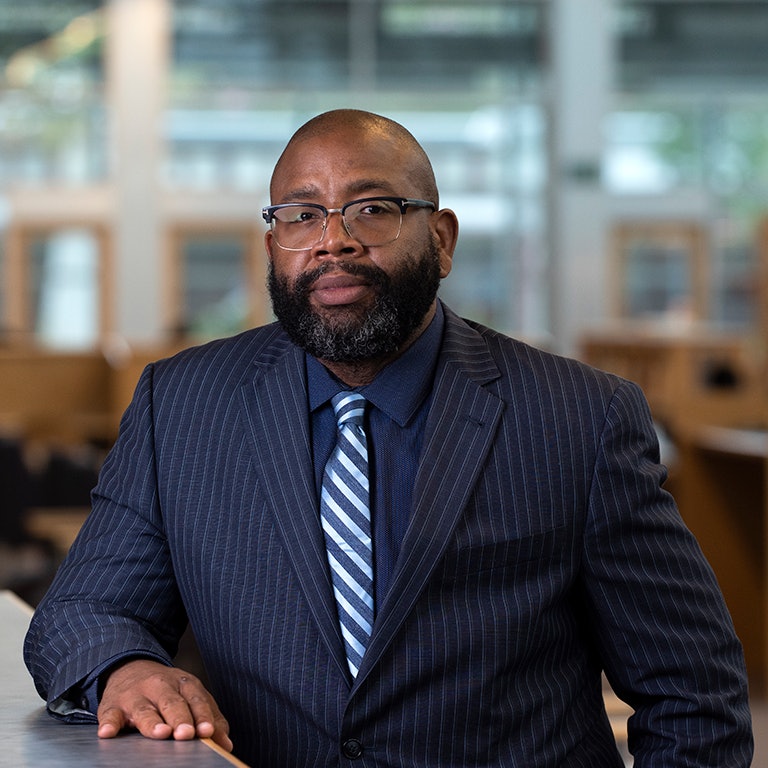 Dr. Keith Curry, president of Compton CollegeThrough a first-of-its-kind program, Compton College, a community college in California, worked to fill a basic needs support gap for its dual enrolled students.
A newly released report outlined how this initiative gave dual enrolled students emergency aid—and what lessons can be learned.
Dual enrolled students refer to students who take community college classes for credit while they are still in high school. But federal pandemic relief funds left out dual enrolled students.
"We believe that those students who are enrolled in Compton courses while still in high school are just as much a part of our community as any other student," said Dr. Keith Curry, president of Compton College, in the report. "And through our work to provide them with emergency aid, we saw the ways in which getting students cash when they needed it could make a big difference."
Studies show that high schoolers who take part in dual enrollment programs are more likely to attend and finish college. Dr. Michal Kurlaender, professor of education at the University of California, Davis's School of Education, explained that simply exposing high school students to college courses can help them better prepare and build confidence for their next steps.
"Dual enrollment is really important, especially right now with enrollment declines, because this ensures a warmer hand-off from K-12 to college," she said. "That is particularly key for first-generation students who may not have someone at home telling them how college works. There is no better source of information about college than to experience it."
But research reveals a troubling pattern, added Kurlaender. Historically underrepresented students—such as students of color, low-income students, and first-generation students—are participating at disproportionately lower rates in dual enrollment programs.
"That's problematic because we know dual enrollment is a critical strategy for getting students into college, yet we're seeing huge equity gaps in participation," said Dr. Jason Taylor, an associate professor in education leadership and policy at the University of Utah. "There are a lot of efforts underway now to address that problem."
At Compton College, which predominantly educates Black and Latinx students, one such effort has been getting emergency aid to dual enrolled students. Nearly three in five college students reported in spring 2020 that they faced basic needs insecurity, according to a national survey from the Hope Center for College, Community, and Justice. But Curry recognized that basic needs insecurity among dual enrolled students risked being overlooked.
"Our numbers for dual enrollment were increasing, but the support for these students has been lacking," said Curry. "They don't get federal financial aid support, for example, and COVID put a shining light on this. We need to do more."
In response, the college in November 2020 partnered with Believe in Students, an advocacy group for students, and Edquity, an emergency aid technology platform for students. Over the next year, Compton gave almost $60,000 in direct, grant-funded aid to roughly 200 students who were dual enrolled at Compton and their partner high schools.
"Keith Curry wanted to make sure that all of his students were getting support, and we wanted to use philanthropic funding to target students specifically omitted from federal guidance," said Davide Helene, CEO of Edquity, referring to the Department of Education's move to exclude dual enrolled students from Higher Education Emergency Relief Funds (HEERF).
To make sure funds were equitably distributed based only on the students' reported severity of need, the aid application did not ask students for demographic or financial documentation.
"We had two goals," added Helene. "We wanted to demonstrate that cash assistance is effective for supporting dual enrolled students. And we wanted to use our data, as we always do, to make the case for including dual enrolled students moving forward."
About 72% of student aid recipients were Latinx, and the average age of aid applicants was 16 years old. Many students shared that they were using the funds for transportation expenses like gas or cash for the bus. Funds also supported food and housing needs for the student's family. Also, more than one third of students applied for and received multiple grants.
"You see in the data that dually enrolled students do indeed need access to aid," said Traci Kirtley, executive director of Believe in Students. "We also saw the importance of thinking through how institutions partner with high schools to get the word out about this support. That was key: making sure students knew this was available."
Kirtley pointed out that some students were hesitant to trust that this aid was real. Yet high school counselors or advisors became critical in explaining the program to students.
Another learning Kirtley and Helene stressed was to make the application straightforward.
"Keep it as simple as possible," said Kirtley. "That is a consistent learning across all of our work with emergency aid: have a process that is really easy for students to navigate and that doesn't require them to perform their trauma or talk about difficult experiences. That was key for students."
Rebecca Kelliher can be reached at [email protected]
File source