Entertainment
Roselyn Sánchez's Husband Apologizes For Horrifying Viral Response To Breast Lift – Perez Hilton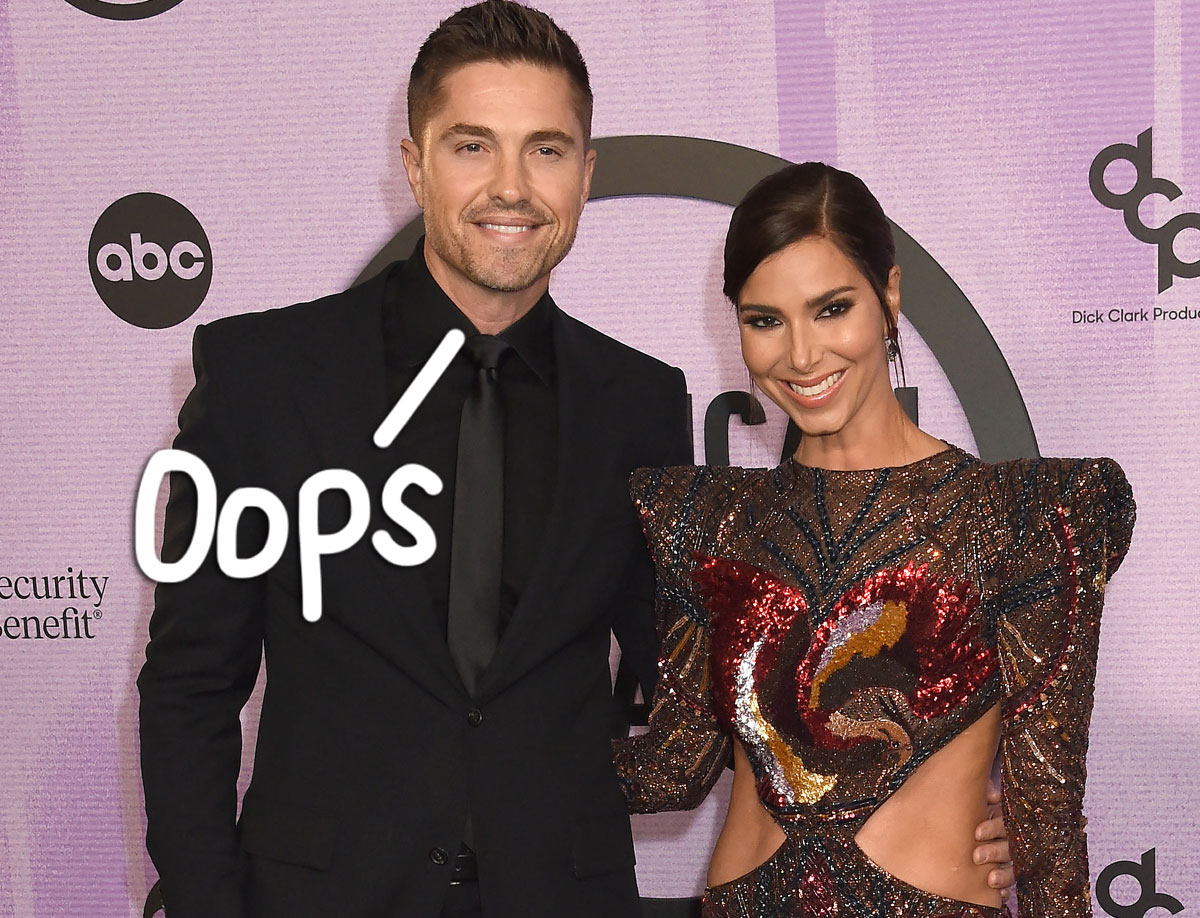 Roselyn Sánchez's husband, Eric Winter, regrets the way he responded to her breast lift — and he's setting the record straight after receiving a lot of backlash!
Last week on the couple's podcast, He Said, Ella Dijo, the Fantasy Island star revealed she'd just undergone plastic surgery and wasn't very pleased with her hubby's terrible (!!) reaction. She recalled sending her beau a pic of her new boobs while asking him if he was happy. But instead of getting praised, he replied wondering if she was happy. On the pod, he quipped:
"Why are you asking me if I'm happy, you just sent me a picture of Frankenstein boobs with scars and stitches."
Oof! He really called them "Frankenstein boobs"?! Damn!
Related: Madonna Claims Controversial Grammys Look Was 'Swelling From Surgery'
Ultimately, Roselyn realized she didn't have the procedure done for her partner, so it didn't really matter what he thought, but it was a tough reaction to receive, especially since she was dealing with a bit of "depression" following the surgery. And it turns out a ton of haters online blamed the actor for causing the mental health issue. Eric was finally ready to address the criticism "right out the gate." Beginning this week's episode on Monday, the 46-year-old apologized for his insensitive remarks, saying:
"I have to start with an apology. I have taken a lot of backlash and heat for my 'Frankenstein boob' comment and in self-reflection, even though I was joking and you know me and you know how we joke with each other all the time, it was a comment that didn't need to be said, even as a joke. I apologize. You're beautiful, you're strong. You're jamming and I could have been a little more sensitive with my comment."
The pair then went on to insist Eric's reaction had nothing to do with Roselyn's depression, despite what some outlets and fans tried to claim. He said:
"I caused a depression … that's what all these outlets are saying … I laugh and I have to take it. To clarify, I did not cause her a depression, she was going through that before my comment. I owned up to it, I apologize to you and any listeners that I offended. Phew, tough!"
Definitely not fair to pin her depression on him, especially when she made a point to thank him for being so supportive in the last episode! But we're glad he cleared the air and owned up to his actual f**k-ups.
Related: Instagram Model Mary Magdalene's 38J Boob Implant POPPED!
To explain the potential cause of her depression, the Puerto Rican singer-songwriter then explained she "had the blues a little bit" after the operation because she wanted to see immediate results, but she knows she'll have to wait a bit longer for things to heal. Understandable!
It also doesn't help that the Rush Hour alum just isn't feeling the love from her hubby post-op. She said he "looks away, disgusted" whenever she has her new pair of boobs "hanging" to air out. But he clapped back, arguing:
"You're making me look like a villain and I have never done anything inappropriate! I didn't look at you disgusted. I looked right at you, I didn't look at your boobs."
The Days of Our Lives alum also noted how he's trying to be polite while he lets her "recover and giving [her] space to heal." Despite the 49-year-old expressing some frustration over his actions, he doubled down, saying he's made a point to not "stare at them all the time," he explained:
"I'm not overthinking it all the time and you're overthinking it because it's your body. I'm coming across like I'm a jerk in this situation, but I apologize about the comment, I was joking, completely."
Sounds like he's doing everything he can to be as respectful as possible, but perhaps it's time to start listening to Roselyn and give her some more compliments from time to time. She's clearly looking for some validation as she waits to see the results for herself. Thoughts? Sound OFF (below)!
File source