Science
Scientists discover a new giant waterlily that was hiding in plain sight for 177 years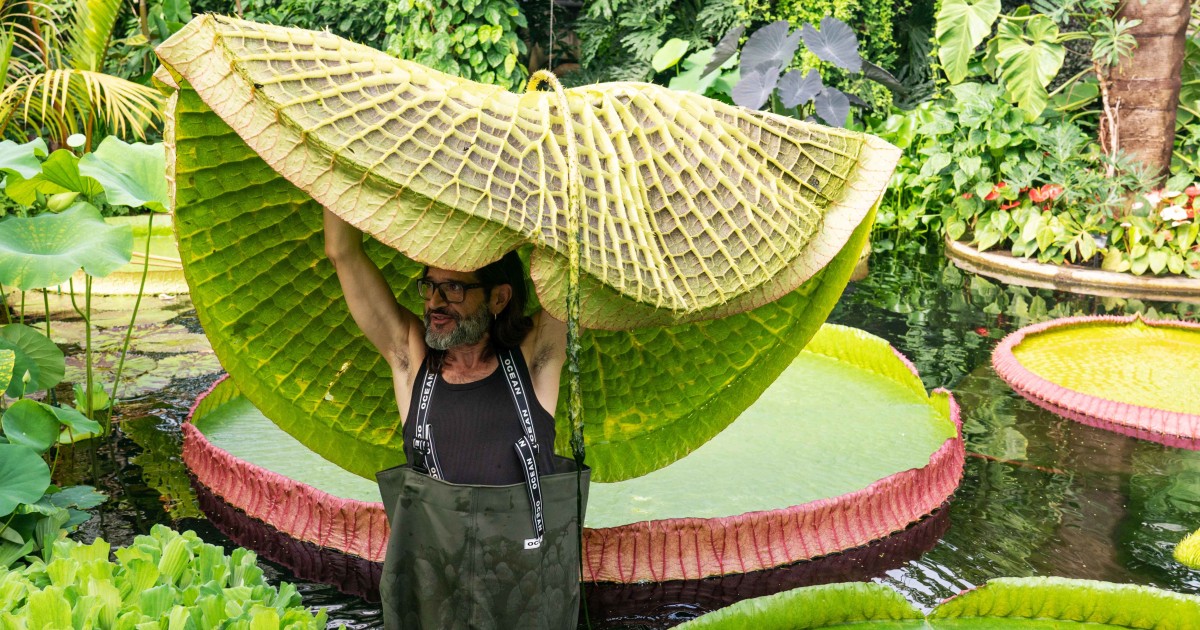 Horticulturist Carlos Magdalena, a world expert on waterlilies and the research team leader, suspected for years that this third species existed. He got a chance to prove his suspicions when he received a collection of giant waterlily seeds from the Bolivian institutions Santa Cruz de La Sierra Botanic Garden and La Rinconada Gardens in 2016.
As Magdalena germinated and grew the seeds back at Kew, watching the waterlily grow side by side with the other two Victoria species, he knew he had found something unique.
Lucy Smith, a botanical artist with experience working with lily pads, was brought on to draw illustrations of Magdalena's various lily pad species.
As she illustrated the giant lilies, documenting flowers that can grow larger than a soccer ball, change between white and pink, and only open up at night, Smith told NBC News she began to recognize the unique distinctions of the V. boliviana, whose leaves are so large they can be seen through satellite imagery, according to Smith.
File source