Sports
5 Directions for Becky Lynch when she returns to WWE RAW – Attacked by returning superstar, unites with her husband Seth Rollins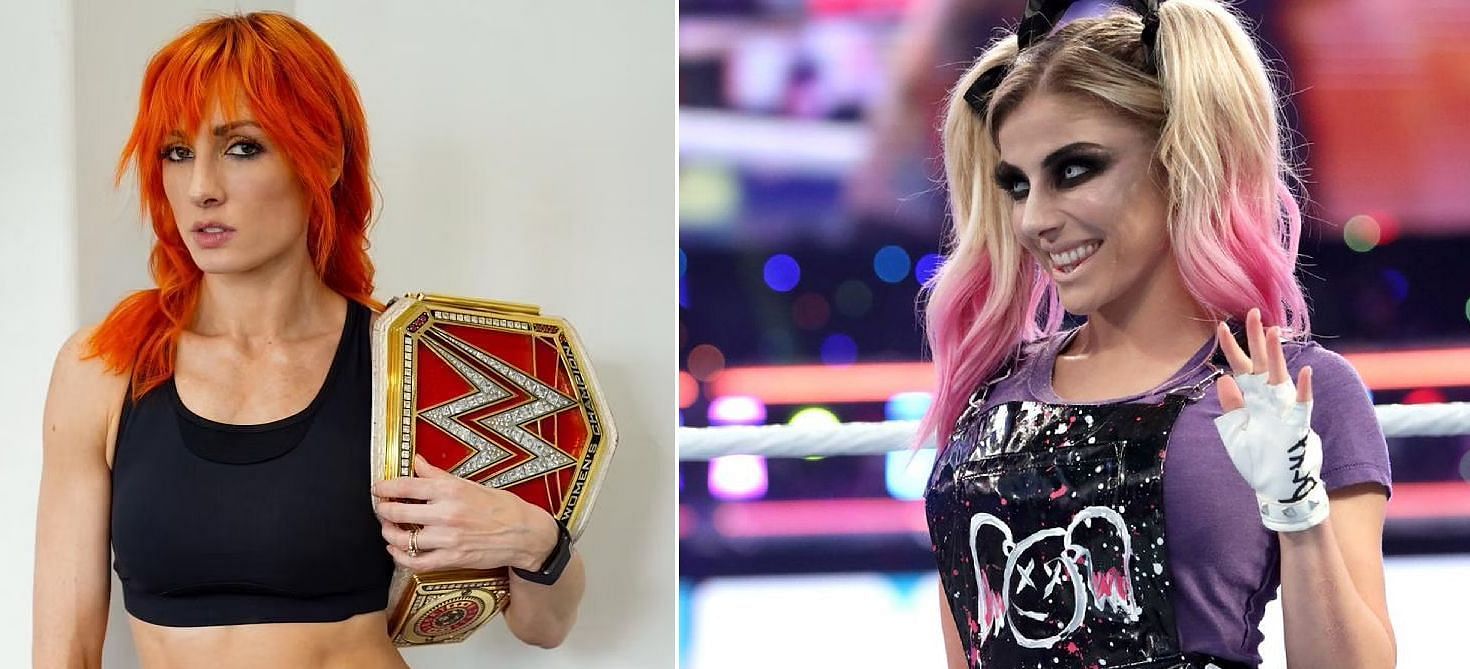 It was announced last night on SmackDown that this coming week on RAW, Becky Lynch will be making her WWE return for the first time since WrestleMania 38.
Bianca Belair defeated Big Time Becks as part of WrestleMania Saturday, and whilst Belair has since stepped into a storyline with Sonya Deville, the former RAW Women's Champion has remained noticeably absent.
The EST has a championship match against Deville this week on RAW, which could be a hint towards Becky Lynch's future when she returns to the show on Monday Night.
#5. Protests to Adam Pearce backstage and requests a RAW Women's Championship rematch
Adam Pearce has been in control of RAW over the past few weeks as Sonya Deville has been focused on the women's championship. Pearce and Deville have been at odds, but following her match this coming week, the two officials could be back on the same page.
Becky Lynch recently noted that she wasn't returning until she was able to win back her RAW Women's Championship. This could mean that she refuses to appear in front of the WWE Universe, so instead, she could appear in a backstage segment and request a rematch at WrestleMania Backlash.
If Deville comes up short, then Pearce will likely grant Lynch a rematch without her having to wrestle a match on the show.
---
#4. Attacks Bianca Belair following her win over Sonya Deville challenges her for Backlash
Becky Lynch is set to make her return in Bianca Belair's hometown of Knoxville, Tennessee, and there could be a reason for this. The EST of WWE is set to defend her RAW Women's Championship against Sonya Deville this week, which could provide a distraction to allow Lynch to send a message to her long-time rival.
If Belair can come out on top this week on RAW, then it's likely that Lynch will attack her following the match and then challenge the champion to a WrestleMania rematch at Backlash.
Belair and Lynch have unfinished business, and it's hard to imagine that Big Time Becks would be willing to move forward without at least trying to win her title back.
---
#3. Lynch helps her husband send a message to Cody Rhodes, teases the return of Brandi
Seth Rollins and Becky Lynch have worked together on WWE TV in the past, and whilst the couple has noted that this isn't their ideal on-screen plan, it could be an interesting idea given the current storylines.
Rollins is embroiled in a feud against Cody Rhodes, and the duo is set to go one-on-one once again at WrestleMania Backlash. The Visionary is the obvious heel in this feud and could bring his wife back into the storyline with her helping him send a message to the American Nightmare.
This would push forward the storyline between Rhodes and Rollins and also tease the return of Brandi Rhodes to WWE after six years.
---
#2. Becky Lynch cuts a promo and is attacked upon her return to RAW
Becky Lynch loves to talk, and the fact that her return has been announced ahead of time leads to the impression that Lynch could be set to cut a promo upon her return.
This would include how she was cheated out of her title and that she now deserves a rematch since she held that championship from the day she returned to the company until WrestleMania, which is quite a feat.
Having Lynch in the ring would make her a sitting duck and would allow someone like Alexa Bliss to attack and finally make her return to TV.
Bliss has been an afterthought throughout Lynch's rise on screen over the past few months, and a feud between the two women would make sense if it was made about the fact that her issues have been overlooked in comparison.
---
#1. Becky Lynch interferes in Bianca Belair's WWE RAW Women's Championship match
The most likely scenario of all would be for Becky Lynch to attack Bianca Belair whilst she is fighting Sonya Deville for the RAW Women's Championship. This would technically give Deville the win via disqualification, but Lynch wouldn't want to put her hands on a WWE official.
If she gives Deville the win, it could lead to a triple threat match at WrestleMania Backlash instead. This would be a better spin and would allow one of the women to pin Deville instead of taking the loss themselves.
The WWE official was a surprising addition to the RAW Women's Championship picture following WrestleMania, but there has to be a reason why she was chosen over the other women in the division.
---
Which of these scenarios do you think is most likely upon Becky Lunch's return to WWE? Let us know in the comments section below.
---
A current Champion thinks the 'Belt Collector' gimmick is stupid. More details right here.