Sports
'A lot of sh*t went down on Friday' – Dana White talks about recent altercation between Conor McGregor and Michael Chandler on TUF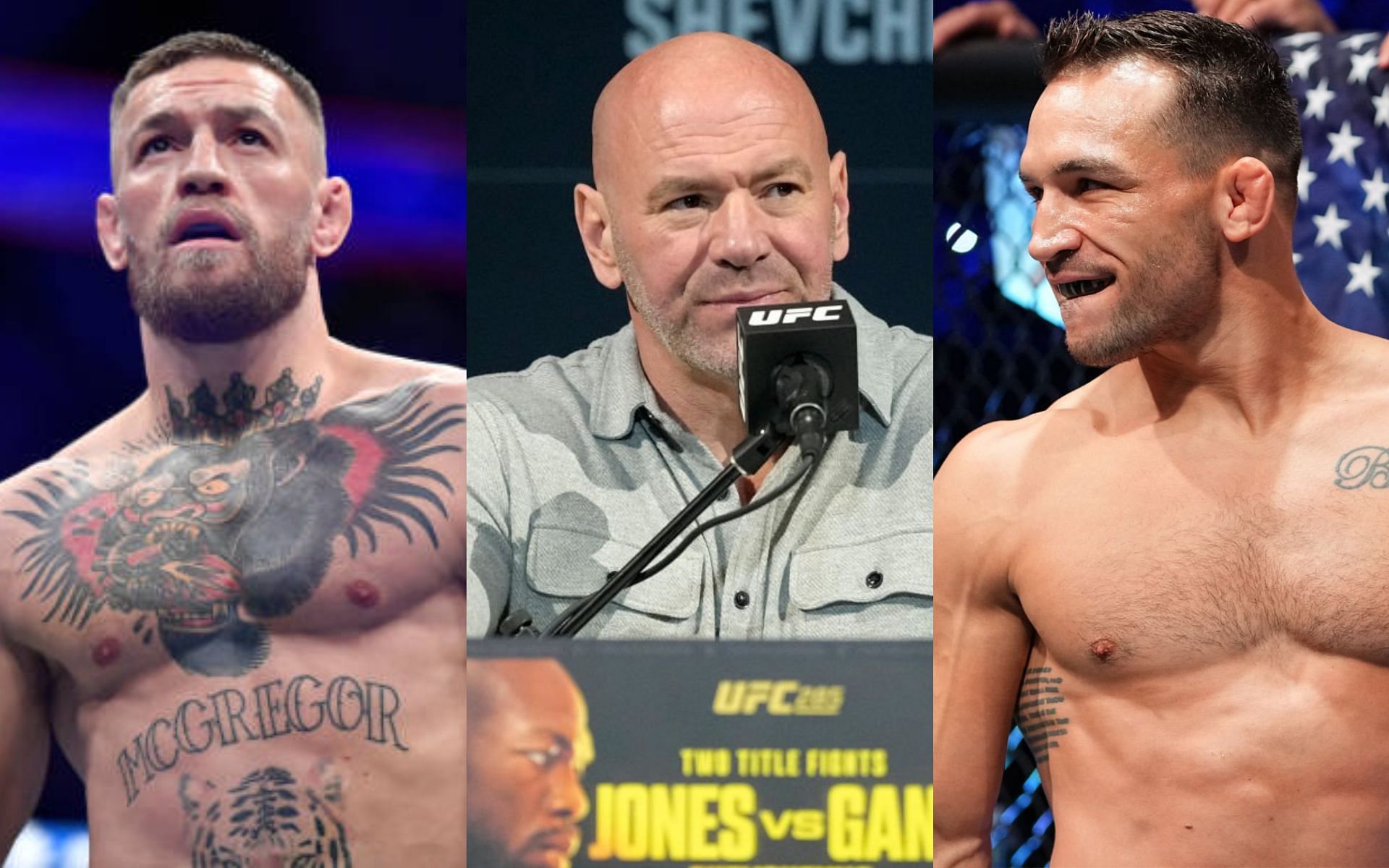 UFC President Dana White recently shed some light on the increasing tensions between Conor McGregor and Michael Chandler. The pair were announced as coaches for season 31 of The Ultimate Fighter (TUF) in February, and filming for the show began several weeks ago.
White stated that the pair of lightweight stars were initially on good terms and that things began escalating last week. He appeared at the post-fight press conference following UFC 285 last night and stated that tempers reached a boiling point on Friday last week. The UFC president alluded to multiple physical altercations taking place but ultimately shared a few details by saying:
"[Michael] Chandler and Conor [McGregor] were very respectful to each other and then some things started escalating that you'll see on the show. Yeah they do not like each other now. A lot of sh*t went down on Friday… The stuff that just happened shouldn't have happened and I'm getting old boys. I'd have been in there sooner back in the old days, but yeah, not good."
Watch the video below:
Conor McGregor is known to overwhelm his opponents with a verbal barrage before their fight and is regarded as one of the best trash-talkers MMA has seen. Many felt that it was only a matter of time before 'The Notorious' clashed with Michael Chandler.
Dana White seems to feel that things have crossed the line between the two lightweights, and fans will be eagerly awaiting the release of TUF 31 to see exactly what occurred.
---
Dana White on the possibility of Jon Jones vs. Francis Ngannou in the UFC
Francis Ngannou departed the UFC at the beginning of 2023 following an extensive period of contract negotiations with the promotion. Ngannou's list of demands, including an option to explore the world of professional boxing, was declined, and 'The Predator' is now a free agent.
During Ngannou's championship reign, many wanted the UFC to organize a super fight between himself and Jon Jones. However, according to Dana White, Ngannou was never interested in fighting 'Bones.'
Following Jones' victory over Ciryl Gane at UFC 285 to become the heavyweight champion, White was asked if a fight between Jones and 'The Predator' could happen in the future.
Dana White replied by saying:
"I tried to make that fight. It's done. Never gonna happen. We tried to make that fight with [Ngannou] for three years. Listen, we all wanna see the fight, but [Ngannou] has got to want the fight."
Watch the video below: