Sports
A member of the Anoa'i family reveals why The Bloodline Acknowledgment Ceremony never took place on WWE RAW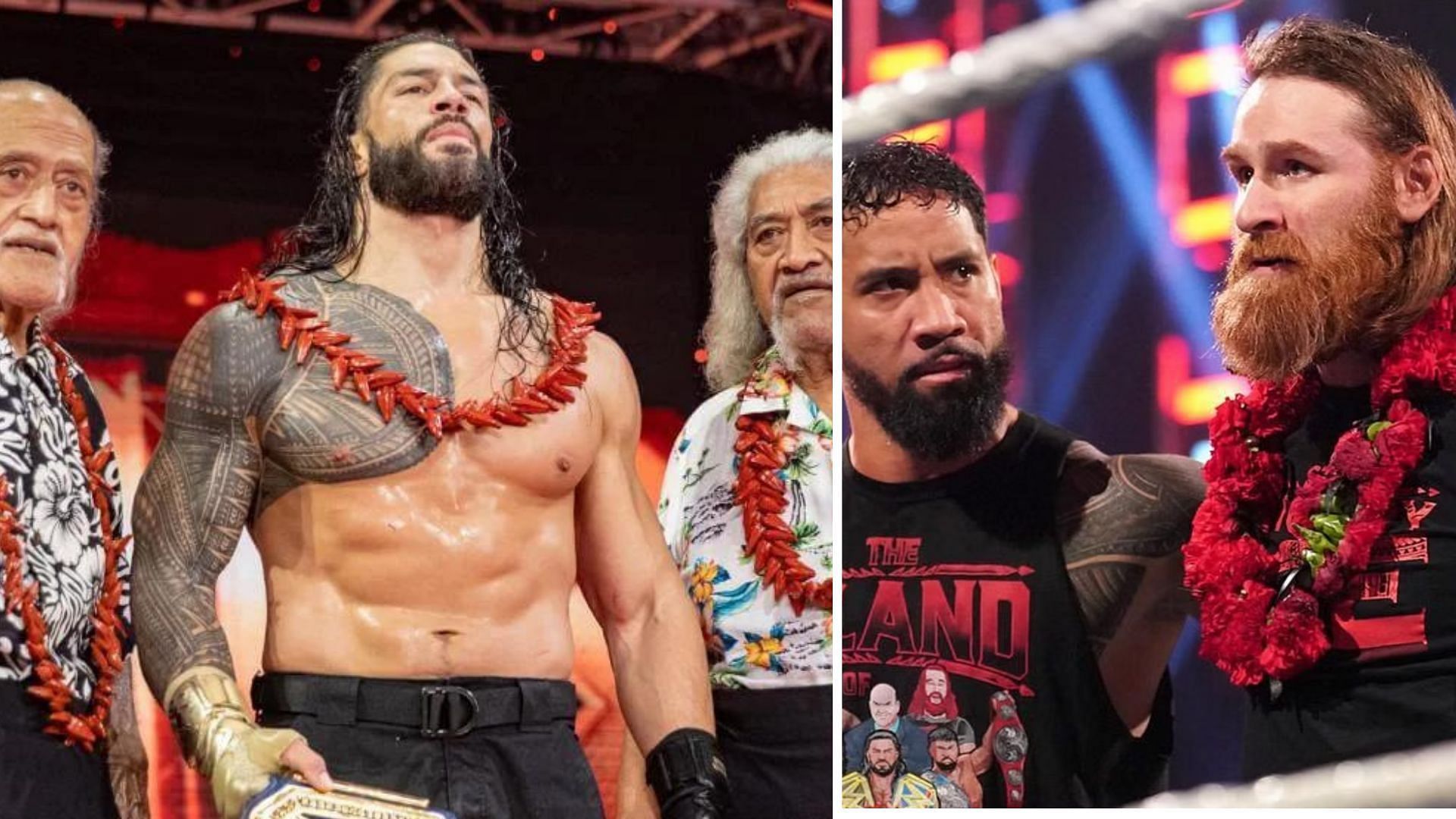 The Bloodline Acknowledgment Ceremony was scheduled for WWE RAW is XXX, but the segment never took place. Samu Anoa'i recently revealed why the segment was scrapped.
The segment was replaced by The Trial of Sami Zayn, and the segment kicked off RAW's 30th-anniversary show. Undisputed WWE Universal Champion Roman Reigns was set to kick Sami Zayn out of the group, but Jey Uso shockingly defended The Honorary Uce. Unfortunately, Zayn's time in the faction came to an end this past Saturday night at the WWE Royal Rumble.
Speaking on the Two Man Power Trip of Wrestling podcast, Samu Anoa'i said he was going to be a part of the Acknowledgment Ceremony, but everything had to be put on the back burner due to health issues.
"From what I know, yeah [we were all going to be part of the The Bloodline Acknowledgment Ceremony at WWE Raw 30]. It was supposed to be Rikishi, myself, my dad, my uncle to name a few and my dad couldn't fly at the time and Rikishi had pneumonia at the time so, everything just got put on the backburner," said Samu Anoa'i. [H/T Post Wrestling]
Samu wishes his son could be a part of The Bloodline in WWE
Samu Anoa'i was complimentary of The Bloodline and what they have been able to accomplish on television of late.
Roman Reigns successfully defended the Undisputed WWE Universal Championship against Kevin Owens in the main event of Royal Rumble 2023. Following the event, Sami Zayn attacked Reigns after being forced to the edge by The Tribal Chief. Jey Uso was distraught at Zayn's betrayal and declined to participate in the eventual beatdown of The Honorary Uce.
Samu noted on the Two Man Power Trip podcast that he is proud of The Bloodline but hopes the company signs his son, Lance Anoa'i, in the future. Lance is currently under contract with MLW.
"Proud to be able to watch these kids [The Bloodline] do their thing. I'm proud to be here. I'm hoping one day, they'll smarten up and put my son in there too. Lance [Anoa'i], he's been busting his a**… Been in the ring since he was five years old. But, everybody's got their turn so, he's still in the shadows waiting his turn. He's still doing it, he's still doing what he loves," added Samu. [H/T Post Wrestling]
Roman Reigns and Sami Zayn are set to battle for the title at WWE Elimination Chamber on February 18. Time will tell if the group will be able to work out their differences and get on the same page before the premium live event.
Do you think Sami Zayn will be able to defeat Roman Reigns at Elimination Chamber? Let us know in the comments section below.
Poll : Do you think Jey Uso will betray The Bloodline?
22 votes