Sports
"A variety of wickets around the world is a positive thing" – Michael Bracewell after playing on Lucknow track in second T20I vs India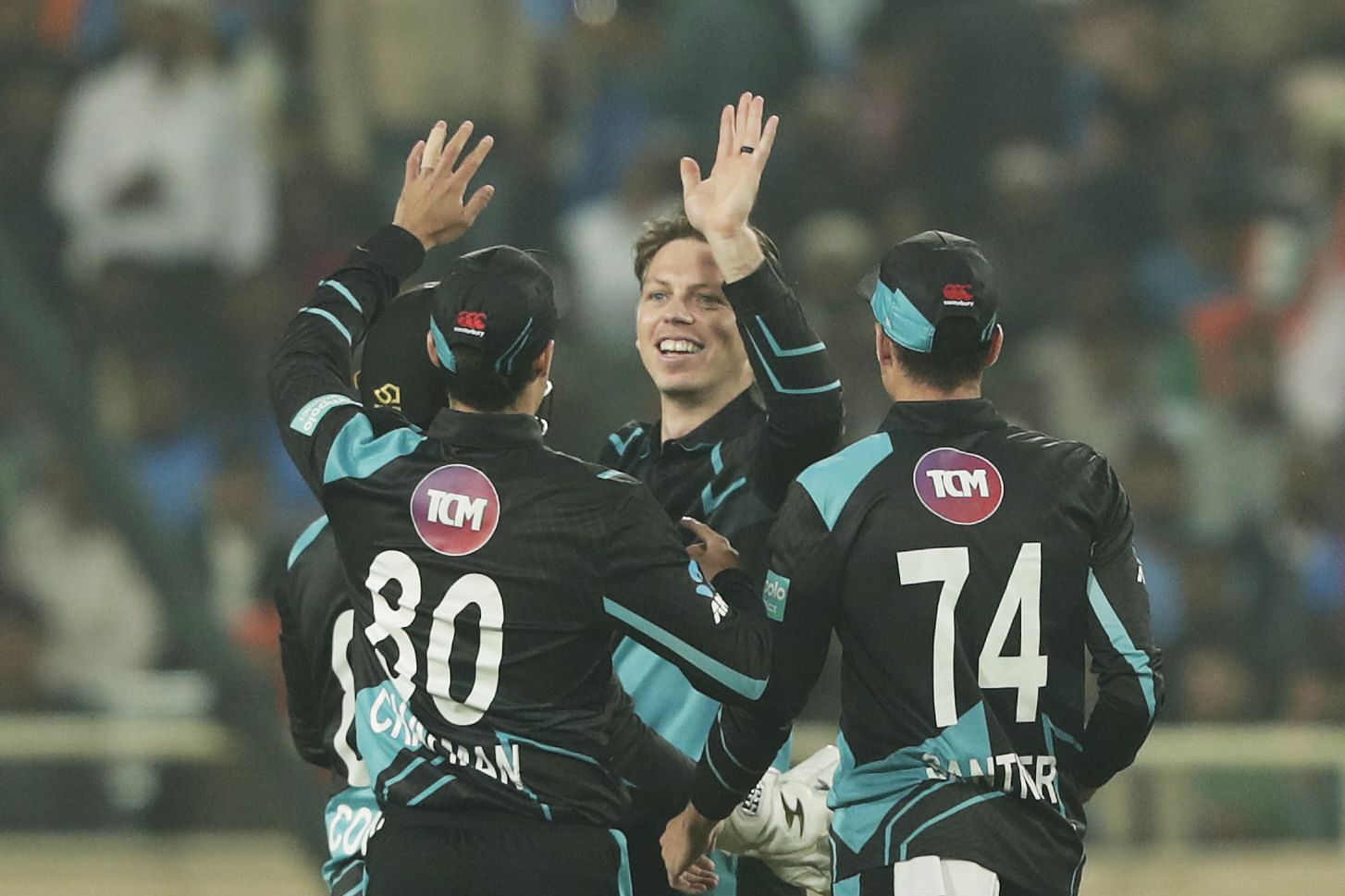 New Zealand all-rounder Michael Bracewell believes playing just on flat pitches doesn't allow one to grow their skills as a batter. The 31-year-old's statement came after India's hard-fought win over New Zealand on a tough Lucknow track in the second T20I.
Both India and New Zealand's batting units struggled to cope with the extravagant turn the Lucknow track offered on Sunday, January 29. While New Zealand managed only 99 off their 20 overs, India took 19.5 overs to chase down the target.
Speaking after New Zealand's six-wicket loss, Bracewell admitted that playing on such tracks is vital to growing their skilset as flat wickets can paper over cracks.
As quoted by Stuff.co.nz, he said:
"It's probably not a wicket that you want to play on every single time you play a Twenty 20, but once every now and then is an exciting opportunity to learn and try and grow your skills. If you play on a wicket like that all the time, or a wicket that's flat all the time, you don't get a true test of your skills. I think a variety of wickets around the world is a positive thing."
Suryakumar Yadav, who earned the Player of the Match award, was the only batter from either side to score at least 20 runs in the match. The spinners from both teams picked up six scalps.
"Both teams showed that the spinners bowled really well" – Michael Bracewell
Bracewell, who claimed figures of 4-0-13-1 in Lucknow, claimed that it was not a typical T20 wicket, as evidenced by India and New Zealand finding it difficult to score runs. The all-rounder added:
"I think both teams showed that the spinners bowled really well and made it really difficult to score. Not having a six scored in the game is probably a reflection of that. It was not an easy wicket to bat on, and it's one of those games, a very exciting game, but probably a little bit different to the normal Twenty20 that we expect."
India and New Zealand will lock horns in the final T20I in Ahmedabad on Wednesday.
Edited by Sankalp Srivastava