Sports
"Anthony Davis is the most SKILLED Power Forward to ever touch the damn basketball" – Kendrick Perkins lauds Anthony Davis as he continues good form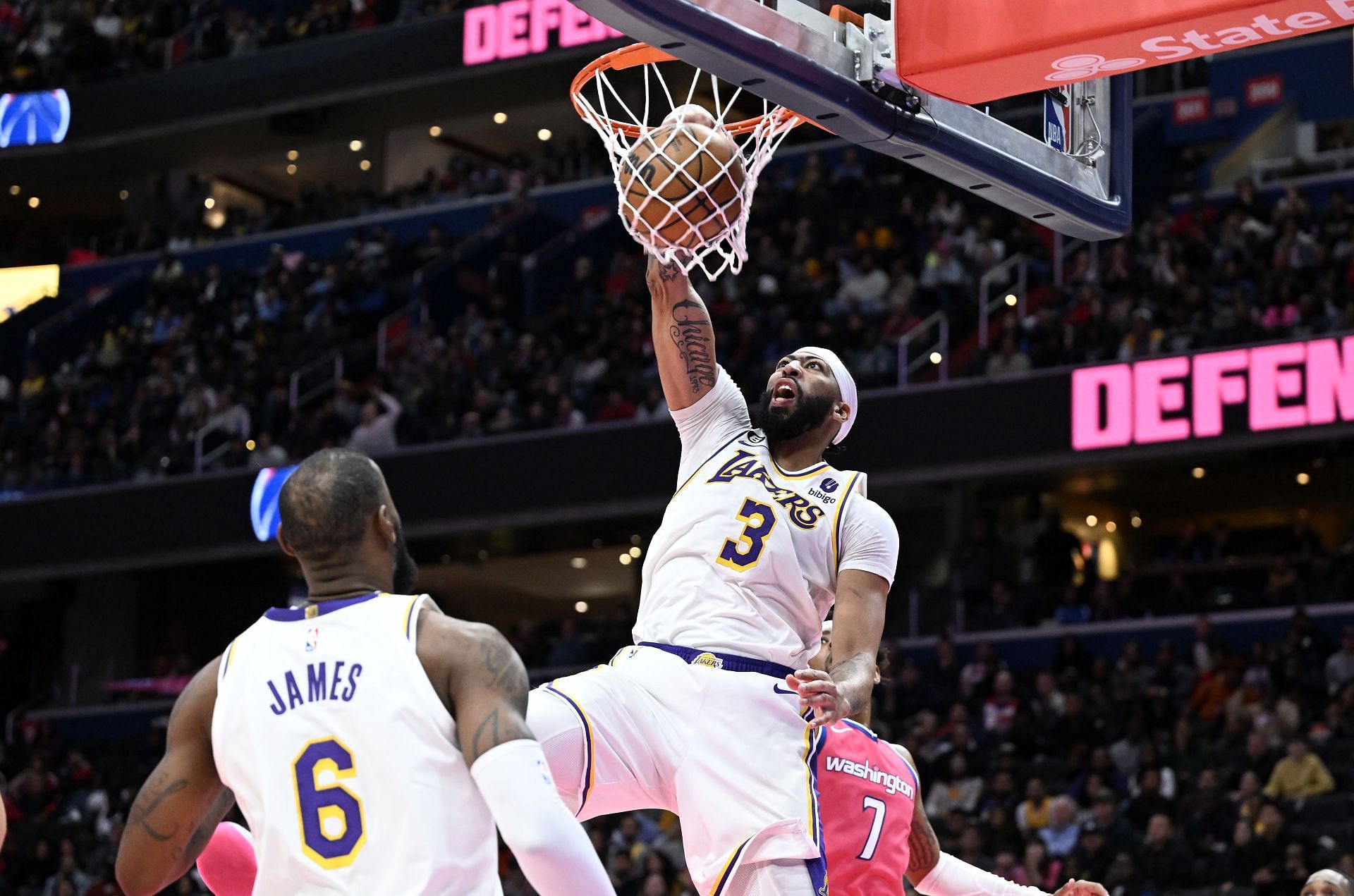 Anthony Davis exploded for a season-high 55 points to go with 17 rebounds and three blocks against the hapless Washington Wizards. After a dominant performance against Giannis Antetokounmpo and the Milwaukee Bucks the other night, AD provided an encore that had Wizards fans chanting "MVP!"
After Davis' mind-boggling performance, former NBA player Kendrick Perkins promptly tweeted:
"I said it once and I'll say it again. Anthony Davis is the most SKILLED Power Forward to ever touch the damn basketball. Carry on…"
Perkins is sometimes prone to exaggerations and this may be one of those times. There's some merit to Anthony Davis being one of the most skilled power forwards to play the game. But calling him the most skilled may just be a little too much.
Kevin Garnett, Charles Barkley, Dirk Nowitzki, Karl Malone, Bob Pettit and Giannis Antetokounmpo all have excellent arguments for the title Perkins just gave Davis. All five are former MVPs who were just as dominant, if not more, than the LA Lakers superstar.
There is also, of course, five-time champion Tim Duncan, who is widely regarded as the greatest power forward to play the game. Duncan had a reputation for being boring and even less skilled because of the lack of flash in his game.
Shaquille O'Neal gave him the moniker "The Big Fundamental" because of TD's impeccable basics. Duncan's fundamentals are so on point that it's to overlook his footwork, his wide variety of shots and his passing. There's a reason why some even consider him the GOAT.
Anthony Davis is indeed a force to be reckoned with when engaged and healthy. But the most skilled power forward title Perkins bestowed on him may be something that's not unanimous among fans.
---
The LA Lakers are now unquestionably Anthony Davis' team
After nearly a month of one dominating performance after another, Anthony Davis has proven to be the best player on Darvin Ham's roster. Since their loss to the Sacramento Kings on November 11, the LA Lakers have won eight of their last 10 games.
During that stretch, AD has averaged 34.2 points, 15.4 rebounds, 2.7 assists, 1.3 steals and 2.9 blocks per game. He is shooting 63.3% from the field, including 41.7% from beyond the arc.
The Lakers have been playing with more balance and rhythm as the offense goes through Anthony Davis. It stalls when LeBron James stubbornly returns to his one-on-one style where he holds the ball for too long and launches closely-contested shots.
The Lakers have lost at least five games this season when, after a strong first half, they failed to involve AD on offense in the second half. One such loss happened just a few days ago when they blew a 17-point fourth-quarter lead against the Indiana Pacers.
After an excellent first half, Anthony Davis scored only seven points in the second half and took just two shots in the fourth quarter. The Lakers have finally backed up their claim of letting everything on offense run through Davis.
LA Lakers legend Shaquille O'Neal asserted before that AD should not take a backseat to LeBron James. The Lakers' success when Davis is the fulcrum of the team's strategy can only mean that the purple and gold franchise is AD's team now.
Edited by Michael Macasero