Sports
"As soon as I saw my children's faces, I could transform" – Shaquille O'Neal learned to control his anger after becoming a father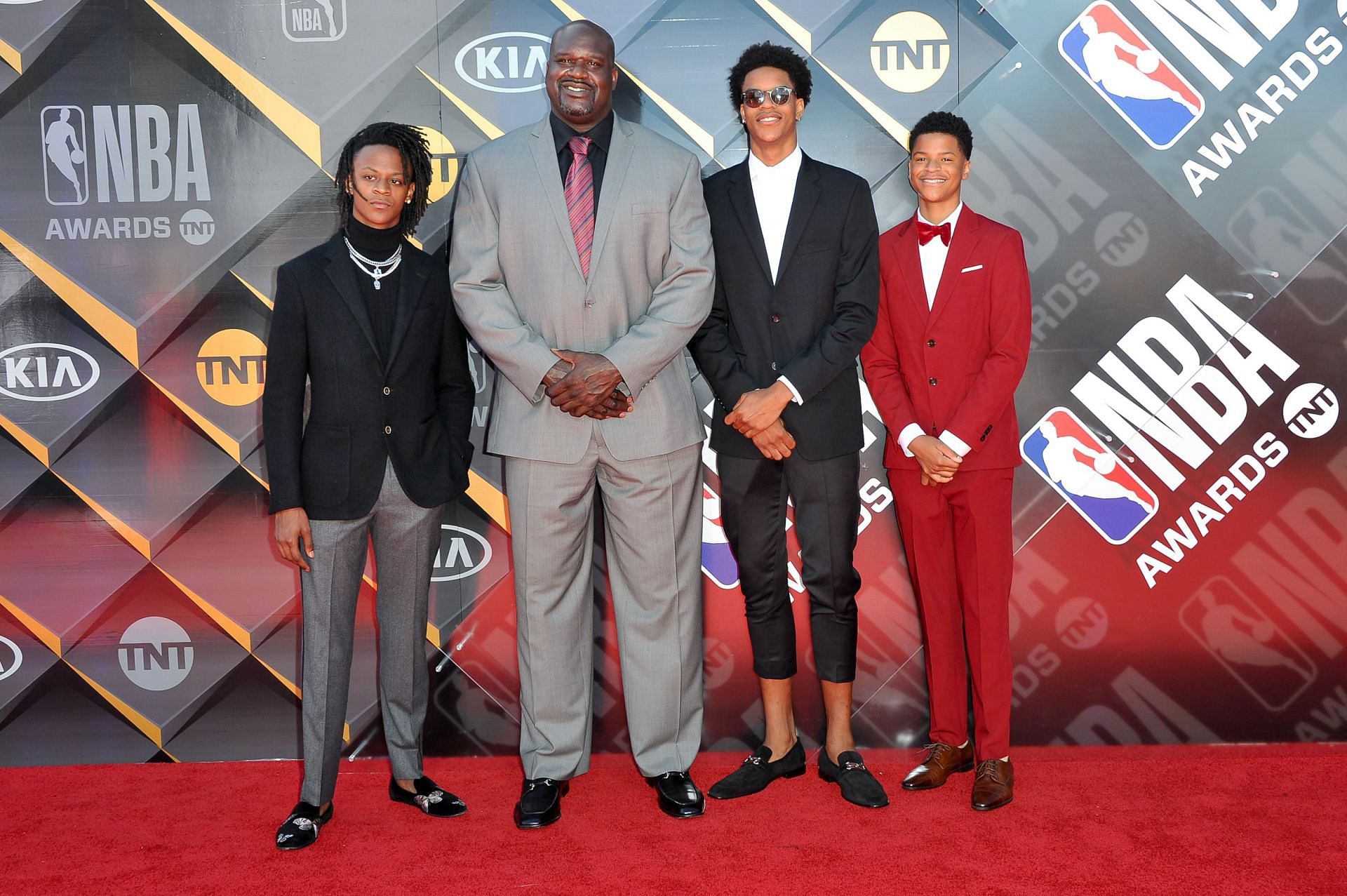 Shaquille O'Neal was a dominating presence on the basketball court, but a loving family man and father to his six children. But before he had his first child, O'Neal had anger management issues. The birth of his daughter in 1996 and becoming a father for the first time changed everything.
In an interview with David Walters of People Magazine, O'Neal opened up about his anger issues early in his career.
"After a bad game, especially if it was my fault, missed my free throws, I'd go crazy," he says. "I'd tear the house up. I was the Hulk."
However, things began to change for the Hall of Famer when her first daughter, Taahirah, was born in 1996. Taahirah's mother is Shaq's former girlfriend, Arnetta Yardbourgh.
"As soon as I saw my children's faces, I could transform," O'Neal said. "You come home, and they don't care about any of that. Forty points? It's 'Hey, Daddy!' Two points? 'Hey, Daddy!'"
To read Shaquille O'Neal's entire interview with People Magazine, click here.
---
Shaquille O'Neal and his kids
As mentioned earlier, Shaquille O'Neal has six children. His oldest child is daughter Taahirah, born in 1996 to Arnetta Yardbourgh. Shaq has five children with ex-wife, Shaunie Anderson. They are Myles, Shareef, Shaqir, Amirah and Me'arah.
Myles was Anderson's child from a previous relationship, but O'Neal adopted him and treated him like his own son. He works as a model and DJ, sometimes working alongside his father, who goes by as DJ Diesel.
Taahirah is a graduate of Oglethorpe University and currently works as an executive for a Fortune 500 company. Shareef is trying to make it to the NBA, playing for the G League Ignite Team after going undrafted in the 2022 draft.
Meanwhile, Shaqir plays college basketball at Texas Southern University. Amirah is also at TSU, while Me'arah is a 16-year-old, 6-foot-4 prospect with several scholarship offers already.
ALSO READ: "You're with the boy, Mike's son? You a cold motherf**ker, ain't you!" – Larsa Pippen heckled during NFL game for dating Michael Jordan's son
---
Shaquille O'Neal and the rules for his children
Shaquille O'Neal appeared on "The Pivot" podcast earlier this year to discuss his six children. He explained why he favors his three daughters more than his three sons. He also revealed that he has a different set of rules for his sons and daughters.
"I tell my boys when y'all get 18, you all got to go," O'Neal said. "Girls can stay as long as they want. I'm dead serious. The girls can stay as long as y'all want, take your time. Go to college, get your masters, get your doctorate, I'll pay for it, take your time."
ALSO READ: "He's a good looking man, but he got a great body" – Charles Barkley gushes over actor Michael B. Jordan
Edited by Juan Paolo David