Sports
"Because sometimes they seem too stagnant as a team" – Nikola Jokic wants Houston Rockets to run offense through Alperen Sengun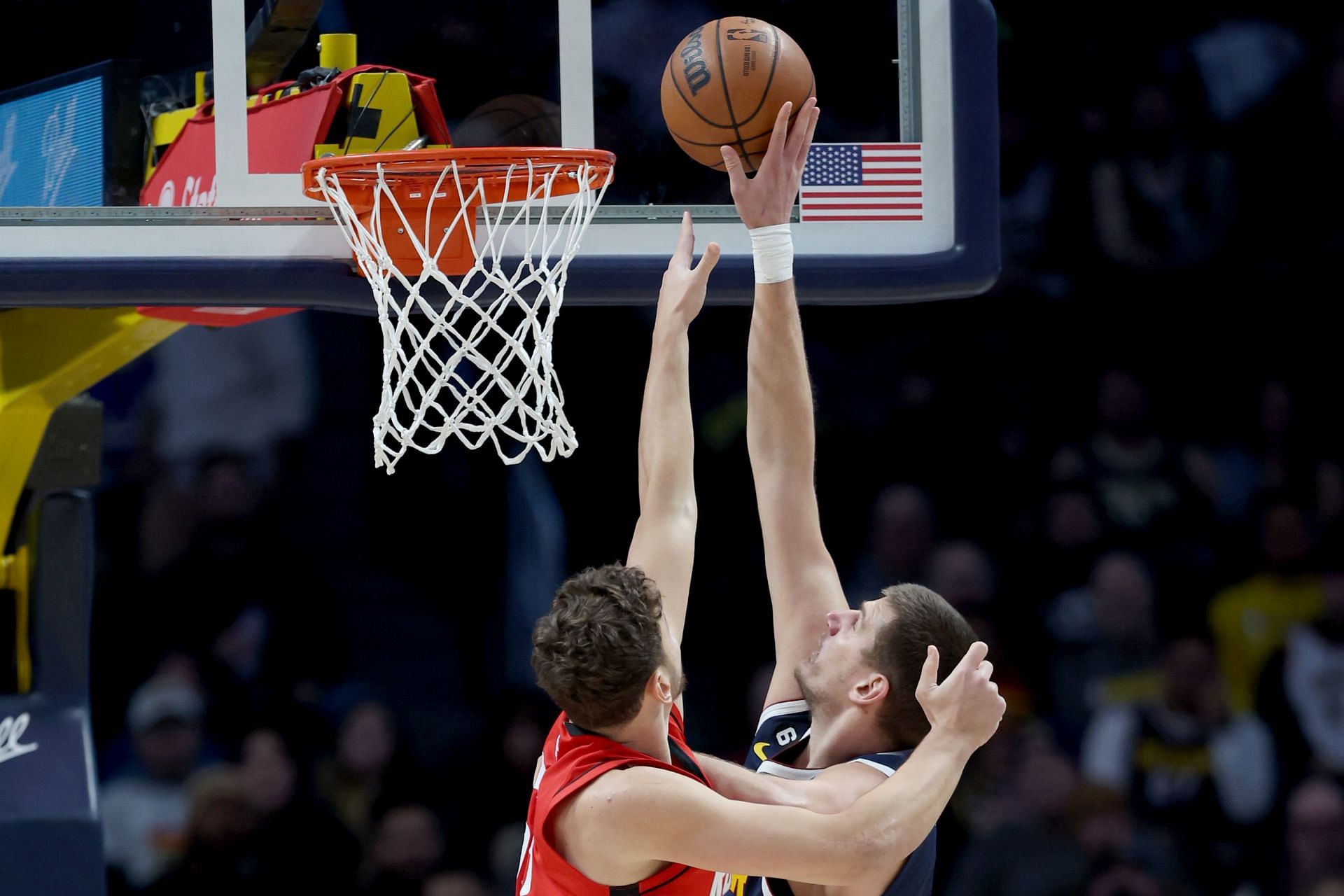 Denver Nuggets superstar Nikola Jokic had some high praise for Houston Rockets big man Alperen Sengun. With Sengun often being compared to the Serbian big man, Jokic expressed his thoughts on how Houston should try to run their offense through the Turkish youngster.
While being one of the best centers in the league, Nikola Jokic also finds himself ranked among the best players in the NBA. Having achieved back-to-back MVP accolades in the last two seasons, the Serbian has undoubtedly earned this rating as well.
Playing a vital role as the primary playmaker for the Denver Nuggets, Jokic controls every aspect of the game with his unique style of playing. With an orthodox approach towards offense blended with some unorthodox shot selection and passing, the Serbian is truly one of a kind.
However, there is a young player who is often compared to the "Joker". Houston Rockets sophomore big man Alperen Sengun has drawn some attention towards himself for his style of play.
The Turkish big man has shown striking resemblances to the Nuggets superstar. With a unique skill set that almost mirrors Jokic, Sengun has displayed immense potential for growth as a star-caliber player as well.
Prior to the showdown against Jokic, Alperen Sengun mentioned his feelings about being compared to Nikola Jokic. He said:
"It makes me happy when they compare me to him because he is my idol."
Considering that Sengun is reportedly nicknamed the "Baby Joker" by his teammates, Sengun truly appears to resemble the Nuggets superstar.
In this regard, Jokic himself commented on the comparison with the young Turkish player. He said:
"I'm not sure if it's a good thing. I think he's very talented. It might sound weird, but I think they should play through him more. Because sometimes they seem too stagnant as a team. Especially when they focus on shooting a lot of threes.
"The man is talented. He can pass the ball, post up, has the touch, and is a good finisher around the rim. You can see different moves when he is playing."
Jokic initially expressed some doubts regarding the comparison. However, being compared to the reigning MVP as a sophomore in the league is quite a commendable feat in itself.
The two faced off recently when the Nuggets played the Rockets in Denver. While the home team walked away with the win, Sengun managed to hold his own against his matchup.
---
Alperen Sengun may improve in a role such as Nikola Jokic's in Denver
As Nikola Jokic mentioned earlier, the Houston Rockets may benefit significantly from running their offense through Alperen Sengun. However, this also presents an opportunity for Sengun to improve as a player.
The Rockets currently have a young roster with a handful of extremely talented players. With an explosive backcourt duo of Kevin Porter Jr. and Jalen Green, Houston primarily focuses on a high-octane, guard-driven offense.
While this system is quite formulaic, especially in today's NBA, the Rockets may stand to gain more by taking a different approach.
By allowing Sengun to run the game the way Nikola Jokic does in Denver, Houston gives their guards more opportunities to become flat-out scorers. This definitely benefits someone like Jalen Green, who is quickly emerging as a rather prolific offensive threat.
Meanwhile, it also presents an opportunity for Sengun to exhibit more influence on the pace of the offense. The offense may slow down. However, the weak positional integrity of the defense with a shot blocker out of the paint is something Houston may definitely find ways to capitalize on.
Also Read: Who is Alperen Sengun? Taking a closer look at the NBA career of 6-foot 10 Turkish center who has a unique free throw routine