Sports
Breaking: Bryce Mitchell puzzled after Ilia Topuria turns down fight citing inability to make 145 lbs; urges fans not to troll Topuria online – "That's what the losers do"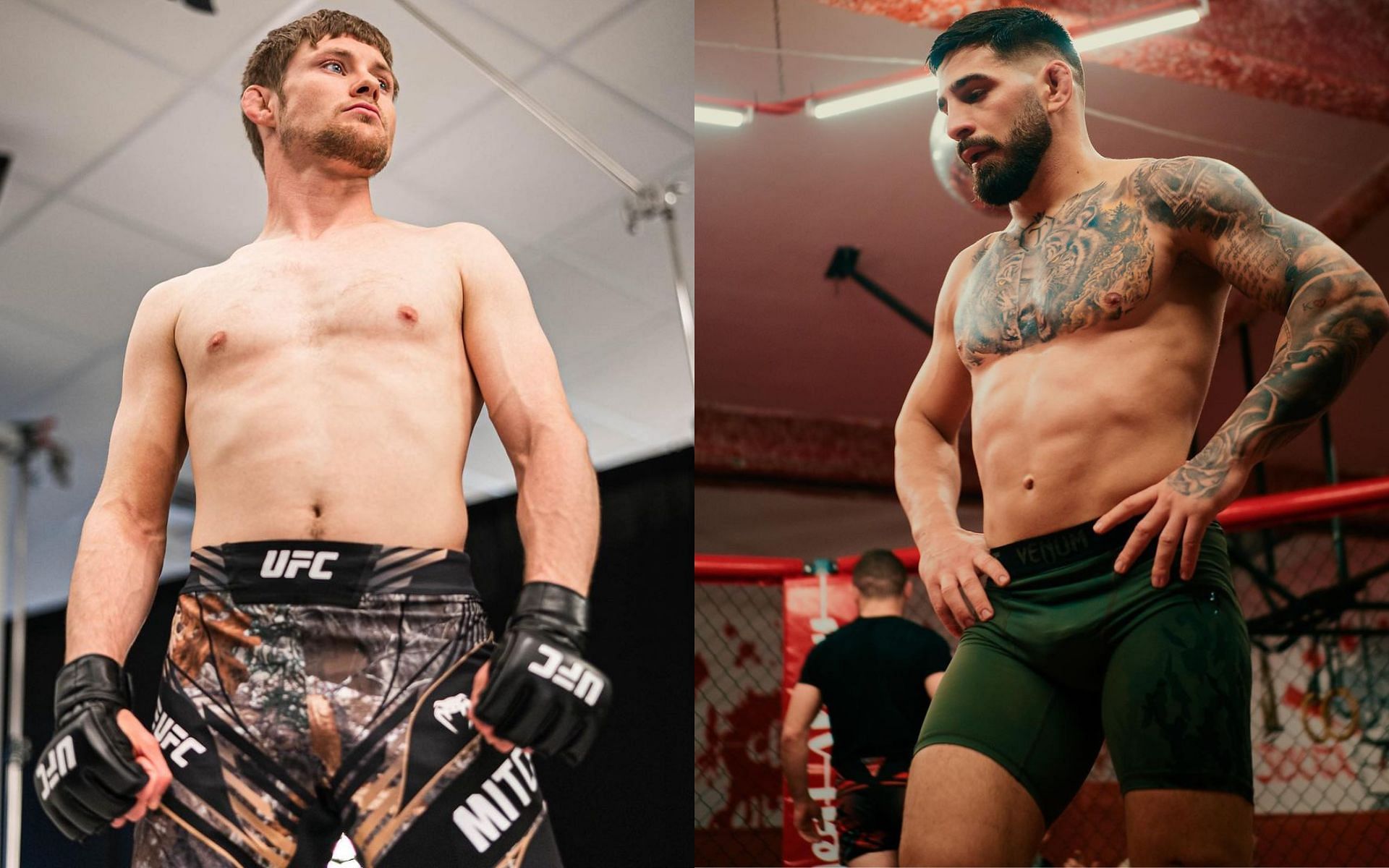 Bryce Mitchell is reportedly left without an opponent to face once again. 'Thug Nasty' recently claimed that Ilia Topuria has not accepted the matchup against him scheduled for November 5.
While Mitchell was originally scheduled to face Movsar Evloev, the Russian pulled out due to an undisclosed injury, drawing the ire of 'Thug Nasty'. Initial reports had Ilia Topuria stepping up on short notice to fight Mitchell at the Fight Night headliner on November 5.
However, Mitchell now claims to be in search of a new opponent, as Topuria reportedly hasn't accepted the fight as of yet. As per Mitchell's knowledge, 'El Matador' won't be able to make weight within the stipulated deadline. However, 'Thug Nasty' wasn't impressed, as Topuria was originally scheduled to fight Edson Barboza in a featherweight clash on October 29. The 28-year-old said on Instagram:
"Ilia Topuria hasn't accepted the fight as of now. So they are moving on, looking for other opponents…I don't really know, maybe in a couple of days he'll change his mind. But I hear that Ilia is now saying he can't make the weight. Which is crazy cause he was supposed to fight the week before."
Mitchell also wants his fans to be respectful and warned them not to spew hate on Topuria's social media profiles. 'Thug Nasty' added:
"Don't go tag this guy and try to bully him. If you'll are a fan of me and you love me don't go to my opponents page and talk crap. We're better than that. That's what the loser do…My fights, my results will speak for themselves."
Watch Mitchell's Instagram video below:
---
Bryce Mitchell has called out Sodiq Yusuff
Bryce Mitchell was obviously unhappy to be left without an opponent going into his first UFC main event. Eyeing alternatives, 'Thug Nasty' called out fellow up-and-comer Sodiq Yusuff who's coming off a first-round submission win over Don Shainis on October 1.
However, Mitchell had his concerns about 'Super' making weight on short notice, which turned out to be true. Sodiq, who had previously called out 'Thug Nasty', confirmed that he won't be able to fight on November 5.
Bryce Mitchell also stated that there's a possibility of Ilia Topuria changing his mind and accepting the fight in the next couple of days. If that isn't the case, finding a main-event worthy opponent for the 15-1 Mitchell is going to be some task.