Sports
"Can't blame Virat Kohli for the way he got out" – Parthiv Patel during 2nd IND vs SL 2022 Test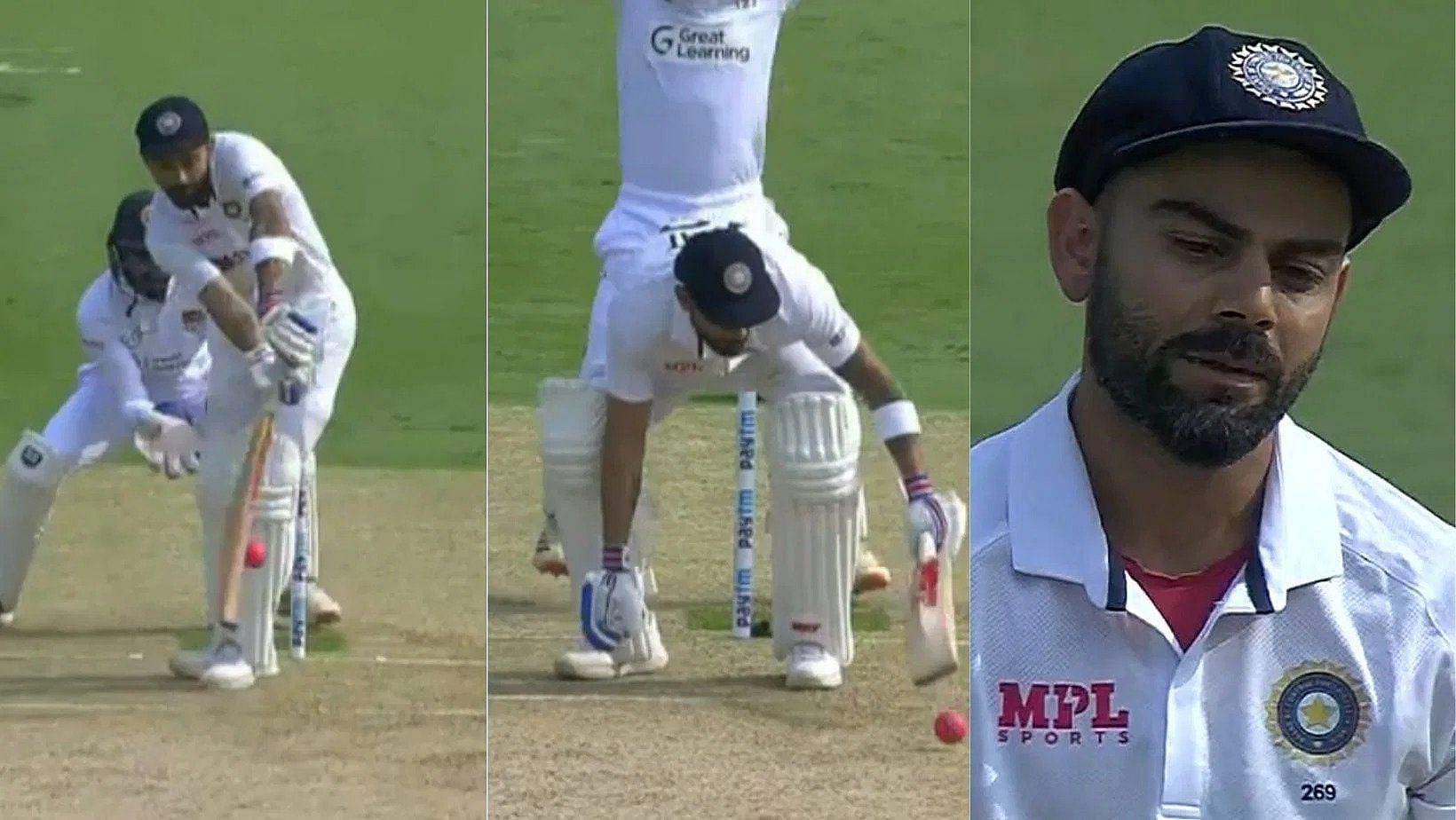 Former Indian wicketkeeper Parthiv Patel believes there is not much that star batter Virat Kohli could have done after he was dismissed in the second Test against Sri Lanka in Bengaluru.
Having been the longest-serving player for the Royal Challengers Bangalore, Virat Kohli seemed destined to get that elusive 71st international hundred on Saturday. However, he was trapped in front on a low delivery and the 33-year-old had to walk back dejected and in disbelief.
Speaking to Cricbuzz, Parthiv Patel stressed how well Kohli played till that point as it is never easy batting on such a rank turner. He opined:
"Can't blame Virat Kohli for the way he got out. The pitch is so bad that he could have done nothing about it. The ball was spinning and kept a bit low. I think his approach was very good today, the way he was leaving deliveries and was playing on the front foot and was pouncing on the bad deliveries."
Parthiv Patel hopes that the former Indian captain isn't too harsh on himself as there is nothing he could have done about his unfortunate dismissal. He added:
"You can't do much about such a delivery. You can only go into the dressing room and say to yourself that it was just not your day and you were unlucky."
"Mayank Agarwal will be disappointed with his dismissal" – Parthiv Patel
Opener and local boy Mayank Agarwal couldn't take advantage of the home conditions as he was dismissed for just four through a run-out. Amidst a huge LBW appeal, Agarwal tried to steal a single. However, by the time he was sent back by skipper Rohit Sharma, it was too late as Agarwal was well short of his crease.
Parthiv Patel explained how crucial it was for the 31-year-old to score big as he has been inconsistent of late. The 37-year-old feels it is only going to get difficult to bat on this pitch as the game goes on. He stated:
"Mayank Agarwal will be disappointed with his dismissal, as we had said in the last show, that he needs some runs. The way the LBW shout happened, he got a bit baffled by it and ran to steal the single. On such wickets, you try to score big because in the second innings it is only going to get more difficult for batting."
Halfway into the second session of Day 1, India have scored 177 runs for the loss of six wickets. On most days, the bowling side should be happy with such a scoreline. However, looking at the pitch, the hosts are on their way to posting a competitive first innings total
---
The IPL 2022 schedule and the list of IPL teams is available here, click to view.