Sports
"Damn, Gisele did a number on this man" – NFL fans dump on Tom Brady after Buccaneers star claimed he'd love to give CFL a shot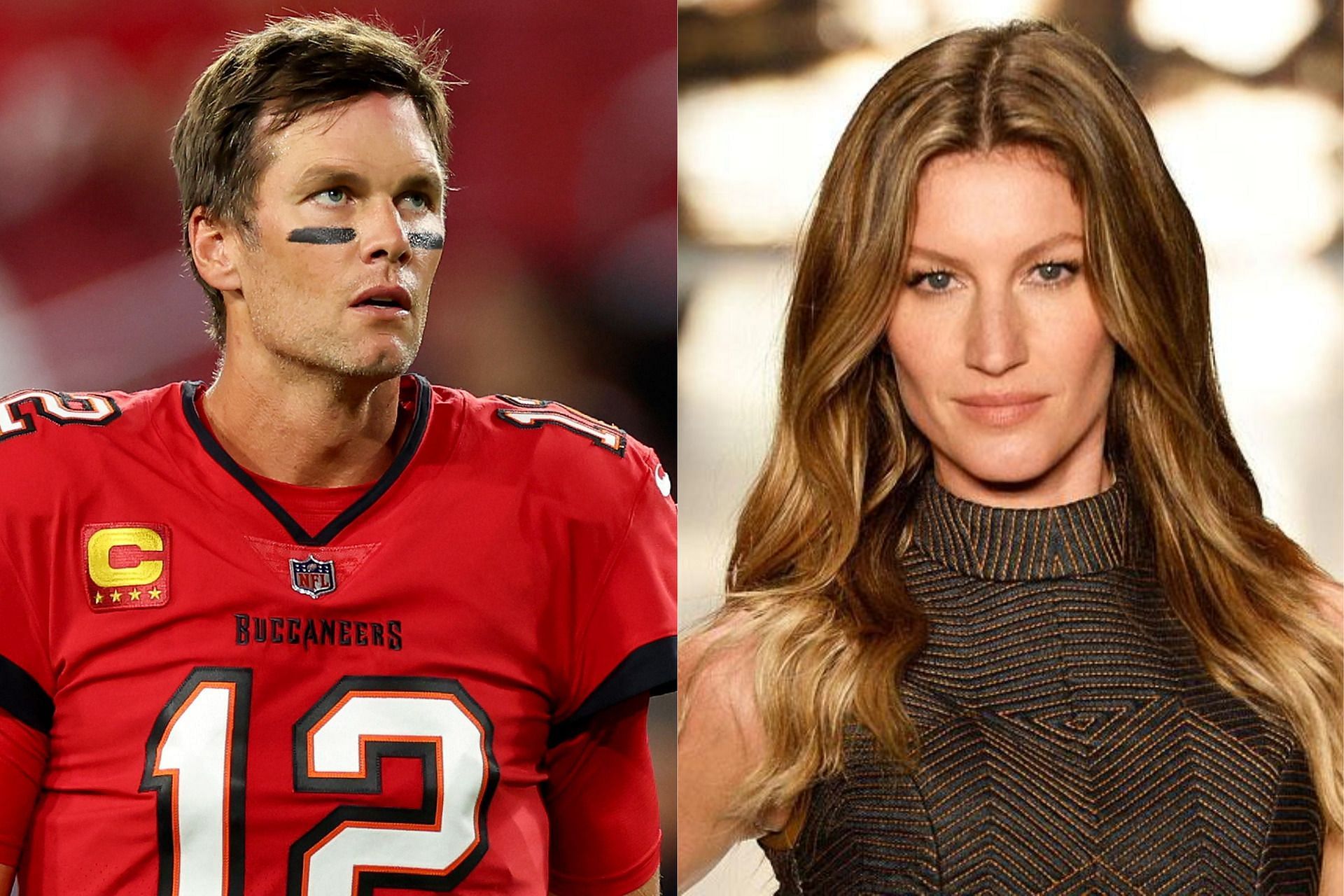 Tom Brady recently got separated from Gisele Bundchen and since then has been playing quite well on the field. The Tampa Bay Buccaneers are 2-0 since Brady got divorced and we might see a big run from them to end the regular season.
Last week, the Buccaneers went to Munich, Germany and dealt with the Seattle Seahawks. Tom Brady played exceptionally well and led his team to their fifth win of the season.
After the win against the Seahawks, Brady spoke on the Let's Go! podcast and said this about joining the CFL:
"I think the fact that I'm undefeated outside the U.S., I'm hoping I can get to go to play in the CFL at some point and really see what I can make of myself up there, because things have gone pretty well outside the country."
After Brady stated his desire to play in the CFL, fans on social media trolled the Buccaneers quarterback. Some took a dig at his recent divorce from Gisele Bundchen as well. Here's how social media reacted:
Tom Brady was likely just joking about playing in the CFL. But you never know, one day the Tampa Bay Buccaneers quarterback could be seen playing north of the border. He is still unbeaten while playing overseas and we are likely to see him extend that streak if he continues to play beyond this season.
As of now, his focus will be on the Tampa Bay Buccaneers. Following his divorce, Brady is fully focussed on winning another Super Bowl with the Buccaneers.
---
Tom Brady and the Buccaneers will enjoy a much-needed rest in Week 11
The Tampa Bay Buccaneers got the job done against the Seattle Seahawks in Week 10 and have a bye week in Week 11. They will enjoy a much-needed break and this coming after a win can only help morale.
After a shaky start to the season, Tom Brady is looking like an elite quarterback once again and the fans will hope that he continues to play like that.
After the bye week, the Buccaneers will face the Cleveland Browns in Week 12. The Browns will still be without Deshaun Watson, and the Buccaneers will have a great chance of winning their third straight game. We will see if that transpires when the time comes.
---
If you use any of the above quotes, please credit the Let's Go! Podcast and H/T Sportskeeda.