Sports
"Dana will pay for it, right?"- Charles Oliveira and team reveal their "big" plans if they win the lightweight title at UFC 280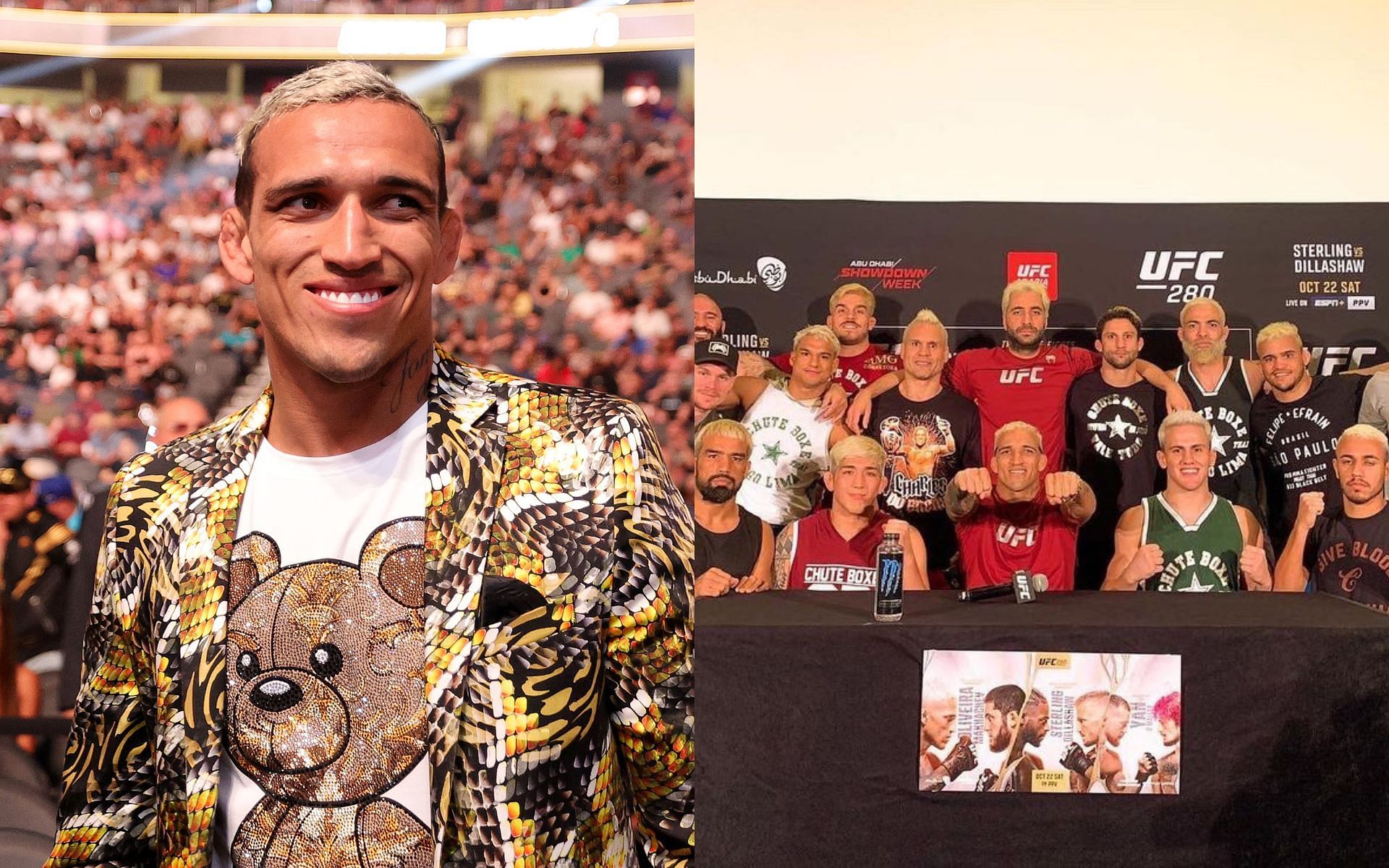 Charles Oliveira and his team have unraveled their "big" plans regarding how they plan to celebrate if he's victorious in his upcoming fight.
Oliveira, a former UFC lightweight champion, is scheduled to face Islam Makhachev for the vacant UFC lightweight title at UFC 280 in Abu Dhabi, U.A.E., on October 22nd.
Brazil's Charles Oliveira is riding high on an incredible 11-fight win streak. Meanwhile, Dagestan's Islam Makhachev has put together an impressive 10-fight win streak. Both Oliveira and Makhachev arrived in Abu Dhabi a few days back and checked in at the UFC fighter hotel ahead of their all-important matchup.
Speaking of which, Oliveira has jestingly asserted that he plans to "trash" the hotel. During the UFC 280 media day, Oliveira lightheartedly suggested that he and his team would trash the fighter hotel after he wins. 'Do Bronx' indicated that UFC president Dana White could pay the hotel to compensate for the same. Speaking via his translator, Oliveira stated:
"We're gonna trash this hotel" Oliveira added, "Dana [White] will pay for it, right?"
Watch Oliveira address the topic in the ESPN MMA video below:
---
Joe Rogan explains why UFC 280 star Charles Oliveira's fighting style captivates fans
In an edition of the JRE (Joe Rogan Experience) podcast, veteran UFC color commentator Joe Rogan expressed his appreciation for Oliveira and his ferocious fighting style. Speaking to Cameron Hanes, Rogan explained that Oliveira's high-risk fighting style makes him truly exciting to watch and has turned him into a bonafide fan favorite.
Rogan insinuated that throughout his UFC lightweight title reign as well as his win streak, Oliveira has simply refused to play it safe. He emphasized that 'do Bronx' has been fearless and puts himself at risk to pursue the finish even against elite opposition.
Over the past year-and-a-half, the Brazilian jiu-jitsu wizard has secured impressive stoppage victories over the likes of Michael Chandler, Dustin Poirier, and Justin Gaethje. Needless to say, Oliveira's finishing abilities are second to none in MMA today and have earned him widespread praise. On that note, Rogan said:
"Here's what's interesting about Charles Oliveira… when Charles Oliveira fights, even though he's the champion, he fights like a berserker. He puts himself in danger, like he doesn't fight safe. He doesn't fight to try to outpoint you. He doesn't fight tactically, like where he's trying to get the least amount of damage and drag you into deep water."
Watch Rogan's assessment below: