Sports
Don't hold your breath waiting for Donald Trump or Dan Snyder to face the music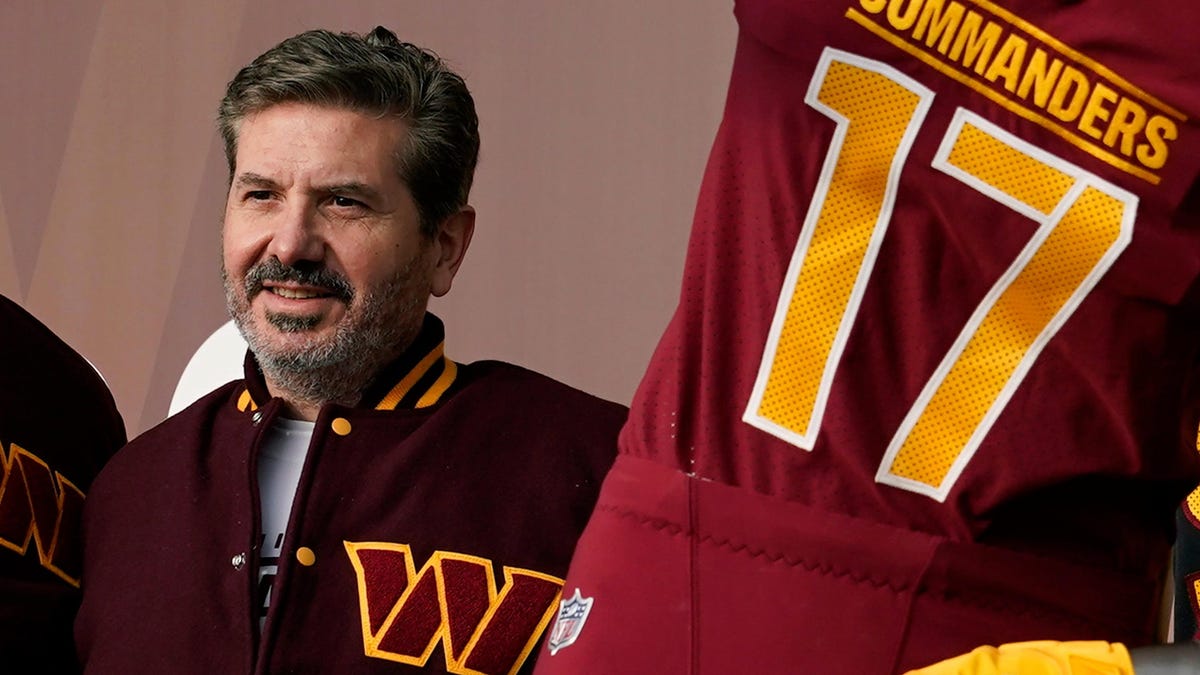 Waiting for Daniel Snyder to sell the Washington Commanders, which he's turned into a failed state among legacy NFL franchises, is akin to anticipating those "imminent" charges against Donald Trump.
The reckoning will come any day now. Just you wait – a whole lot longer. The possibility of a Snyder removal vote loomed over the annual owner meetings this week. That doesn't appear to be on the docket either. The conversation surrounding the removal of Snyder began during the season. However, Washington Post's Jake Russell reported this week that "The owners are waiting to see what occurs over the coming weeks and possibly months with Snyder's attempt to sell the franchise, his efforts to secure indemnification against legal liability and the outcome of the league's second investigation into him and the team," citing anonymous sources. According to the Associated Press's Rob Maaddi, "Two owners said they were angered by Snyder's demand for indemnification but told the AP that they want to let the sale process play out before taking any action."
That is if he sells. Two months ago, an unnamed source told the New York Post, "He's an ass and he may not want to give it up." Snyder not wanting to leave for his own self-preservation feels familiar, doesn't it?
Then there's 45…
As an unindicted co-conspirator, Individual-1 was also protected by some rinky-dink memo that prohibited federal prosecutors from charging him while he was in the Oval Office. Now, television cameras are camped outside of a Manhattan courthouse awaiting grand jury decisions related to alleged hush money payments to porn star Stormy Daniel.
G/O Media may get a commission
Likewise, the Commanders' Snyder saga will wage on with no end in sight. But the delayed imminence of both one-percenters' comeuppance has created a stopped clock illusion. Glancing at the clock and waiting for Trump or Snyder to suffer consequences for their actions has made it tick slower. Snyder has been in hot water for years, yet he continues to slither by courtesy of the survival instincts of a cockroach. Both are a match made in hell.
Nearly two weeks ago, law enforcement agencies were preparing security arrangements for a possible Trump indictment by the Manhattan District Attorney's offense. Trump himself, hallucinated he'd be indicted and taken into custody last Tuesday, there were reports a grand jury would deliver Wednesday. A week later, they're still waiting.
Anticipating Snyder's final sale approval or removal is starting to consume too much mental energy. Reportedly, Snyder's office was cleaned out two weeks ago, leading ProFootballTalk to report that a sale is "imminent" and signing bonus language in Daron Payne and Jacoby Brissett's contract extensions have led some to believe that May 12 is the date Snyder intends to sell by.
However, that tea leaf reading conflicts with multiple reports that Snyder is leveraging the potential sale as a means to indemnify himself from future lawsuits that could arise after a final sale of the organization. A wannabe tin-pot dictator pardoning himself from consequences as lawmakers turn on him on his way out the door and the law closes in is a familiar playbook.
Snyder's sale of the franchise has been shrouded in as much secrecy as the New York grand jury or the one in Fulton County, Georgia, or the special federal catch-all net. Aside from the belief that Snyder's pettiness has obstructed Jeff Bezos bidding in the Commanders' franchise auction, his fellow owners remain in the dark over a potential sale as Snyder. According to Russell's WaPo story, the Commanders' current owner has also cut off lines of communication with his fellow executive committee members.
Clearly, that news cycle got ahead of its skis. But the imminent Trump charges didn't just begin two weeks ago. Trump in peril has been an ongoing saga for years now. There's an entire tournament bracket worth of uncharged offenses he's been implicated in. (The ex-POTUS has denied any wrongdoing regarding alleged hush money payments.)
The dossier on Snyder is equally as long. Snyder has survived multiple investigations into sexual harassment allegations and allegedly impeded an investigation into those allegations. (According to an ESPN report, Snyder denied the woman's claim as "meritless." His lawyers told ESPN that "as Snyder testified under oath to the House Oversight Committee, an investigation found that the alleged incident never occurred." They said Snyder settled with her because it was less expensive than fighting her in court.) He was given the option to self-impose sanctions after the results of the NFL's investigation into the franchise were sealed and probably locked in the same drawer as the Mueller Report. He removed him from day-to-day operations for a year and incurred no financial punishment while his wife assumed control of the organization.
He's being sued in civil court by Washington D.C.'s attorney general, as a former sales VP for the organization testified to Congress that Snyder was aware of separate accounting books in an effort to withhold ticket profits they would otherwise owe the league under its revenue-sharing bylaws (the team refuted the allegations) and been accused of taking out a $55 million credit line without the approval of his former minority owners while a federal grand jury from the Eastern District of Virginia issued subpoenas for team finances related to the loan earlier this month.
Years of Snyder-related investigations, subpoenas, and grand juries have felt like decades. It's going to be a long offseason for the Commanders.
File source