Sports
"Dude I made him wrestle"- Sean O'Malley is the self-proclaimed "best boxer" in the UFC after Petr Yan clash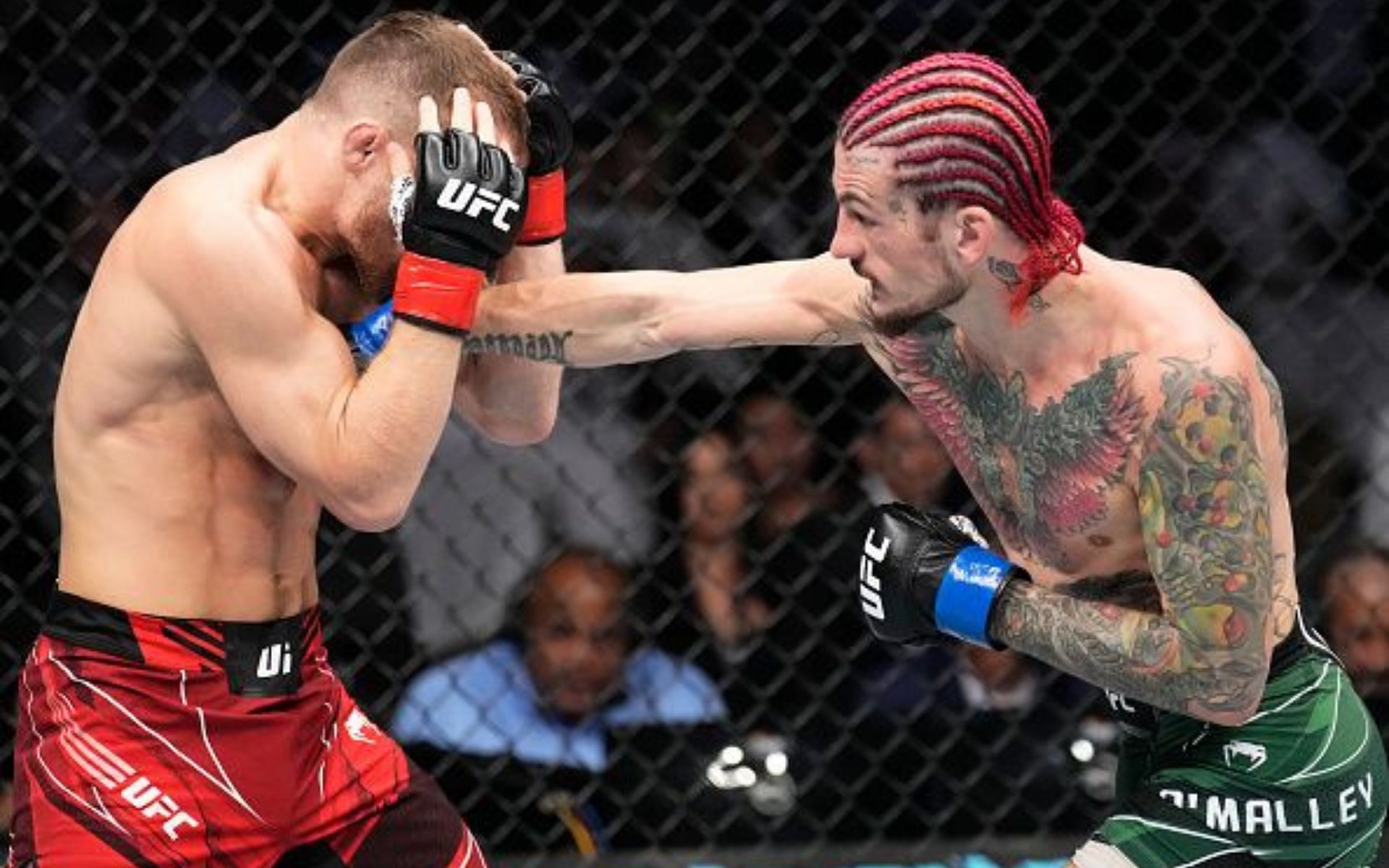 As the dust settles on UFC 280, Sean O'Malley has made a bold prediction that he is now the best boxer in the promotion following his three-round war against Petr Yan last month.
'No Mercy' is amongst the very few elite athletes considered by a large number of fans to be the greatest pure boxers in the UFC. The Russian has proven his ability on the feet each time he steps inside the octagon but was arguably outpointed during his war against 'Sugar' on October 22.
During an appearance on Logan Paul's podcast ImPaulsive, Sean O'Malley heaped praise on Petr Yan. However he insisted that he has stolen the honor of being the best boxer in the UFC after their fight in Abu Dhabi.
"I'm the best striker in the world. I've been saying that since the Contender Series, when I wasn't really, but now [I am]. Petr Yan's a master of boxing. There [are] videos you can look up like, 'Who's the best boxer in the UFC?' Dustin Poirier [is one], high-level guys would say Petr Yan's the best. Dude I made him wrestle, he took like 15 shots against me because I was piecing him up, so I'm the best boxer in the UFC."
After another controversial loss, Yan has threatened to leave the UFC as he believes they don't have his back. The Russian is still a standout fighter at 135lbs and is likely just one or two more wins away from title contention.
Check out what Sean O'Malley had to say about his boxing compared to the rest of the UFC:
---
What is next for Sean O'Malley?
With Dana White mentioning Henry Cejudo as a potential opponent for the bantamweight king, Aljamain Sterling, who could Sean O'Malley match up against next?
As claimed by the 28-year-old himself, a fight that would be one of the biggest in the division at present is the long-awaited rematch between himself and Chito Vera. The Ecuadorian has been on a tear inside the octagon of late, winning four straight fights and claiming vicious knockouts of both Frankie Edgar and Dominick Cruz in the process.
While there are other options for O'Malley, getting a win over Vera would give his record another legit opponent before making a title push. It would also earn him revenge on the one man who's beaten him inside the cage.