Sports
Duncan Ferguson: I wouldn't leave Forest Green for Everton or Real Madrid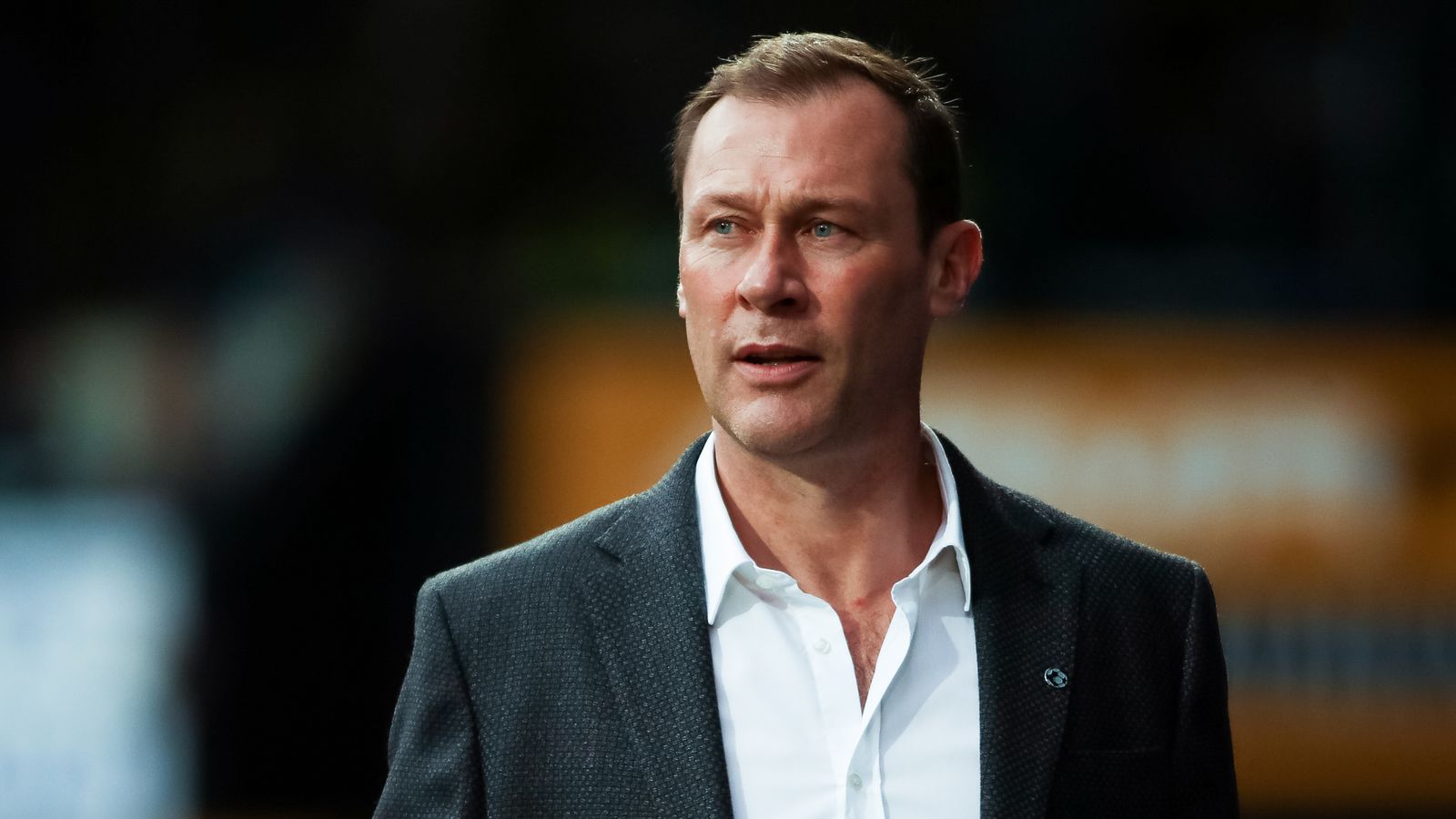 Duncan Ferguson spent years as part of the backroom staff under several managers at Everton.
On two occasions he also took charge of the club on a caretaker basis, but was overlooked for the job permanently last season in favour of Frank Lampard.
Now, at 51, he has struck out on his own, and in January he took on his first permanent managerial role in charge of Forest Green in League One.
It has not been an easy start. There have been just two points collected from his first nine games in charge. Rovers lie bottom of the third tier, and are heading back towards League Two at the first time of asking after winning promotion last season.
But Ferguson was handed a five-and-a-half year contract by owner Dale Vince, and he is committed to building the club in the long-term.
Here, he spoke to Sky Sports pundit and former Everton team-mate Andy Hinchcliffe about not getting the Toffees job, his aims for Forest Green and more…
On his disappointment at not getting the Everton job
"I was considered for it. I went for an interview but I was unsuccessful, unfortunately. That was disappointing because you obviously want to be the manager of the club that you love and I felt like I deserved a chance at that and to take the team through to the end of the season.
"But the club brought in Frank Lampard, a man I have a lot of respect for. And to be fair he steadied the ship and helped the club avoid relegation.
"I was disappointed I wasn't given that chance, but it is what it is. The club made a decision and it was the right one."
On his long-term plans for Forest Green, and trying to attract Messi!
"I'm not sure I needed convincing but [me and the owner] definitely needed to have a chat about where the club was going, and what he saw as the vision of the club. Obviously it's come a long way in the last four or five years.
"When I spoke to him I liked him right away. My first impressions were good and he told me where he wants the club to go. He offered me a long contract, and that showed his confidence in me.
Highlights of the Sky Bet League One match between Plymouth Argyle and Forest Green Rovers

"Obviously things aren't going too well for us right now, and we might have to take a step back, but hopefully we'll come forward again. We want to be in the Championship. That's the aim. It's where we want to be, and where I want to be as coach.
"If you've got strong views on the environment you might want to come here. I wonder if Messi has strong views on the environment! He could come here, couldn't he."
On his commitment to the club
"I love Everton, but I'm at Forest Green. The owner knows I'm a man of my word, and I've told him I won't be going anywhere unless he tells me. And that's it.
"It doesn't matter if Everton come in for me tomorrow, or Real Madrid come in for me next week. I will not be leaving this club. That's an absolute fact.
"He showed faith in bringing me to the club and he gave me a big contract. He showed that loyalty to me, and I'll show that loyalty back to him."
On Everton's relegation battle and Dyche
"I thought Frank was one of the best I've ever worked with. He was absolutely fantastic, and his presentations and the way he spoke to players was the best I've ever seen.
"Obviously I keep an eye on the results and it looks like Sean is pulling it around. I can see why Everton went for him. He's been there and done it.
"He's got that experience. He'll set them up how he thinks is right. He's got a few good results recently and I'm sure Everton will be safe this season."
File source