Sports
Dwight Howard wreaks havoc in his debut game in Taiwan League with surreal numbers on the board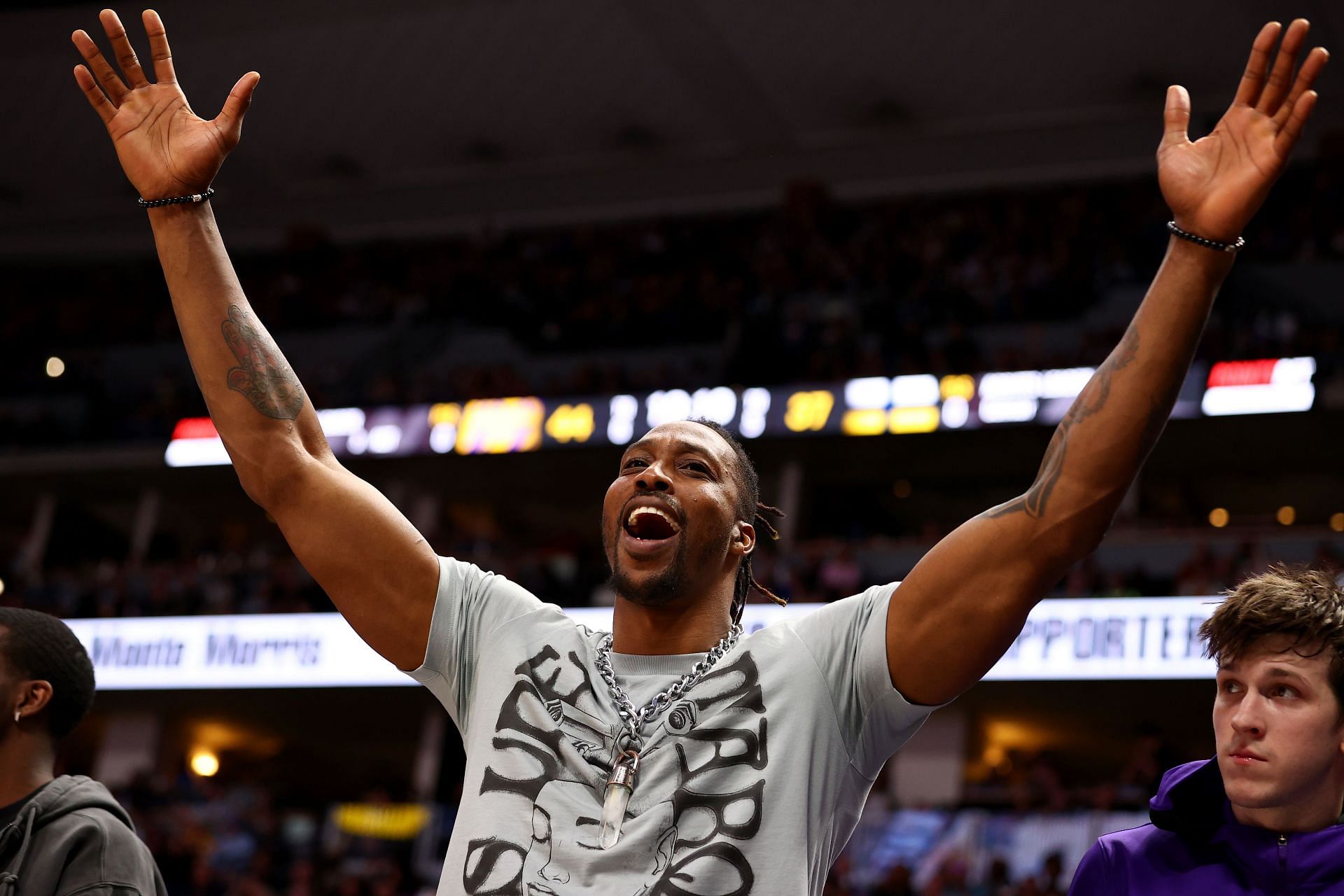 After a dismal season with the LA Lakers, no NBA team signed free agent big man Dwight Howard in the offseason. Still wanting to play, he eventually took his talents to Taiwan to suit up for the Taoyuan Leopards.
In front of a jam-packed arena that wanted to see the "Superman" in action, Howard didn't disappoint, filling the box score with mind-numbing numbers. The former NBA player finished with 38 points, 25 rebounds, 9 assists and 4 blocks.
Dwight Howard showed surprising energy, mobility and leap that many basketball fans thought were gone. He was a healthy scratch in several of the LA Lakers' games last season. Howard played 60 games, starting in 27 of them and hardly looked like the player Taiwanese fans saw in action.
On more than one occasion, former Lakers coach Frank Vogel decided to play LeBron James at center even when Howard was around. Against the opposition in Taiwan, Howard dominated like he was at his peak, before back injuries robbed him of his athleticism.
The former three-time Defensive Player of the Year winner put his stamp on early in the game for the Leopards on defense. He had the New Taipei CTBC DEA thinking twice before driving into the lane. Howard had four blocks, but he changed many more while anchoring his team's defense.
Howard's jaw-dropping numbers also had a crucial impact on the Leopards' win. He had a timely rebound and putback to cut New Taipei's lead to just two points. The former two-time NBA blocks champ also swatted away a potential game-winning shot to force overtime.
Dwight Howard made a promo video a few days before he started his campaign with the Taoyuan Leopards. He exuded excitement and eagerness to play. It's heartwarming to see him play with passion and energy after a lethargic season with the LA Lakers.
---
Dwight Howard is opening the door for former NBA players to ply their trade in Taiwan
Dwight Howard is unquestionably the biggest and most recognizable player that Taiwan has ever had in their pro league. Former NBA players usually go to China before eventually hanging up their jerseys.
With Howard having such a big impact in the Taiwanese league and still wowing basketball fans with his skills, some could follow in his footsteps.
NBA insider Marc Stein had this to report about Taiwan's potential in international basketball:
"Keep an eye on Taiwan as an emerging option for NBA players looking to continue (or revive) their careers in Asia. Dwight Howard stunningly signed earlier this month for a reported seven figures with the Taoyuan Leopards and, with two relatively new leagues in Taiwan, other teams there will inevitably try to counter with their own marquee signings as an alternative for players who don't want to play in China.
"Enes Freedom and Isaiah Thomas, I'm told, are targets for Taiwanese clubs. Ditto for 10-time All-Star Carmelo Anthony … though it's widely presumed that Anthony, at 38, is holding out for another NBA opportunity after appearing in 69 games for the Lakers last season."
Learn how to make a $1000 risk-free NBA bet here
Edited by Michael Macasero