Sports
Erik ten Hag: Arsenal always have almost full squad available, but Man Utd have only once this season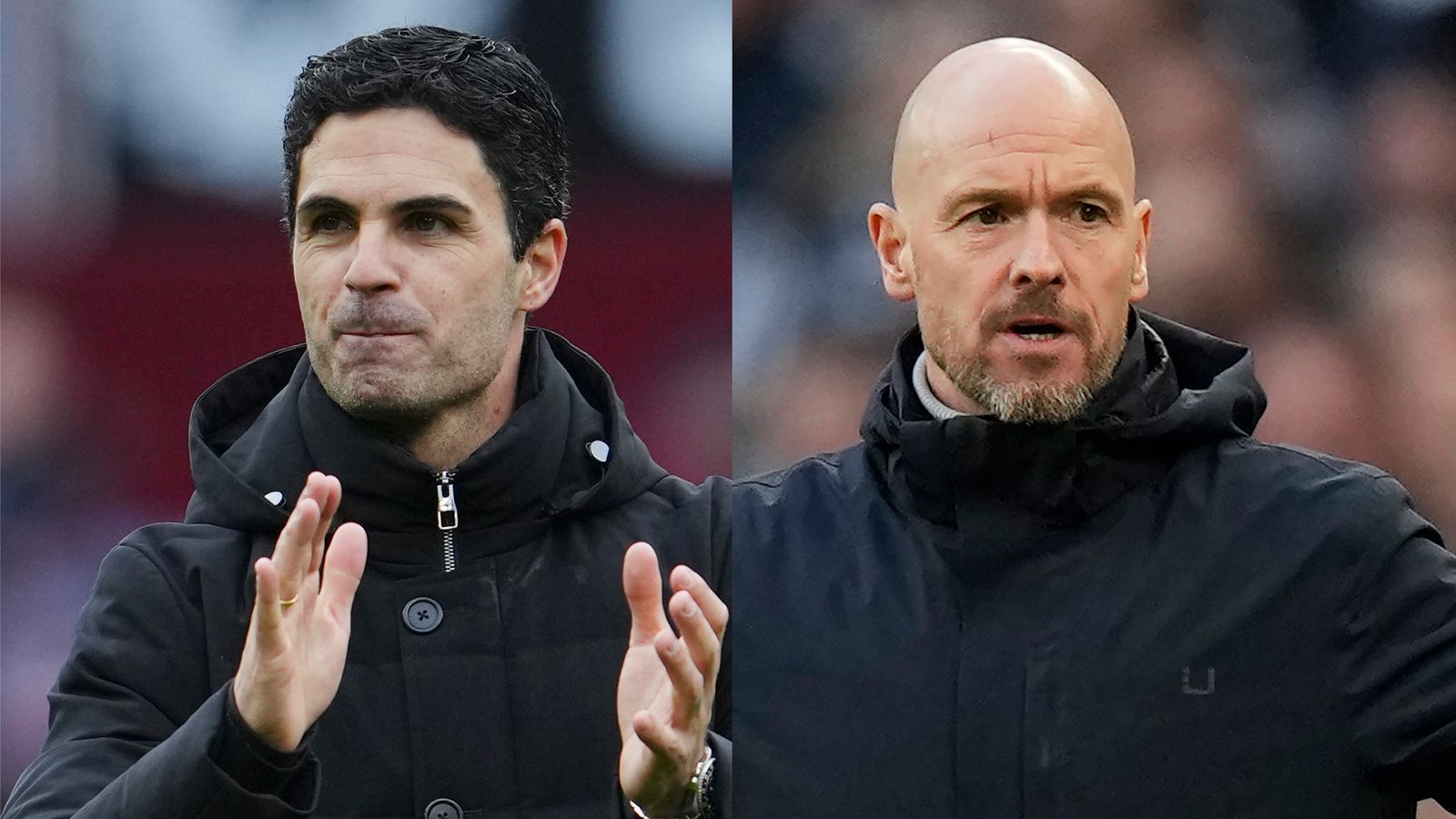 Erik ten Hag says his Manchester United side have had a full squad available only once this season, while insisting Arsenal almost always have a full team.
Ten Hag has confirmed Alejandro Garnacho will be out for "weeks" with an injury, while Antony and Anthony Martial have not travelled with the squad for their Europa League last-16 second leg against Real Betis.
Christian Eriksen and Donny van de Beek are still longer-term absentees, and Casemiro must serve a four-game domestic ban.
But looking across at rivals and Premier League leaders Arsenal, who have had forward Gabriel Jesus out since the World Cup, Emile Smith Rowe a long-term absentee and now Eddie Nketiah ruled out with injury, Ten Hag claimed Mikel Arteta's squad almost always have a clean bill of health.
Speaking in his pre-match press conference, Ten Hag said: "Man City home [2-1 victory in January], it was the only time this season [that United had a fully fit squad], in other times, every time, every game is a player suspended, injured, illness. So we have to deal with it well, of course, you hope.
"I see Arsenal, they almost have all the time a squad that is totally available."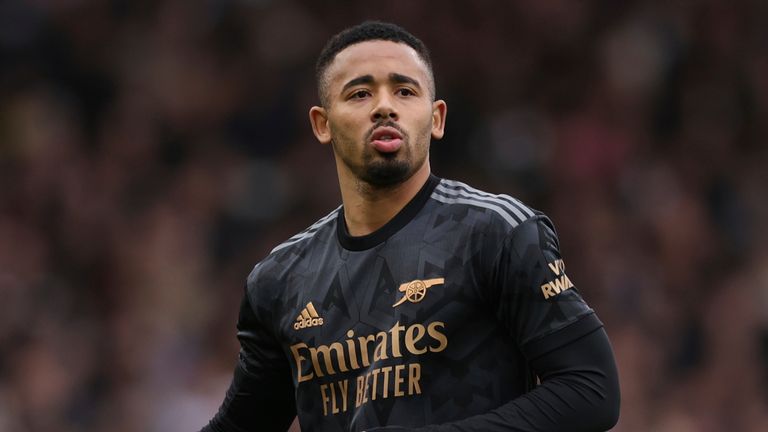 Jesus back in the Arsenal fold but Nketiah set for spell out
No injuries at Arsenal?
Mikel Arteta did welcome Gabriel Jesus back into the Arsenal fold last weekend but now he admits fellow striker Eddie Nketiah faces a "big challenge" to return from an ankle injury.
The Gunners maintained a five-point lead at the top of the Premier League table despite the fact they had no recognised striker with both Jesus and Nketiah crocked.
Jesus underwent knee surgery after getting injured at the World Cup, with Nketiah scoring six goals in 12 games before he too was ruled out, having suffered an ankle problem in the 4-0 win over Everton on March 1.
"He's getting better," Arteta said when asked for a prognosis on Nketiah. He's still in the boot. He's still a few weeks away and we need to be patient. It was a nasty injury, and he has a big challenge ahead of him. Thank God it could have been worse. So, he's not in a bad place."
The Gunners were also without Emile Smith Rowe for a long period of time, while more recently Thomas Partey and new signing Leandro Trossard have had short spells on the sidelines.
In the game against Manchester City referenced by Ten Hag, Jadon Sancho was unavailable for Manchester United.
Ten Hag: Premier League can be seven-horse race
United are on the verge of the Europa League quarter-finals, where they could face Arsenal, having won their first leg against Betis 4-1 at Old Trafford, but they have stumbled in the Premier League of late, falling 16 points behind Arteta's Arsenal.
While Ten Hag admits there is still a gap between themselves and the top sides, the Dutchman says the Premier League year-to-year can be a seven-horse race, such is the number of clubs with the same ambitions.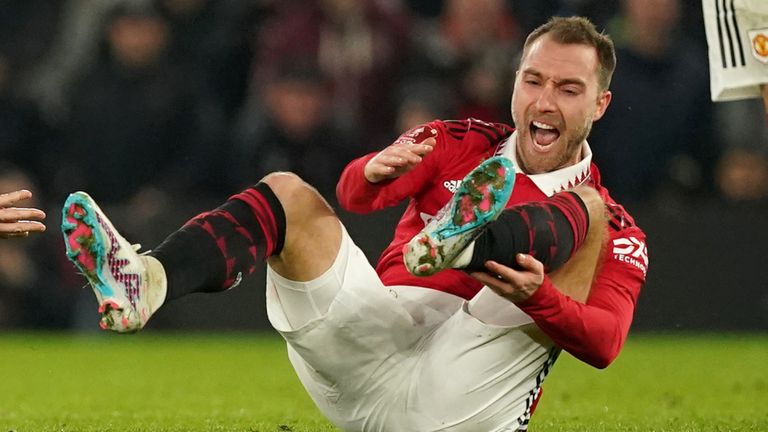 "The Premier League was never that difficult as now; there are so many competitors. It is not a two-horse race; it is a five, six, seven-horse race. For what we want, there are six or seven clubs more [who want the same]. We are capable of doing it but we are aware within the club that we still have steps to go.
"I think we have made good progress, but we also have to acknowledge that there is still a gap. I couldn't expect us to close that gap quickly. We are trying to win every game and we have beaten all of the top teams. We are capable of doing it. We have to take the next step to do it more consistently. With time, we can do it."
Asked if his side can go unbeaten for the rest of the season, he said: "We are capable of it but now we have to show it again. We can't think too far ahead and must take it game-by-game."
Arsenal manager Mikel Arteta insists the Europa League is not a distraction for his team, and it's a competition they want to win.

Real Betis vs Man Utd – Thursday – Europa League
Man Utd vs Fulham – Sunday – FA Cup
Newcastle vs Man Utd – April 2 – Premier League, live on Sky Sports
Man Utd vs Brentford – April 5 – Premier League
Man Utd vs Everton – April 8 – Premier League
Nottingham Forest vs Man Utd – April 15 – Premier League
File source