Sports
Erling Haaland: Man City manager Pep Guardiola refuses to rule striker out of Premier League match vs Liverpool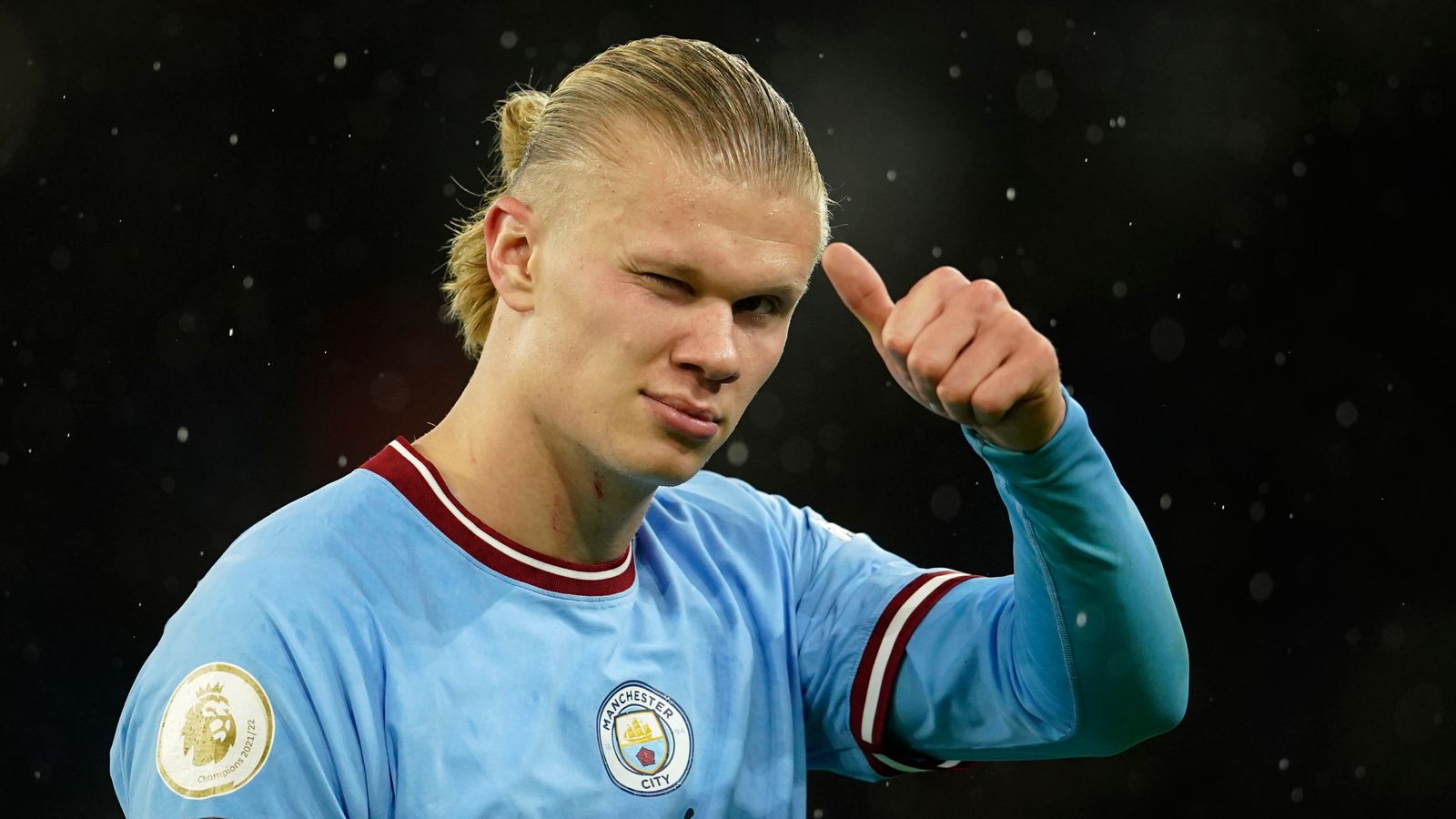 Pep Guardiola has refused to rule Erling Haaland out of Saturday's Premier League game against Liverpool, saying the striker will be assessed after a final training session on Friday afternoon.
Haaland, who is the division's top scorer with 28 goals in 26 games, was ruled out of Norway's international fixtures over the past two weeks with a groin injury and missed training on Thursday.
However, Guardiola is still giving his star forward the chance to feature at the Etihad Stadium, but does not believe his side will struggle to score if Haaland should miss out.
"We'll see this [Friday] afternoon, the last training is at 4pm," Guardiola said.
"We'll see today and at the end, the doctors and especially the players will decide how does he feel. I spoke with him and he feels good. We will see what happens.
"Life is risky in these stages. You have to take it and we scored a lot of goals this season, he's scored an incredible amount of goals.
"In the past, we've always scored a lot of goals. Since we are here, and I had the feeling with Roberto Mancini and (Manuel) Pellegrini, it was a team that scored a lot of goals in the season with different players, different strikers different styles of play, they score a lot of goals. This is what I try to do before the end of the season."
Guardiola added that he would not be changing his tactics to accommodate Haaland's potential absence for a tricky home fixture against Liverpool.
When asked if his plan may change, the Man City boss replied: "No, because the football is the quality of the players.
"When you play with the typical players that you need, the tactic is the skills for every player. Haaland has his skills, Julian [Alvarez] has his own skills, he gives us one thing, then another one, if you play with a false nine, you have another skill. It depends.
"We saw most of the players come back yesterday from the international break, we could not do much, today was a little bit. We'll see today the last assessment and we'll decide."
Phil Foden will miss out on Saturday's Premier League game after having his appendix removed, with Guardiola adding it would take "two or three weeks" before he returns to training.
Foden is the only known absentee for Man City, giving the manager an almost fully-fit squad at his disposal.
"We have an incredible physical trainers, doctors, physios, sports science who control perfectly the players," he said.
FREE TO WATCH: Highlights from the Premier League match Crystal Palace and Manchester City

"All season, we have mainly had all the squad who were ready. But you can also have a period with lots of injuries, you don't know.
"Generally, I'm happy to be arriving to the end of the season with mainly all the players. With this amount of games with just 11/12 players, it's not possible, everyone has to be involved and we'll see what happens."
Man City will close the gap on Arsenal at the top of the Premier League to five points if they beat Liverpool, with the Gunners hosting Leeds later on Saturday.
But while the north London club are City's closest rival for this season's Premier League title, Guardiola says Jurgen Klopp's side remain a fierce rival.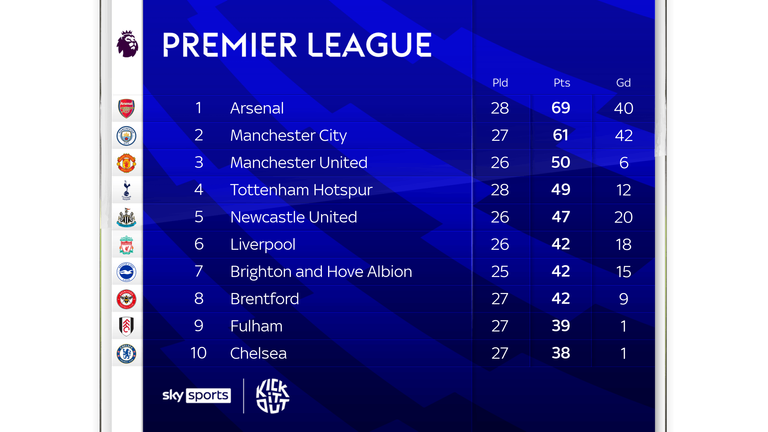 "We've known each other for many years, the same manager many years. [It is] one more [game]," he added.
"They remain an exceptional team. My opinion doesn't change for a season of ups and downs. Every club during one season can have these up and downs.
"Nothing changes. Now, the biggest rival is another one this season… but in the future, they will always be a big rival.
"For one game, they can beat anyone, we can beat anyone. The question is being consistent and Liverpool always have been. This season, I don't know why because I am not there and honestly, I don't care. You will have to ask my colleague."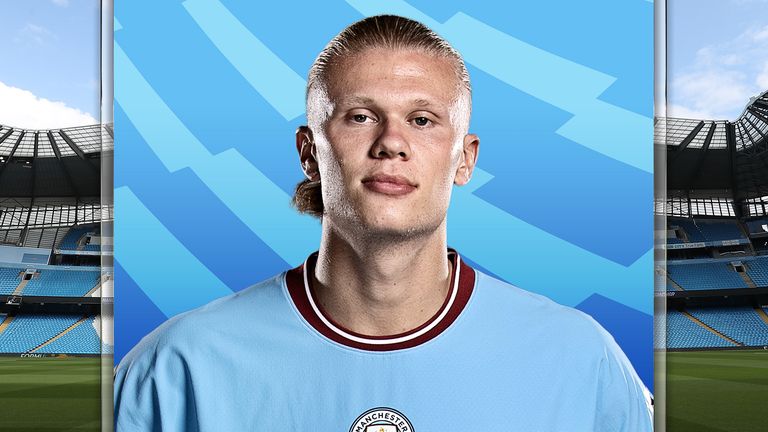 The mind-boggling projections speak volumes: Haaland would finish the Premier League season on 39 goals if he maintains his current strike-rate and game time – and would extend that to 41 if he played every minute.
The Norwegian is on course to smash the Premier League all-time Golden Boot record of 34 set by Andy Cole (1993/94) and Alan Shearer (1994/95), both achieved in 42-game seasons.
In all competitions, Haaland would register 60 goals this term if he sustains his ratios and reaches finals in all remaining club competitions – or 66, if he was never substituted.
The 22-year-old had scored only twice in eight games leading up to late January but restored his breathtaking ratios with a penalty at Crystal Palace a fortnight ago, a five-goal haul in the 7-0 win over RB Leipzig and a hat-trick against Burnley in the FA Cup.
So, how does Haaland score his goals and how can opponents stop him?
File source