Sports
Fans troll Charlotte Hornets after reports break about James Bouknight getting arrested on DWI charges: " There's def something in that charlotte water", " What is Michael Jordan doing to these guys?"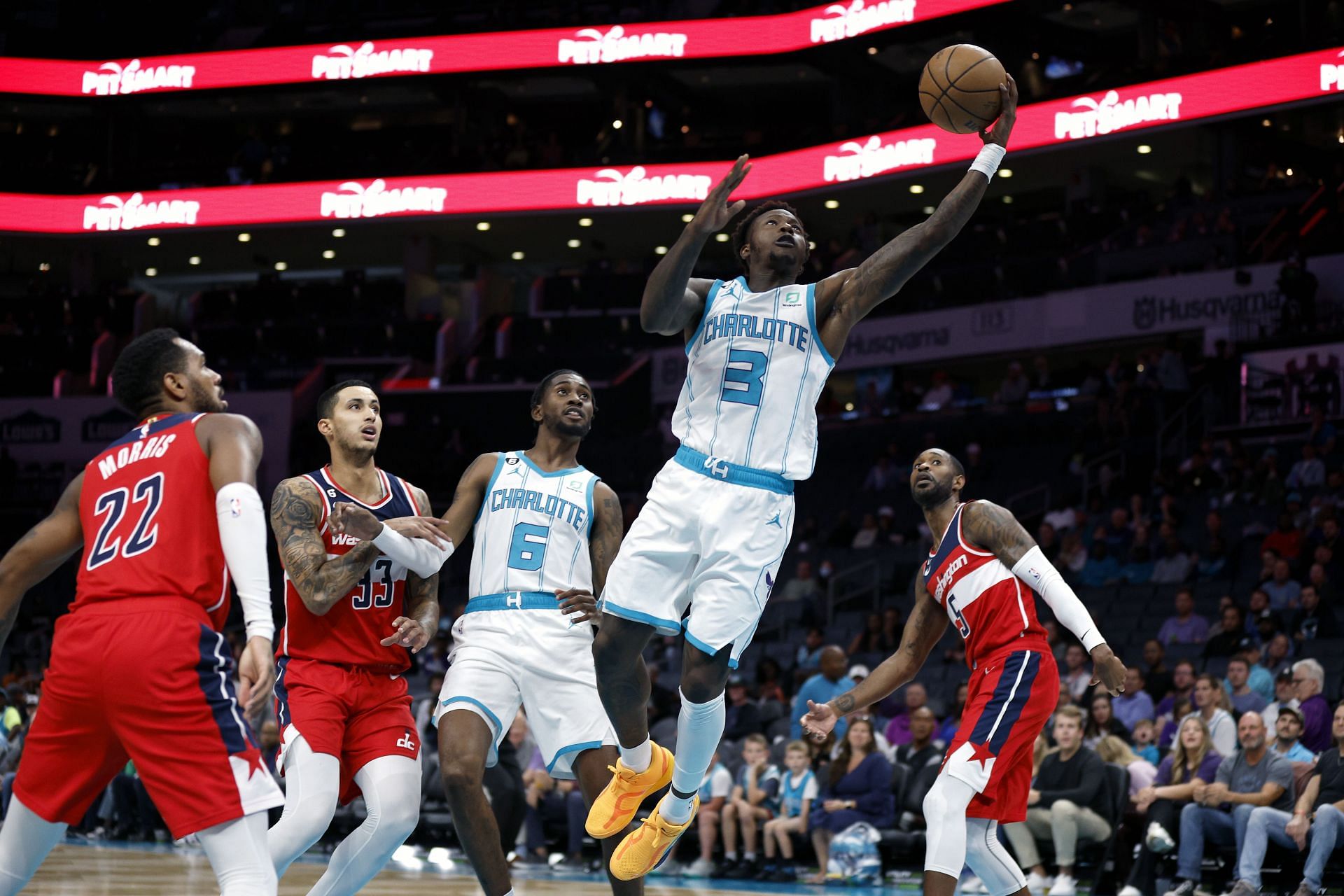 The Charlotte Hornets are starting their season with hopes of shifting their focus to their NBA games. However, with the recent arrest of James Bouknight, fans couldn't help but voice out their opinions on the franchise.
Bouknight was arrested after he was found unconscious in his car with a firearm in his possession. He was arrested for driving while impaired.
Fans shared their opinions about what is currently happening with the team. After Bleacher Report posted on Twitter about Bouknight's arrest, fans responded.
The Hornets aren't considered a big threat in the Eastern Conference.
Last season, fans saw how well the team worked out with the gradual development of LaMelo Ball. However, during the offseason, the Hornets took over the headlines for different reasons. Over the summer, Miles Bridges was arrested for domestic violence charges. The front office decided to let him walk away and not offer him a new contract.
Another former Hornets player was also arrested. Montrezl Harrell was arrested for drug trafficking after authorities found three pounds of marijuana in his possession. His felony charge was reduced to a misdemeanor at the end of August. The charge can be expunged in a year if he avoids any other legal troubel. The Hornets decided not to pursue him, and he signed with the Philadephia 76ers.
---
Will the recent events with the Charlotte Hornets affect LaMelo Ball's future?
LaMelo Ball is one of the brightest young stars in the NBA right now. When the Charlotte Hornets drafted him with the third pick in 2020, they hit the jackpot. In just two seasons, Ball has transformed into an All-Star and the franchise leader of the Hornets.
But will the recent arrests of his current and former teammates affect his career?
Professional players sometimes suffer the consequences for off-the-court incidents.
Take Miles Bridges, for example. Last season, he was in the top five in the Most Improved Player award race. He had a gigantic jump in production. From averaging 12.7 points, 6.0 rebounds and 2.2 assists in 2020-21 to 20.2 ppg, 7.0 rpg and 3.8 assists last season. But due to his domestic violence charges, he was unable to attract teams to sign him over the summer.
These instances could affect Ball's career choices. Not because he might go down a similar path, but he'll have no support if his best teammates are constantly in trouble.
Last season, Bridges was the best teammate Ball had. His massive improvements led the team to be noticed by the media. However, his failure to stay away from trouble has caused Ball to have no reliable star with him.
The Charlotte Hornets are optimistic about building a team around LaMelo Ball, but they need players to avoid legal issues.
Edited by Joseph Schiefelbein