Sports
Former NBA player interprets Luka Doncic's ability to carry his team like Steph Curry & Giannis Antetokounmpo did: "The Mavs won why, because they had him"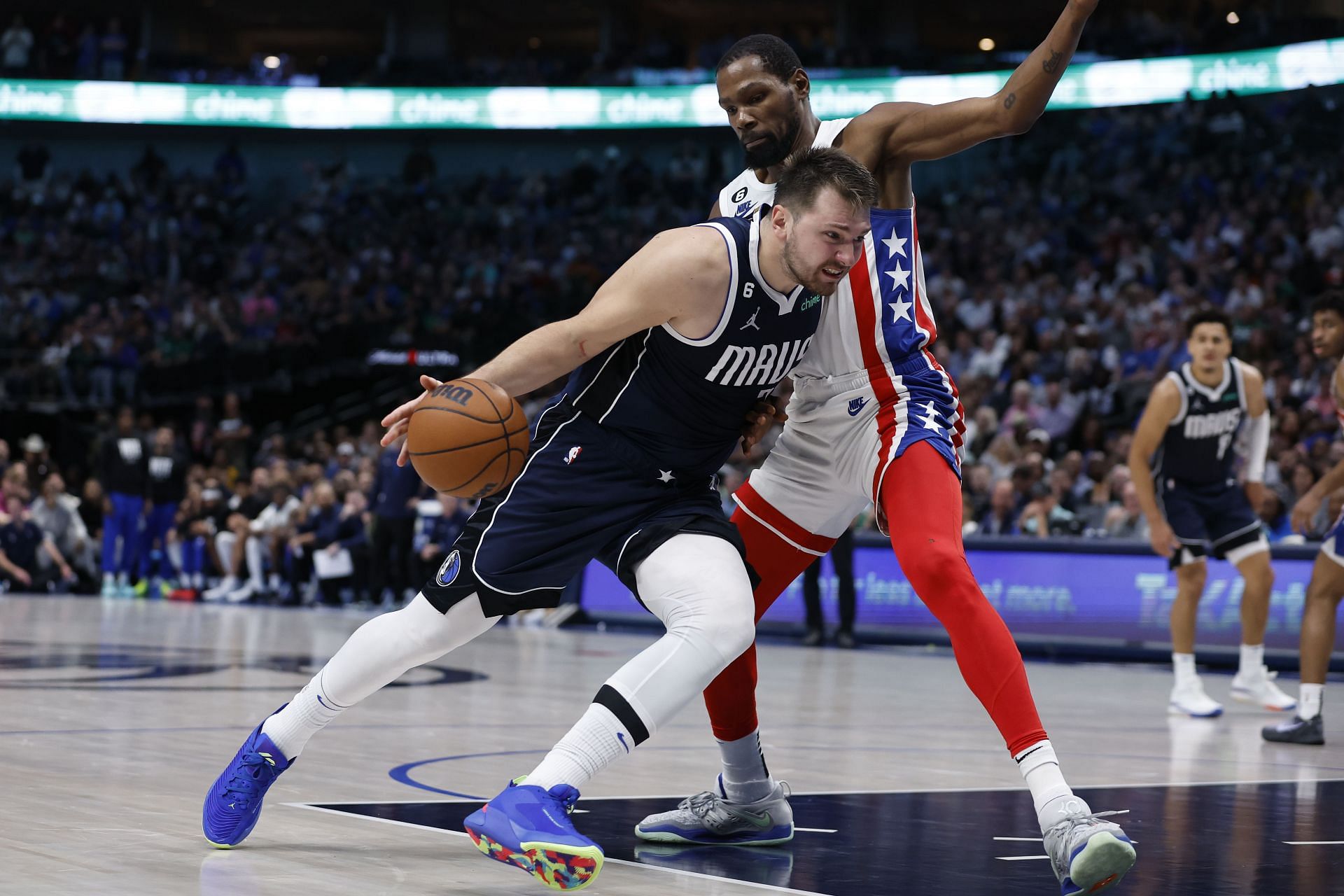 Luka Doncic and the Dallas Mavericks beat Kevin Durant and the Brooklyn Nets 96-94 on Monday night thanks to a 36-point performance by the Slovenian star. Former NBA player Jalen Rose shared how impressed he is with Doncic's skill in carrying the Mavericks this season.
Durant missed a late-game free throw that could've led to the game going to overtime. Still, Doncic and the Mavs prevailed. The Nets were without Kyrie Irving, who they suspended for a minimum of five games.
On "Jalen & Jacoby," Rose spoke about what played a huge part in the Mavs' win.
"The Warriors won. Why? Because they had him (Steph Curry). The Mavs won. Why? Because they had him," Rose said. "He scored, basically 35% of their points, they didn't even have a hundred and he had 36. That's domination!
"But if the Mavs are gonna be a true contender, they're gonna need a second player that emerges to perform at an All-Star level. That's what's it's gonna take for them to ascend to the next level. But having Luka still puts them in position. Not only to be a playoff team, but last year they were in the Western Conference finals."
The Mavs won their season series against the Nets. As teams from opposing conferences, they only have two games against each other. During their first game at the Barclays Center, Dallas won 129-125 in overtime on Oct. 27.
The Mavs (6-3) will be back in action on Wednesday night to take on the Orlando Magic (2-9).
Also read: Video: Luka Doncic nails down a trick shot with his shoulder during pregame shootaround
---
Luka Doncic has a strong case for winning MVP this season
The NBA season started off with grand performances from each team's stars. One of them is Luka Doncic, who's the favorite to win the MVP award. Ever since getting drafted in 2018, he's been thought of as an MVP-caliber player. This might come true this season.
Wonder Boy is averaging a career high in points, with a league-leading 36.0 per game. Not only that, but Doncic is averaging 8.3 assists and 8.4 rebounds, which is already a normal thing for him to produce.
All Luka Doncic has to do right now is help the team rack up wins. Other players on the team haven't done anything significant to help the 23-year-old star. Spencer Dinwiddie and Christian Wood are tied for second place in the Mavs' scoring with 15.6 ppg.
Also read: NBA Rumors: Dallas Mavericks potential suitor for struggling Ben Simmons
Edited by Joseph Schiefelbein