Sports
Francis Ngannou discusses current contract negotiations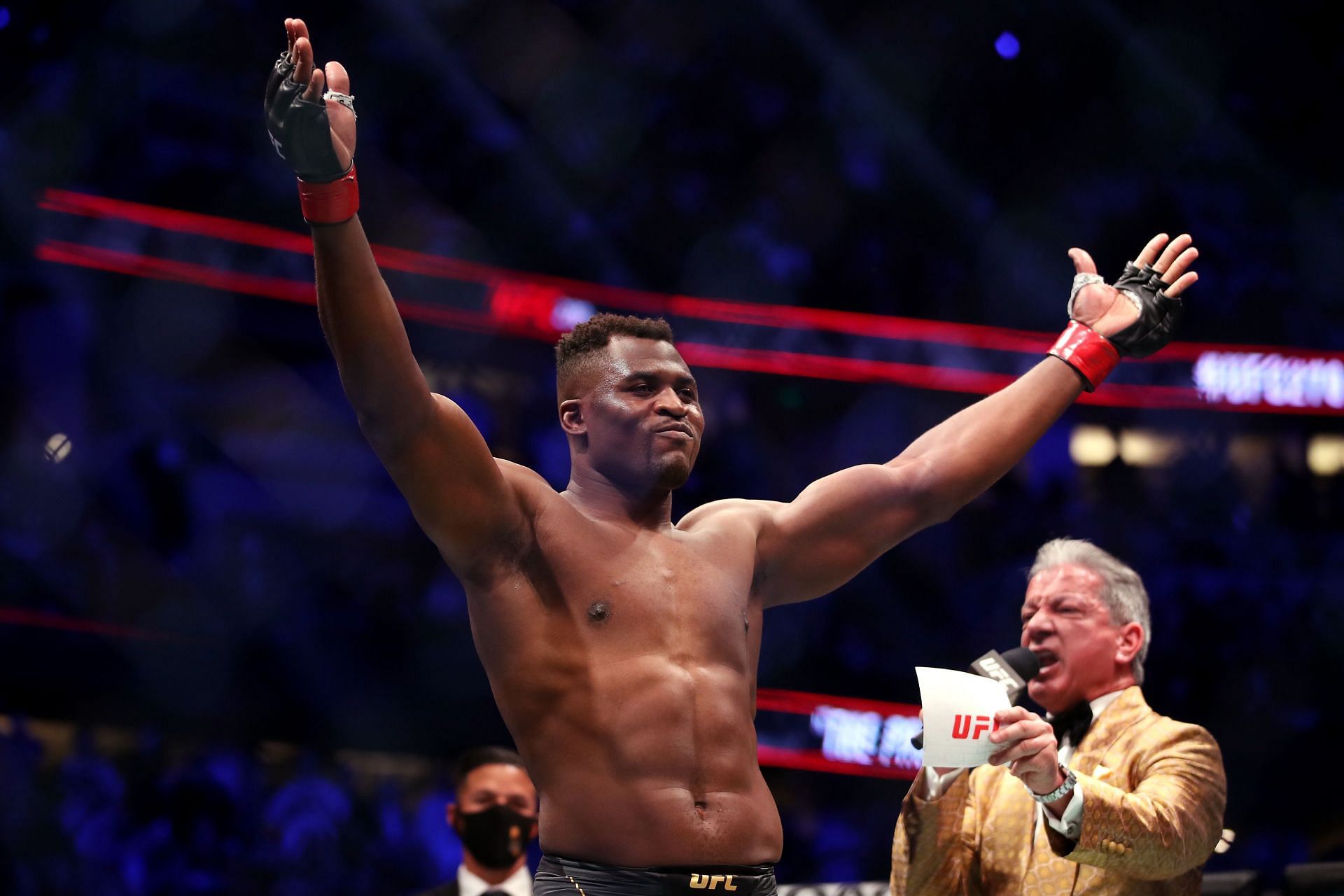 Francis Ngannou has opened up about his ongoing contract dispute.
Ngannou has been consistently vocal about disagreements with the UFC. 'The Predator' has advocated for improvements in fighters' pay, sponsorships deals, and overall better treatment from the UFC. The heavyweight champion was recently on a podcast with Joe Pompliano and had this to say:
"For myself, no. Definitely not. I wasn't treated fair. Because I stand for something, I asked for something. I ran into Dana earlier and we were pretty cool, but my relationship with Dana was very good at the beginning until I mentioned something about the fighter contract. And not on purpose, I think I said something like 'Oh we can negotiate after every fight.' That wasn't even in public. Just in a room the two of us. But I didn't know how big the mistake to say you can negotiate.When you think about it, it's a business that's built on holding, controlling people, and you say you can negotiate after every fight? No, that's when everything went south."
'The Predator' last fought in January, where he shockingly out-wrestled Ciryl Gane to retain the heavyweight title. Ngannou suffered a torn MCL and damaged ACL during training camp, which led to surgery and a long recovery. Although the heavyweight king will be ready to fight in early 2023, the ongoing disputes with the UFC could lead to a more extended layoff.
Watch Joe Pompliano interview Francis Ngannou below:
---
Francis Ngannou comments on a possible fighter's union
Jake Paul recently fought Anderson Silva in boxing and made a bet with 'The Spider' about starting a fighter's union if 'The Problem Child' won. Fighters' unions became a hot topic after Paul won, including debates about why they failed in the past. During the same podcast, Francis Ngannou had this to say on the subject:
"The UFC is gaining more power and the fighter is getting less power. Fighter is losing everything. You can't even speak now, the UFC is so big, so massive. They did a great job, they look on other sports, how the union was built in other sports, and they make sure to avoid that type of business. So, they must be about 700 fighters in the UFC roster today. But that 700 fighter, is treated individual case. It's you against the entire UFC. It's never 'you guys' against the UFC."
Fighter unions sound like a phenomenal idea, but previous failed attempts by superstar fighters like Georges St-Pierre and Donald Cerrone have had difficulty finding success. As for Francis Ngannou, the heavyweight king is currently 35 years old and seems to be done missing out on life-changing financial opportunities. Only time will tell if 'The Predator' finds a solution.