Sports
Georges St-Pierre discusses potential boxing match with "very good striker" Nate Diaz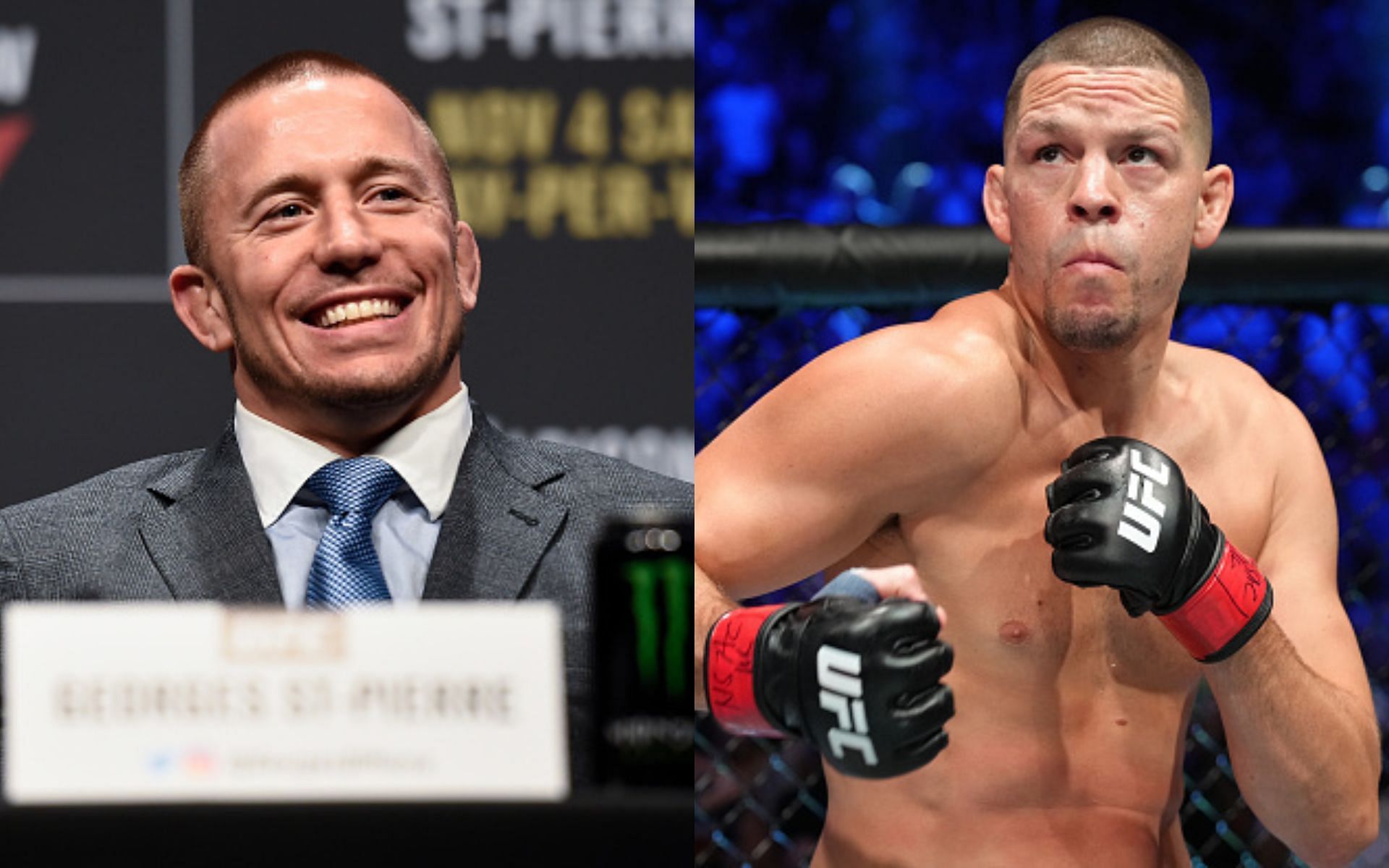 During a recent interview, Georges St-Pierre heaped praise on Nate Diaz for the way he bowed out of the UFC on his terms. That said, the former two-division champion denied any chance of him facing the MMA veteran inside a boxing ring.
Similar to the Stockton native, 'Rush' exited the UFC on his own terms following his retirement after winning the middleweight title. The Canadian is regarded as one of the greatest to ever compete in the sport and has accolades in two divisions to prove that.
When asked by InsideFighting if he would welcome the chance to square off against Nate Diaz in boxing, Georges St-Pierre showed nothing but respect for the former UFC fighter. However, he dismissed the opportunity, insisting that he is happy in retirement:
"I wish him [Nate Diaz] the best of luck for whatever he does next, his upcoming project. I admire him because he stood up for what he believes is right, not a lot of guys does that… Boxing is a very different sport than mixed martial arts, but I think he can do well… [He's a] very, very good striker. No [I won't box him], I'm done. I don't miss fighting at all, I made peace with it. I retired on top and I love to train, I love the lifestyle, but I'm not competing."
The consensus greatest welterweight of all time has competed inside the octagon just once in almost nine years, and despite constant talk of his return to the UFC, the Hall of Famer is clearly comfortable with his decision to retire.
Check out what 'GSP' had to say about a boxing match with Nate Diaz in the video below:
---
Could we see Nate Diaz compete in the sport of boxing?
After submitting Tony Ferguson in the UFC 279 headliner and completing the final fight of his UFC contract, Nate Diaz took to the mic to reveal his plans for what's next.
While he didn't make it clear as to what he wanted, the former UFC lightweight title challenger did state that he expects to "take over" another sport, something he claimed "Conor McGregor didn't know how to do."
Due to his passion for the sport of boxing, Diaz could well end up making an appearance in the squared circle. While he doesn't have any official opponent as of today, it's been public knowledge for some time that Jake Paul shares an interest in facing him in the ring.