Sports
"He is the closest thing I've seen to Barry Sanders"- Former Lions CB Darius Slay compares Christian McCaffrey to Hall of Fame RB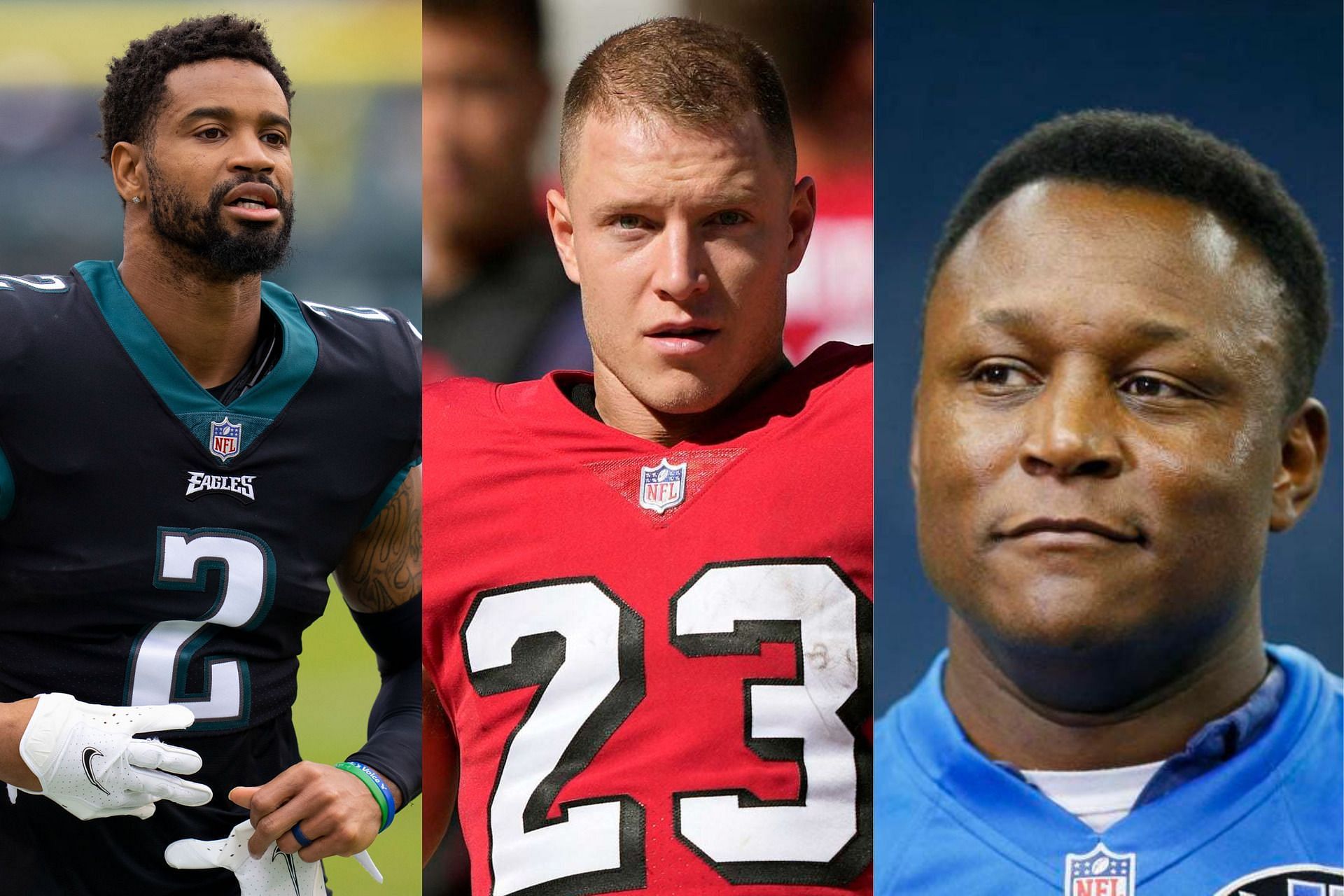 San Francisco 49ers star running-back Christian McCaffrey is one of the most versatile players in the league. Despite being a great running-back, he can also play as a receiver. He changed the dynamic of the 49ers' offense this season.
The 49ers did get outplayed by the Philadelphia Eagles in the NFC Championship Game, largely due to the injuries of the 49ers' quarterbacks. McCaffrey scored the solo touchdown for the team from the Bay Area, after which he received his flowers from Eagles cornerback Darius Slay.
Here's what Darius Slay said about Christian McCaffrey after the NFC Championship Game:
"I got to give the biggest shout-out to Christian McCaffrey. Man, I'm not gonna lie, man, I know Detroit finna be mad at me, it's okay, love y'all but he is the closest thing I've seen to Barry Sanders."
He added:
"I'm not lying, the dude got balance, got vision and if he wasn't hurt as much as he was in his career, he'll be lightyears away from guys running it by position."
Slay continued:
"I'm telling, I'm being honest. I'm just being straight out of the backfield catching. He's the best third-down back in the league. His running out the contact is crazy, his moves like his touchdown…"
Getting compared to Barry Sanders is a huge honor for any running back, and McCaffrey would appreciate the kind words from Slay. It's true that if the 49ers RB had managed to stay healthy for the majority of his career, he could have locked up the Hall of Fame by now.
In the NFC Championship game against the Philadelphia Eagles, McCaffrey had 15 carries for 84 yards. He also had four catches for 22 yards and scored one touchdown. Hopefully, McCaffrey will manage to stay healthy in the future as he did this season.
---
Christian McCaffrey elevated the 49ers to a new level
Since getting traded from the Carolina Panthers to the San Francisco 49ers, Christian McCaffrey has improved the 49ers' offense massively. The luxury of having Deebo Samuel and McCaffrey playing together worked wonders for Kyle Shanahan, and had Brock Purdy not gotten hurt, his team might have reached the Super Bowl.
With a full offseason ahead of him working with the San Francisco 49ers, we could see the best out of McCaffrey next season. By then, Trey Lance and Brock Purdy will be back healthy as well, and the 49ers will have the Super Bowl in their sights.
---
If you use any of the above quotes, please credit Big Play Slay and H/T Sportskeeda.