Sports
"He was super strong" – Jarred Brooks explains difficulty in taking the Joshua Pacio fight to the ground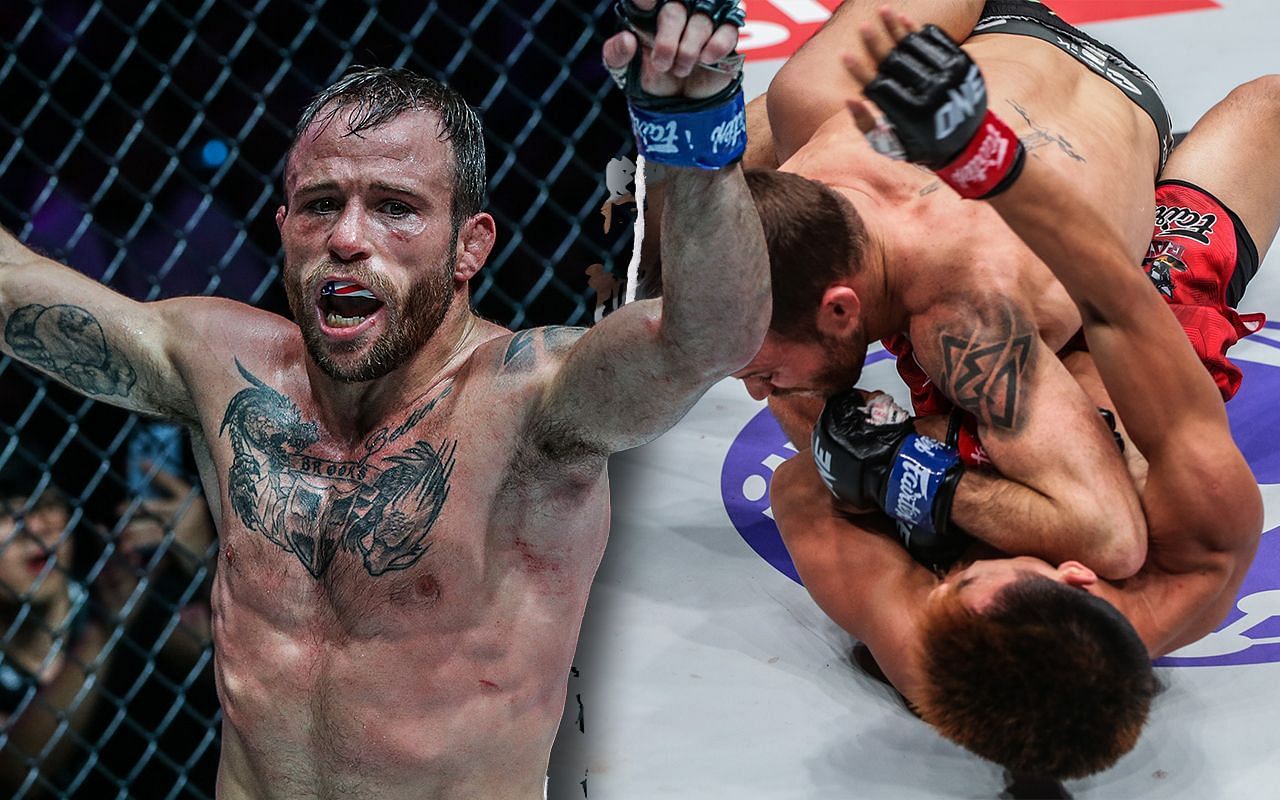 At ONE 164, Jarred Brooks continued his perfect run in ONE Championship with a fourth consecutive win. In the biggest fight of his career to date, Brooks defeated Joshua Pacio to win the strawweight world championship.
Brooks has had a lot to say since arriving in ONE Championship, but he's been able to back up everything that has come out of his mouth with his performances. In his clash with previously dominant world champion Joshua Pacio, many expected Brooks' grappling to be the difference in the fight.
Whilst he's been able to control all of his previous opponents inside the circle with his wrestling skills, Jarred Brooks was forced to adapt his gameplan on December 3 to walk away as the winner.
In his post-event press conference, 'The Monkey God' spoke about the issues that he had implementing his gameplan into the fight and putting more emphasis on his striking:
"I solidified my takedowns, like I said with the spinning back kicks and stuff like that. I would take advantage of that. But he was super strong. He did a very good job to alleviate anything I was trying to take him down with. He made me use my hands."
He added:
"Like I said, shoutout to all my striking coaches. Shoutout to all the people that have been waiting for me to use my striking."
---
Jarred Brooks has respect for Joshua Pacio, but says animosity was real: "There's real beef there"
Jarred Brooks was clear in the build-up to his fight with Joshua Pacio that his trash-talking towards his opponent didn't come from a lack of respect.
'The Monkey God' has spoken in the past about how what he says before a fight is just an extension of his supreme confidence as he steps into the cage to dominate his opponents.
On Saturday at ONE 164, Brooks picked up the biggest win of his career in Manila. 'The Monkey God' earned a unanimous decision victory to become the promotion's new strawweight world champion.
Speaking at the ONE 164 post-fight press conference, Jarred Brooks pointed out that though there may be respect between him and Joshua Pacio, there is still tension there:
"No. The animosity, when you get in front of somebody that wants to fight you, and when you make eye contact, there's animosity. There's real beef there. But you know, the respect is there as well after the fight ,and that's earned inside the circle."
Watch the presser below:
Since coming up short against Brooks at ONE 164 on Saturday, Joshua Pacio has broken his silence on Instagram, saying:
"We didn't get the Win last Saturday but I thank God I learned a lot and saw what to improve more as an athlete, what I love about this sport is it is a continuous learning and leveling up and that's what I aim to do, I'll be back stronger, smarter and more dangerous."