Sports
"Hey Siri, can you say bulls**t in 46 different languages?", "KD heard that trade talk for Russ and he said 'hell nah' – Fans react as reports say Kyrie Irving wants to keep playing for the Nets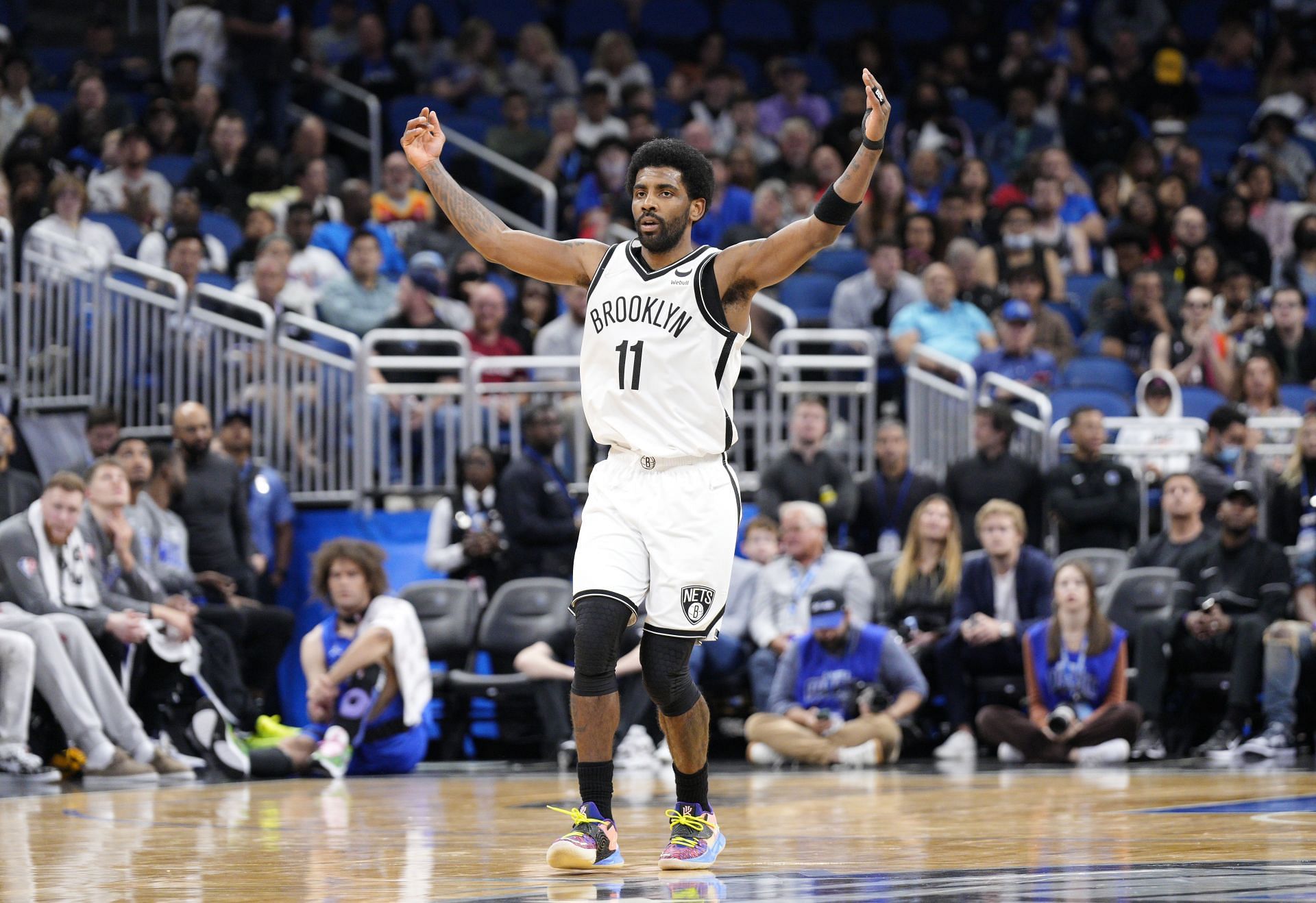 The Kyrie Irving saga continues to unravel. According to the New York Post's Brian Lewis, Irving wants to remain with the Brooklyn Nets with or without Kevin Durant.
News of Irving wanting to stay broke Wednesday, and fans have trolled the All-Star guard online. The report pointed out that Irving did not officially request a trade.
"Kyrie has not asked for a trade," Lewis reported. "Now, if the Nets don't want him, that's something totally different. Kyrie has not said he wants a trade. He opted in. (So where did) the trade conversations come from? Is it because KD requested a trade and now everybody's like let's trade Ky? Kyrie opted in."
Reports of Irving's trade have been flying about for weeks, with the LA Lakers as the preferred landing spot. It was said that the Lakers' unwillingness to give up picks is what has delayed the deal.
Granted, many rolled with the idea of Irving leaving because of KD's trade request. However, it was plausible, considering Irving's commitment to Durant.
With the recent revelation, fans have come at Irving on social media while some have praised him. Many have trolled the 2016 NBA champion, saying he is an attention seeker, on Twitter.
Some think it is the Brooklyn front office spewing concocting stories in an attempt to increase his value in the eyes of the Lakers and other teams.
Meanwhile, others took the opportunity to troll the Lakers, saying they should enjoy Russell Westbrook.
There is still a lot of time before the start of training camps. In the coming months, things will get clearer as to where Irving will play will be revealed.
Nonetheless, NBA insider Brian Windhorst thinks it will be difficult for both players to stay with the Nets. Outside of the reports where Irving released a list of preferred sign-and-trade teams, there has been no word from him.
---
The LA Lakers are the only team linked to Kyrie Irving
The Lakers are desperate to rebound their horrid 33-49 season and believe Irving could help. Although teams have steered clear of him, some due to concerns of unreliability, the Lakers are actively looking to recruit him.
Irving has played with LeBron James in the past, in what was the most successful period in the Cleveland Cavaliers' history. In their three years together, they made three NBA Finals appearances and won the 2016 title.
Partnering Irving with James and Anthony Davis could produce similar results. Based on recent reports, the Lakers are willing to make that bet even with a slight chance of returning to glory.
---
Edited by Joseph Schiefelbein