Sports
"Hope they're not going to the club this time": Video of Ja Morant and Lil Baby post game goes viral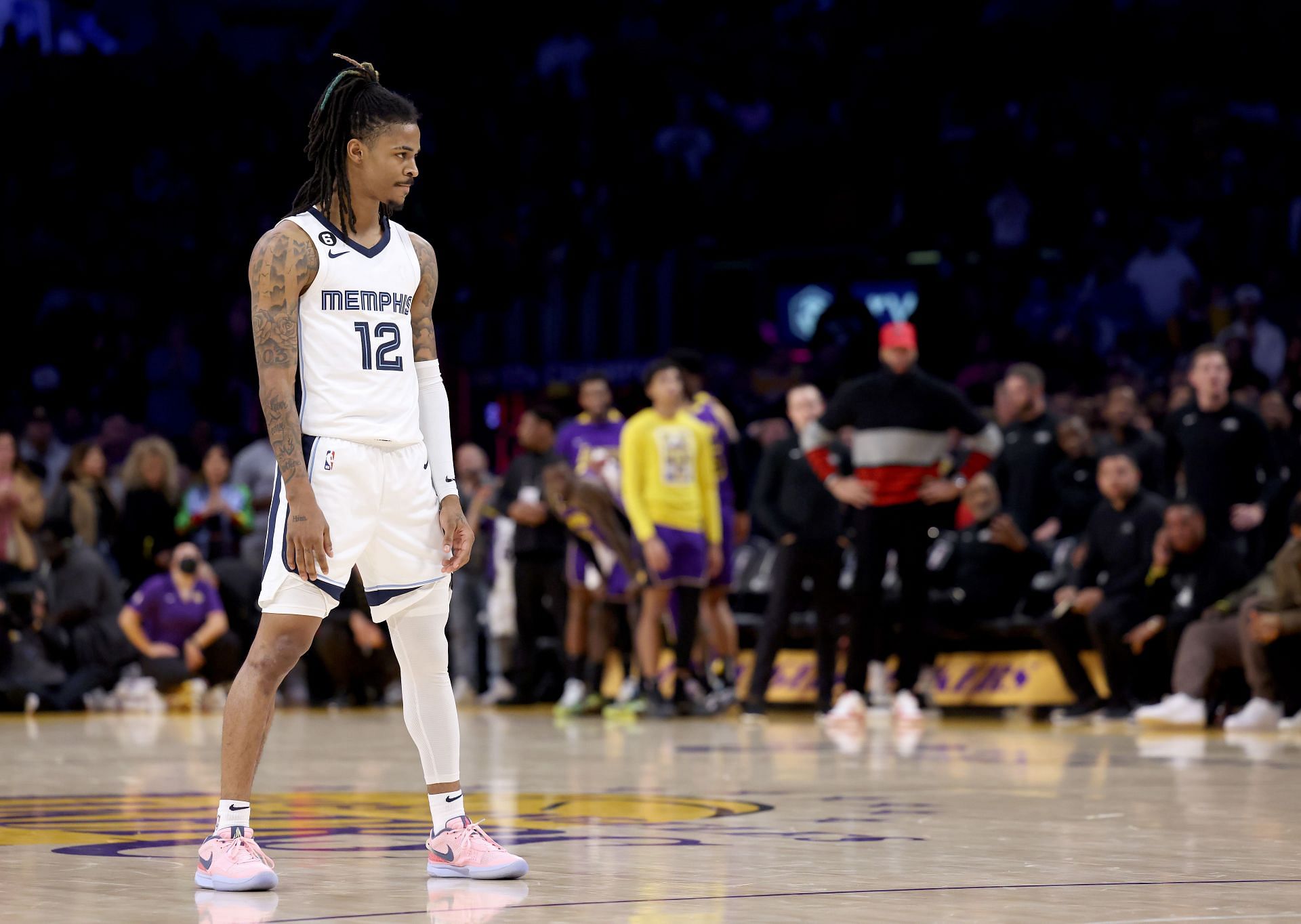 Ja Morant has finally returned to the startling up. After serving an eight-game suspension, Morant returned for two games against the Houston Rockets but came off the bench.
Morant was a starter on Sunday (Mar. 26) night and had a fabulous performance. The Memphis Grizzlies squared off against the Atlanta Hawks, winning 123-119, with the Grizzlies guard having another great performance.
The 23-year-old superstar ended the game with 27 points and six assists. After the big victory, Ja Morant spent some time with Lil Baby, a popular rapper, and gave him a signed jersey.
---
NBA fans made fun of Ja Morant spending time with Lil Baby
Lil Baby is a familiar face around the NBA. Besides knowing Morant, the Atlanta native is a good friend of James Harden, and the two have been spotted together many times.
In July 2021, Harden and Lil Baby went to Paris to attend Paris Fashion Week. During the visit, the rapper was arrested on drug charges, which is why a lot of fans made fun of Ja Morant for hanging out with him.
One fan said that he hoped they were not going to the club. While both Morant and Lil Baby love hitting clubs, Morant was recently suspended for visiting them, and his image took a bea.
Making jokes about strip clubs was almost too easy considering Morant got into a lot of trouble for it recently.
Unsurprisingly, several NBA fans also brought up Harden. The two have a long history together, after all.
You may be interested in reading: Lil Baby says "He a sniper, I'm a sniper" when asked how's he so close to James Harden
Some fans even joked that Lil Baby was cheating on the Philadelphia 76ers guard!
Ja Morant recently signed a deal with Powerade and his first commercial with the sports drink was supposed to air during March Madness 2023. However, the commercial was taken down due to all the controversy that surrounded the Memphis Grizzlies star.
Some fans brought this up, including Morant's gun incident.
Lil Baby was born and raised in Atlanta, Georgia. Due to this, some Hawks fans were disappointed that he was seen with the opposing player after the game.
This was an important game for the Hawks, who are trying to keep their eighth spot in the Eastern Conference. However, the loss to the Grizzlies has made this task much harder.
One Twitter user believes that the Grizzlies guard wants to be a rapper, which is why gave his signed jersey to Lil Baby.
You may be interested in reading: How much does Ja Morant make per game? NBA star's salary explored amid suspension by Memphis Grizzlies
Some social media users even made fun of the person Ja Morant used to sign his jersey.
NBA fans will likely keep making fun at Morant's expense for a long time. However, it appears that the 23-year-old superstar has changed and will do his best to stay out of trouble.