Sports
How does Dennis Rodman's net worth compare to former Chicago Bulls teammates? Here are all the details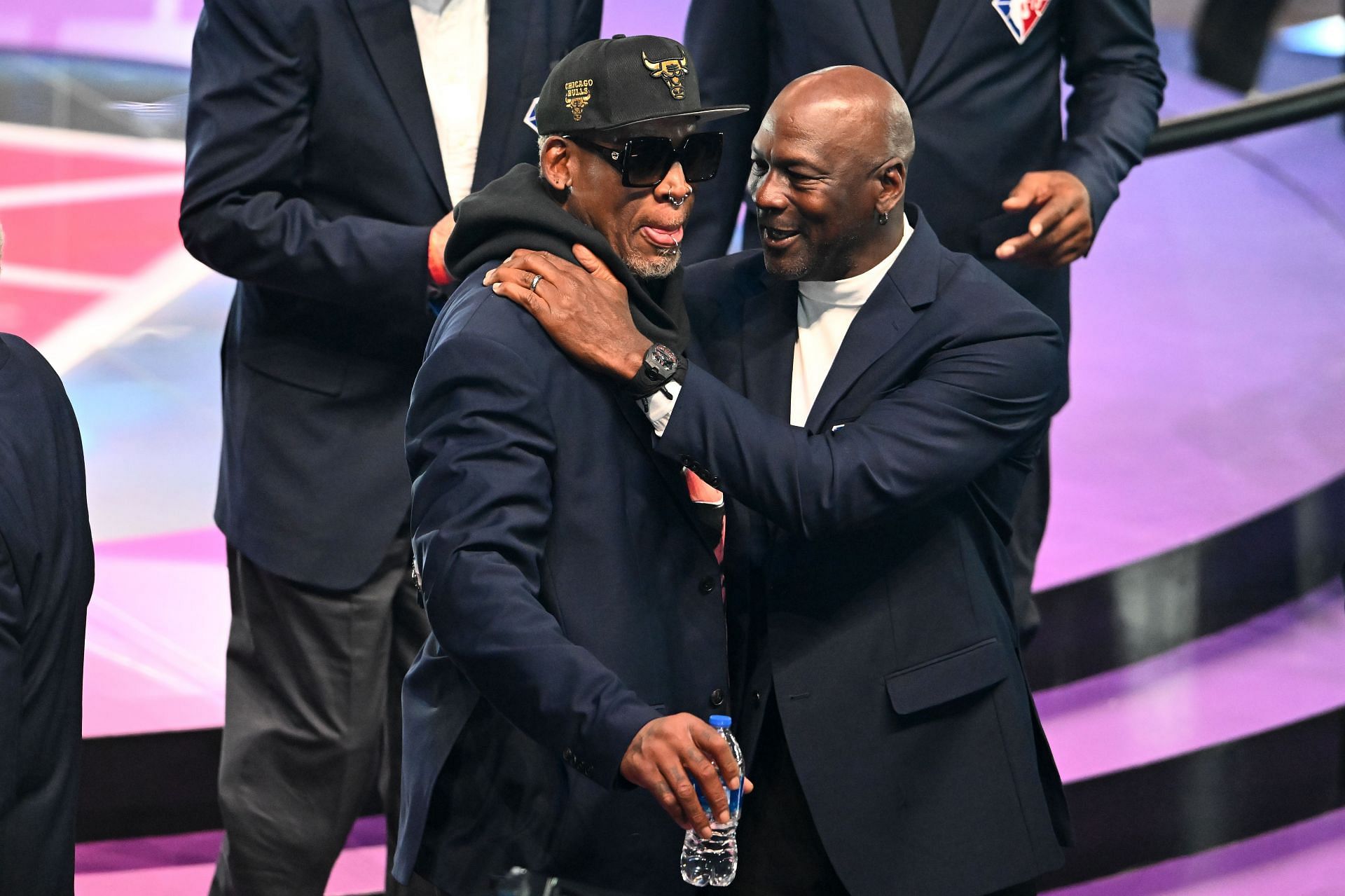 Dennis Rodman is one of the best rebounders in NBA history. He averaged over 10 points in a season just once in his 14-year career. Rodman was able to carve out a Hall of Fame career on the strength of his defense and rebounding.
The five-time NBA champion led the league in rebounds for seven straight seasons. He made eight All-Defensive teams and won two Defensive Player of the Year Awards.
Despite entering the NBA at the age of 25, Rodman made over $25 million during his playing career. He reportedly lost the majority of his career earnings because his financial advisor took advantage of him. Take a look at how Dennis Rodman's net worth compares to his former Chicago Bulls teammates.
Dennis Rodman's net worth compared to his former Chicago Bulls teammates
Dennis Rodman was not a member of the Chicago Bulls during their first three-peat in the early 1990's. He was arguably the third-best player on the Bulls' last three title teams. Michael Jordan was obviously the number one option. Scottie Pippen was the clear number two. Rodman provided those Bulls teams with elite interior defense and rebounding
Rodman's net worth, however, doesn't compare to the rest of his noteworthy teammates. Rodman's net worth is valued at $500,000. That is by far the lowest out of the Bulls' core players.
Former Bulls point guard Ron Harper has a reported net worth of $12 million. Role players like Toni Kukoc and Steve Kerr have reported net worths of $30 million and $45 million, respectively. Head coach Phil Jackson has a reported net worth of $70 million.
As for the Bulls' two stars, Jordan has enjoyed tremendous success off the court. He has a reported net worth of $2.2 billion. He is by far the richest retired athlete in the world.
Unfortunately, Pippen has not enjoyed the same success away from basketball. While his reported net worth of $20 million is respectable, the Hall of Famer made over $100 million throughout his playing career. Pippen has reportedly lost over $120 million in bad investments and poor financial decisions.
While Pippen has struggled to manage his money, it does not compare to Dennis Rodman's situation. Rodman lost the majority of his net worth after being scammed by his financial advisor. He has also battled substance abuse and been arrested multiple times.
Rodman has appeared on several reality television shows since his retirement. He infamously visited North Korea and has maintained a friendship with their Supreme Leader Kim Jong-un.