Sports
"I HOPE I DON'T SEE YOU" – 31-year-old superstar sends warning to WWE official Adam Pearce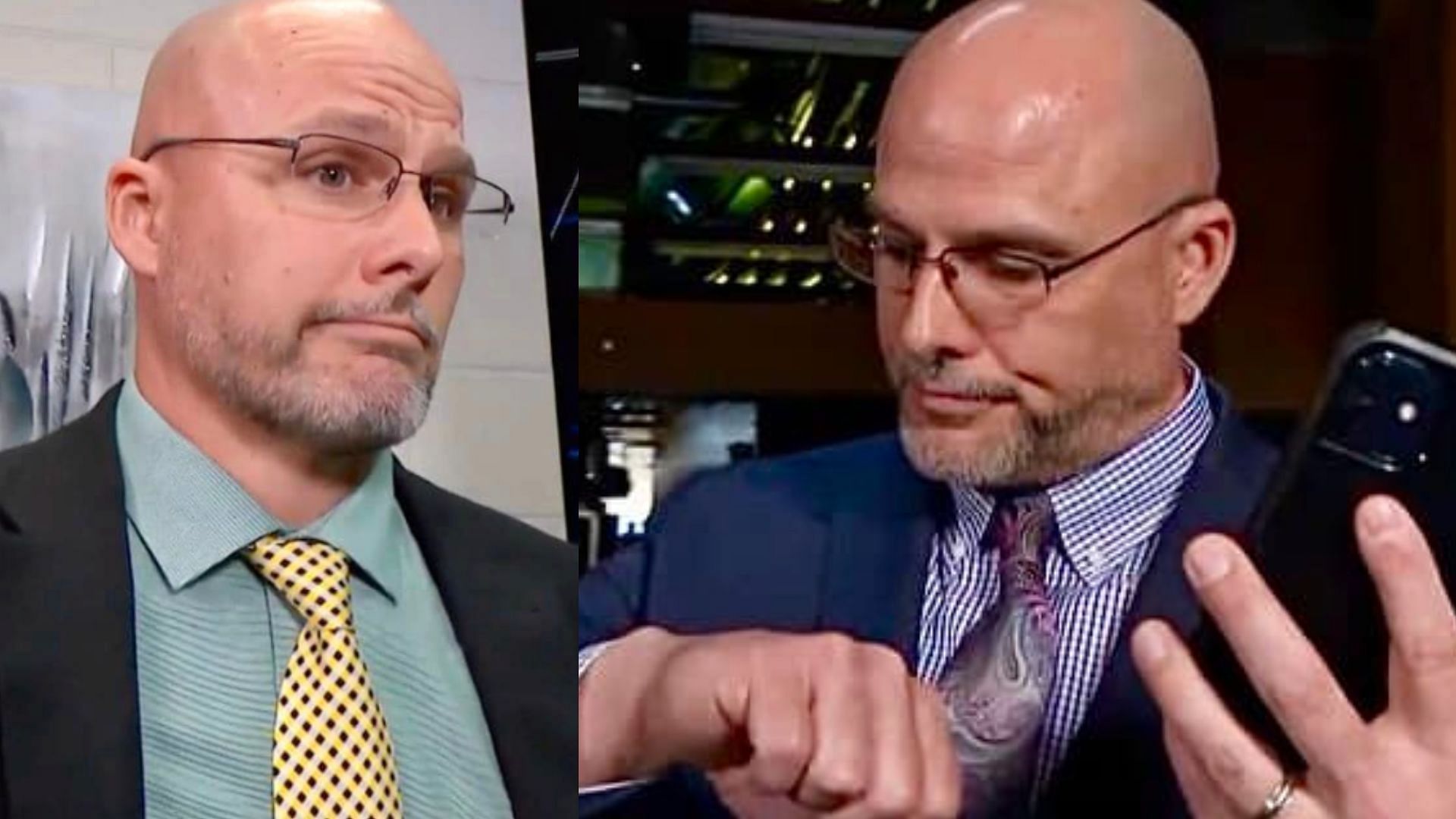 A recently returned superstar has made Adam Pearce's life miserable as of late and is continuing to do so ahead of tonight's WWE Live Event in Denver, Colorado.
Chelsea Green returned to the company during the Women's Royal Rumble match in January. She was eliminated in a matter of seconds by Rhea Ripley, the eventual winner of the bout.
The 33-year-old has not picked up a victory since her return but somehow believes she deserves special treatment from WWE official Adam Pearce.
Ahead of tonight's show in Denver, Colorado, Adam Pearce tweeted a message asking fans to love someone today. Chelsea reacted to the post and claimed it is difficult to find it in her heart to even like Pearce because he hasn't added her to the Women's Showcase match at WrestleMania.
"I could possibly find it in my heart to LIKE you, if you put me in the Women's Showcase at #WrestleMania…," replied Green.
Adam Pearce joked that he wasn't aware that Chelsea had a heart and said he would see her tonight at the event in Denver.
Green quickly responded in all caps and exclaimed that she hopes not to see her boss.
"I HOPE I DONT SEE YOU," tweeted Chelsea Green.
Adam Pearce turns down stipulation match with WWE RAW star
Pearce has far too much to deal with on the Road to WrestleMania, and the last thing on his mind is returning to the squared circle.
However, Chelsea recently suggested a match against the authority figure with a unique stipulation. During an interview with WWE Die Woche, Green proposed a Winner Takes The General Manager position match at the biggest show of the year.
Pearce quickly responded and declined the offer.
As of now, Chelsea Green has not been booked for a match at WrestleMania 39. There is only one spot remaining in the Fatal Four-Way Women's Tag Team Showcase match at WrestleMania.
It will be interesting to see if Pearce finally breaks and lets her into the match next weekend if Green can find a tag team partner.
Do you think Chelsea Green has earned a spot at this year's WWE WrestleMania 39? Share your thoughts in the comments section below.
Was Bo Dallas better than Bray Wyatt? A WWE Hall of Famer said so here