Sports
"I'm actually heartbroken" "End of an absolutely legendary career" – Barcelona fans pay heartfelt tributes as Gerard Pique announces his retirement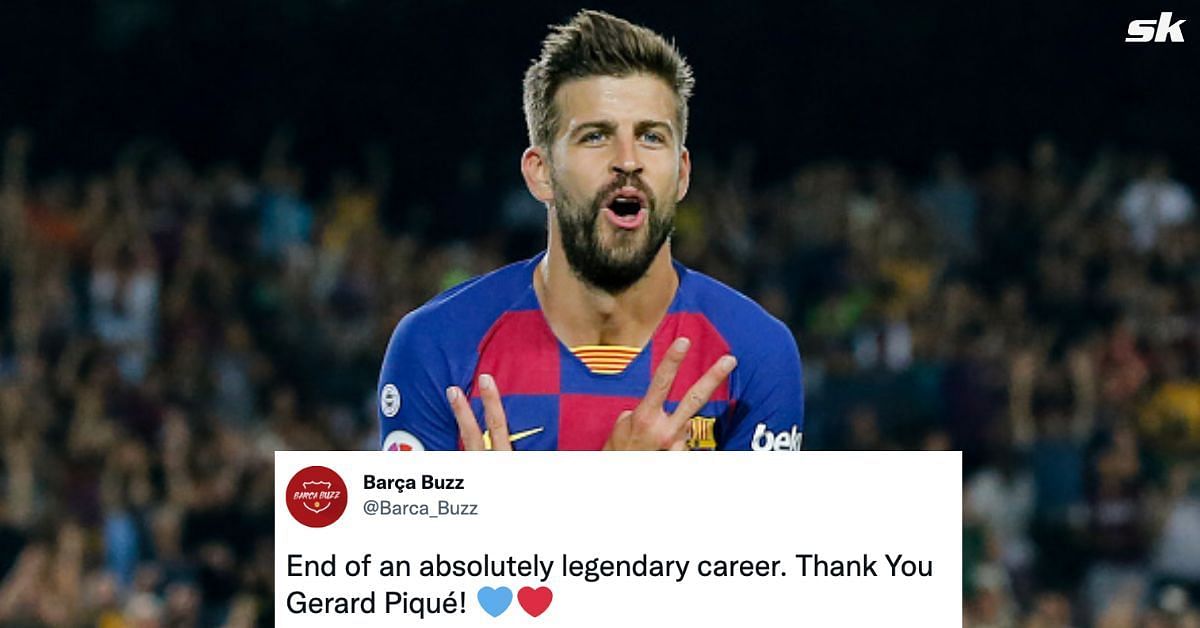 Barcelona defender Gerard Pique has announced his retirement from football and the club's supporters paid their tributes to the veteran on social media.
The 35-year-old centre-back has been a stalwart in the Blaugrana defense since joining them from Manchester United in 2008. He has played a staggering 615 matches for the Catalans, scoring 53 goals and providing 15 assists.
Pique has won eight La Liga titles and three UEFA Champions League trophies with the club, among numerous other honors.
He also earned 102 caps for the Spanish national team, winning the 2010 FIFA World Cup and the 2012 European Championships.
However, Pique was evidently on the decline this season and was often criticized for his performances. He has made just nine appearances in all competitions so far this season, starting just five games. He was also facing many off-field issues, most notably his split with long-time partner, Shakira.
He announced his retirement via a post on his social media handles. Pique will play his last game on Saturday (November 5) as the Blaugrana host Almeria at the Camp Nou.
After his announcement, the Spanish club's fans took to Twitter to share their tributes to the club legend. Here are some of their reactions:
---
Barcelona defender Gerard Pique on his retirement
In his announcement video, Pique said the following (via MARCA):
"Culers, it's Gerard. The last few weeks and months, many people have been talking about me. Until now, I haven't said anything, but now I want to be the one talking about me. Like many of you, I've always been a Barcelona fan and I was born into a footballing family. From a very young age, I didn't want to become a footballer. I wanted to become a Barcelona footballer…"
He added:
"Football has given me everything. Barca have given me everything. You, culers, have given me everything. And now that all that kid's dreams have come true, I want to tell you that I've decided that now is the time to bring this journey to its end."
Pique shared that he won't be joining any other club after the Blaugrana and will be retiring from football, revealing that the game against Almeria will be his last. He said:
"I've always said that there would be no other team after Barcelona and that's how it will be. This Saturday's game will be my last at the Camp Nou. I will become another fan and support the team and pass my love for Barcelona onto my kids, like parents did for me…"
It is really the end of an era for Pique, who had an illustrious career with the Catalans, winning every trophy available to him. However, he was unsurped by the likes of Jules Kounde and Eric Garcia in manager Xavi Hernandez's plans this season.