Sports
"I'm never going to stop playing…This is not even a debate" – Kyrie Irving assures he has no plans to quit playing basketball after various notable NBA personalities question his commitment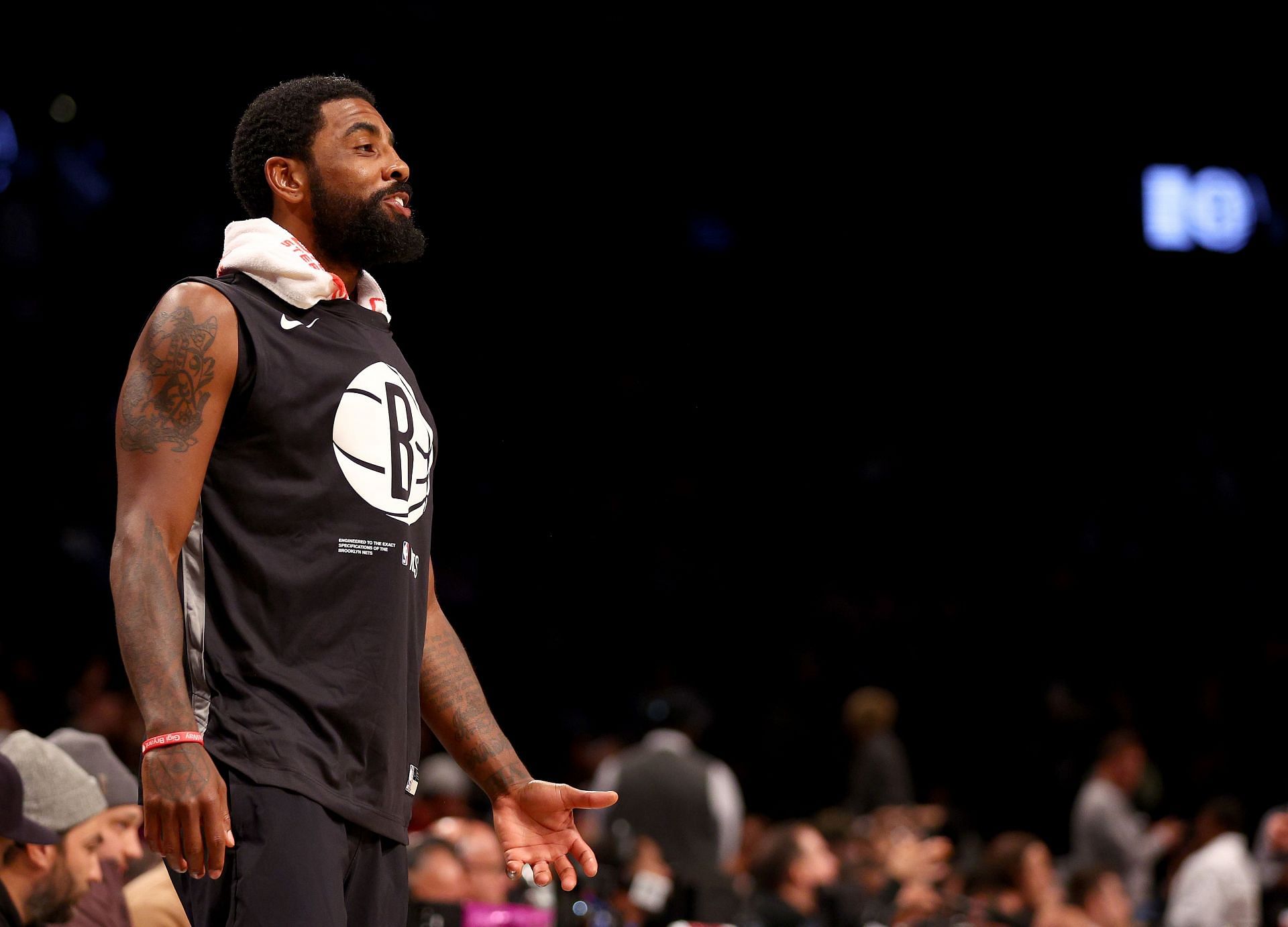 Kyrie Irving has been doubted time and time again about his love and commitment to the game. The Brooklyn Nets guard has explicitly stated that he is never going to stop playing.
Irving has missed time off throughout the years for personal reasons, which does not sit well with many. The All-Star guard has sometimes taken personal time for no concrete reason.
Last season, Irving refused to take the COVID-19 vaccine and was ineligible to play home games due to New York City's COVID mandate. Although he was eligible to play in road games, the Nets were initially unwilling to have a part-time player.
For this reason, teams have been reluctant to seek his services. During the offseason, he was reportedly available for a trade but no team was willing to fight for him except the LA Lakers.
Irving is arguably one of the most skilled players in league history. His ball-handling skills are exceptional, and perhaps even more impressive is his ability to finish at the rim for his size.
In a sit-down with ESPN's Nick Friedell, Irving was asked how much longer he wants to play, and he said:
"I'm never going to stop playing [basketball]. You hear me? Get that — I am never going to stop playing. This is not even a debate. It's not a consideration."
The former NBA champ has shown that he can even play with gray hair through his alter ego "Uncle Drew." Perhaps the All-Star guard was subtly informing fans that he would continue to play even when he retires from professional basketball.
---
Kyrie Irving says he has some regrets about last year
Irving's decision not to take the COVID vaccine negatively impacted the Nets. Many believe his being unavailable is one of the reasons James Harden demanded to be traded.
It also impacted Irving's future in the league. He was offered a $100+ million contract but the Nets rescinded the offer due to questions surrounding his availability.
According to Friedell, Irving wishes he could have done some things differently. When asked if he had any regrets about last year, he said:
"I'd be lying to you as a human being [if I said I didn't]. I think we all think about times we could have made better decisions, and times we wish we could have done things differently and I feel the same way at times throughout my life. … I legitimately just want to play the long game and not put too much pressure on myself or the people that I'm around.
"This is something that I get to do every day. We say it as a cliché sometimes, but Nah, we just let the play handle [itself] — enjoy the season, and then after that, we'll go back and look at some of this reflection time and talk about these things in deeper detail, but as of right now that can't be my focus."
Irving opted into his player option this season. Signing a new contract with any team will be largely dependent on how he performs this season.
The Duke product has reminded the league how impactful he is. He has been sublime on both ends of the floor during the preseason. The Nets will start their 2022-23 campaign against the New Orleans Pelicans on October 19.
Edited by Hans Themistode