Sports
"Imagine going to work one day and having people yell and say awful things to you" – NBA mental health expert discusses Ben Simmons' sagging confidence, says he needs to "block the zone" & focus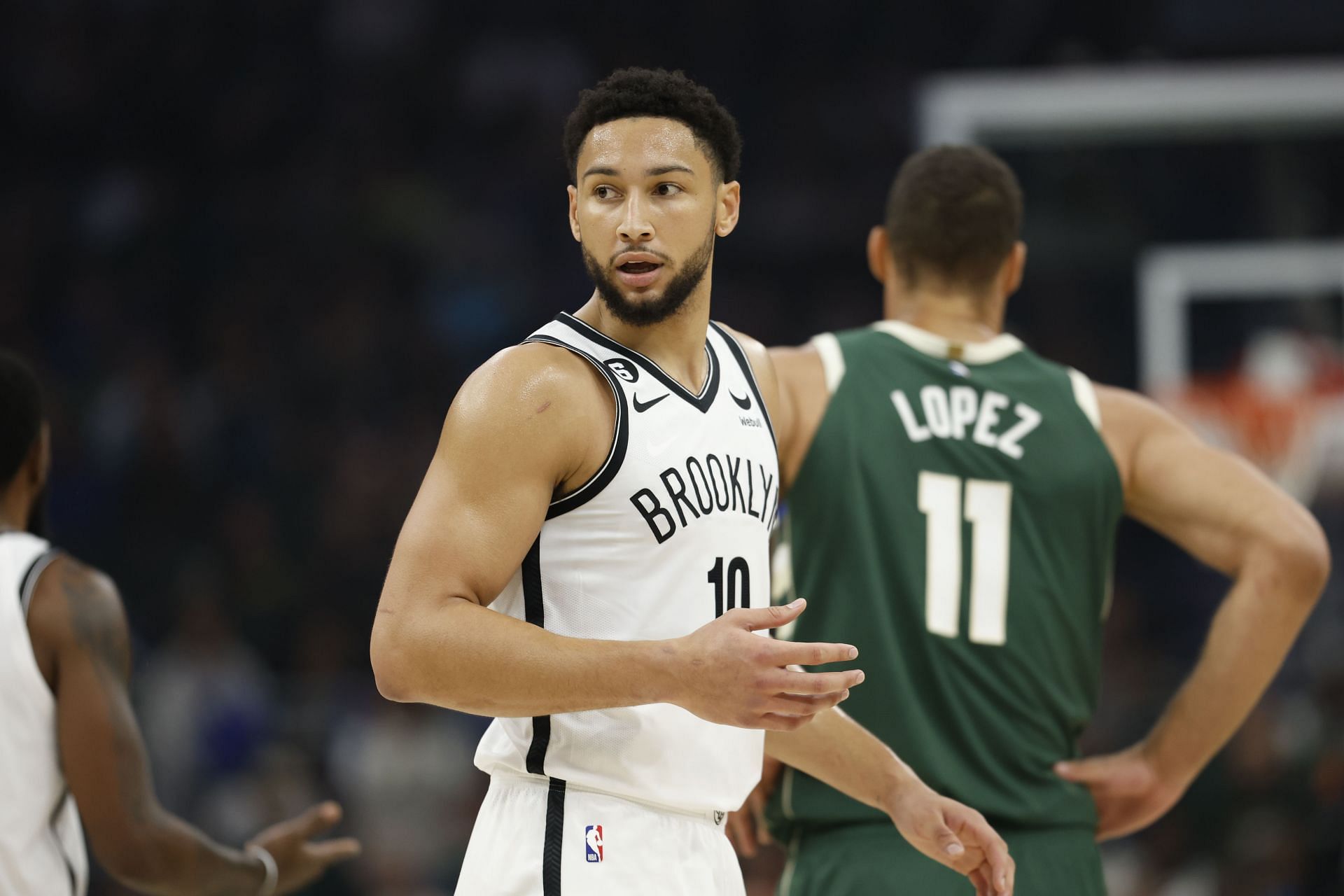 Ben Simmons has had a rough start in his return to the NBA with the Brooklyn Nets. Because of that, fans and the media have criticized his game as his team (1-4) struggles to find its footing.
Sportswriter Brandon "Scoop B" Robinson had a chance to talk to a sports mental health expert recently. Dr. T.M. Robinson-Mosley had a chance to explain the mental aspect of what Simmons has been going through. They discussed the struggles of what professional athletes face as fans and media both criticize them on a regular basis.
Simmons, who has been experiencing the same treatment since his playoff blunder against the Atlanta Hawks, was their topic during the interview.
"Imagine going to work one day and having people yell and say awful things to you," Mosley said. "It may or may not be true, but they're intending to hurt you. It's harmful.
"We can focus in building areas, coping strategies, support systems where you can fill in some of that. Because you are going to have people feel like they're dragging things out of you.
"You want to try, as much as possible, in your routine, in your environment, to really gameplan around what do I have to do to keep myself balanced, how do I protect my peace, how do I keep myself feeling whole?"
Along with the LA Lakers' Russell Westbrook, Simmons has faced a ton of criticism recently. Offensively, he's been passive and sometimes refuses to attempt a shot.
---
Ben Simmons starts off the season with average stats
The season kicked off last week, and since then, the Brooklyn Nets have had trouble collecting wins. Brooklyn (1-4) lost 129-125 in overtime to the Dallas Mavericks on Thursday. Through five games, however, only Kevin Durant and Kyrie Irving have been doing all the work.
Simmons, meanwhile, has appeared to be a different player. He has averaged 5.6 points, 6.2 rebounds and 6.8 assists. He's also knocking down 40.0% of his shots from the charity stripe and is averaging 2.8 turnovers. For Brooklyn to start winning, the Australian guard has to pump those numbers up.
---
Ben Simmons' foul trouble continues
Ben Simmons' defensive abilities have been one of the strengths of his game. He's mobile, big and able to keep up with anyone. Even if he struggles offensively, his team can count on him to be a defensive stalwart. But that's not been the case for him this season as he's managed to foul out twice in five games.
In the Nets' season debut, the 6-foot-10 guard played only 23 minutes before fouling out. He had six fouls again during their third game. However, he disputed his sixth foul against Ja Morant of the Memphis Grizzlies.
He can still be an elite defender, but Simmons has to tone down his fouling.
Edited by Joseph Schiefelbein