Sports
India's Olympic champion Neeraj Chopra dominates javelin throw event at the Kuortane Games in Finland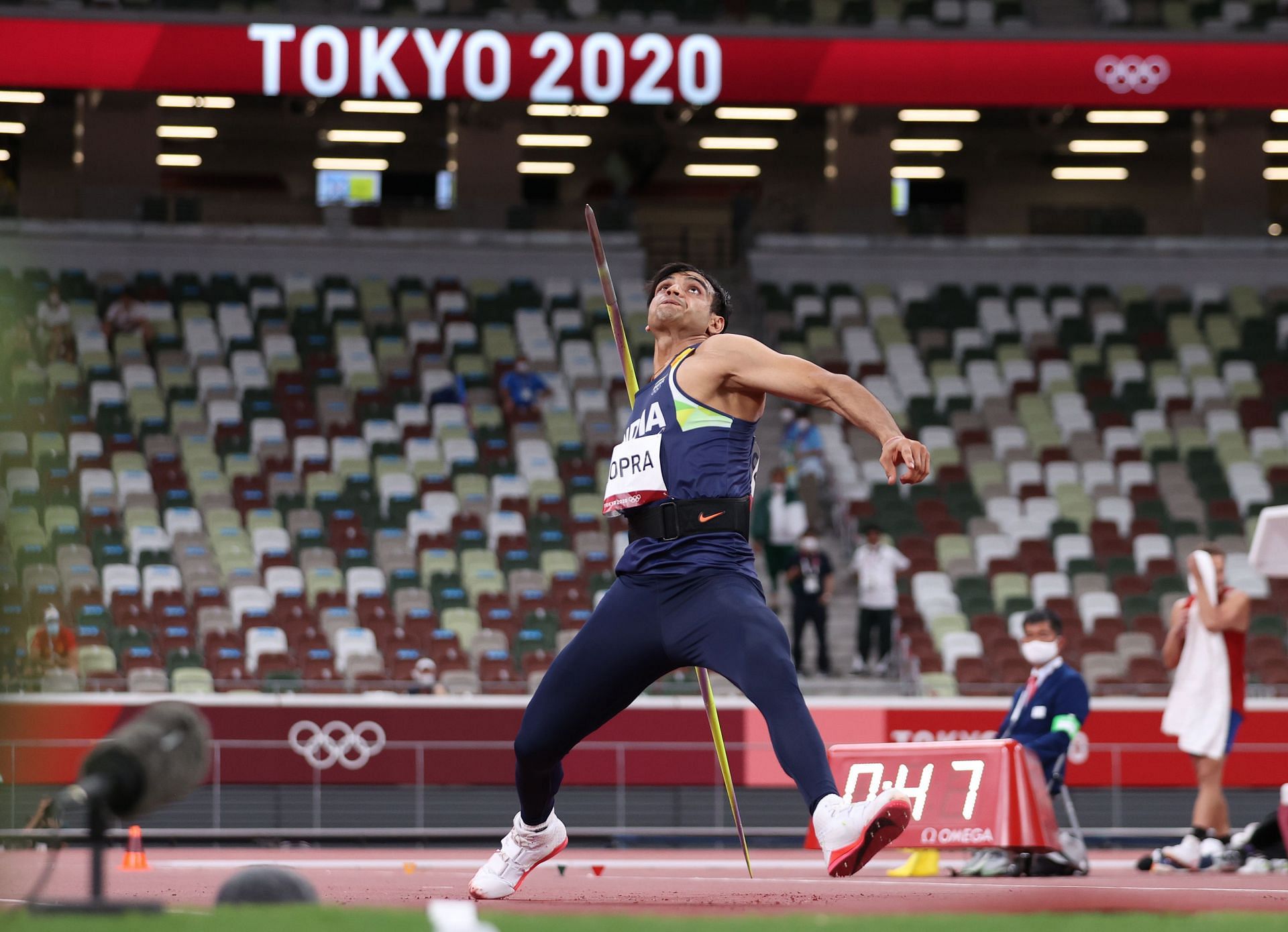 India's Tokyo Olympics champion Neeraj Chopra claimed top spot in the men's javelin throw event, in what was his first win of the season, at the Kuortane Games in Finland late Saturday evening.
The 24-year-old Olympic champion hurled the javelin to a distance of 86.69m in his opening throw to take the pole position and eventually win the title.
Last week, he finished second overall at the Paavo Nurmi Games in Turku. Chopra's best throw in Turku was 89.30m, a national record and personal best.
On Saturday, local weather conditions in Kuortane weren't conducive to the throwing competition. It rained in the afternoon and the javelin throw runway was slippery. It was a challenging task for the competitors to maintain their rhythm during the competition.
Chopra, in fact, slipped during his third throw. Thereafter, the Indian thrower passed his last three attempts. Each competitor gets six legal throws. Chopra's second attempt was deemed a foul.
Other competitors in the fray alongside Neeraj Chopra
The 2012 Olympic champion, Keshorn Walcott of Trinidad and Tobago, finished second with a throw of 86.64m. His second throw was 83.78m.
Grenada's reigning world champion Anderson Peters was overall third with a best throw of 84.75m. His other two valid throws were 83.50 and 78.56m. Due to slippery conditions, all the leading three athletes passed on their last three attempts.
India's para-athlete Sandeep Chaudhary also competed in the competition. His best throw was 60.35m.
Finland's star thrower Oliver Helander pulled out of the competition. But Finland's Toni Keranen recorded a throw of 82.10m, a personal best that fetched him fourth spot.
Japan's Genki Dean's best on the day was 82.03m, and he was placed fifth overall in the field of eight throwers, including one para-athlete.
Neeraj Chopra's main goal this year is to defend his title at the Birmingham Commonwealth Games and earn a podium finish at the Eugene World Athletics Championships, starting on July 15 in Oregon, USA.
---
Edited by Akshay Saraswat