Sports
Is Damian Lillard playing tonight?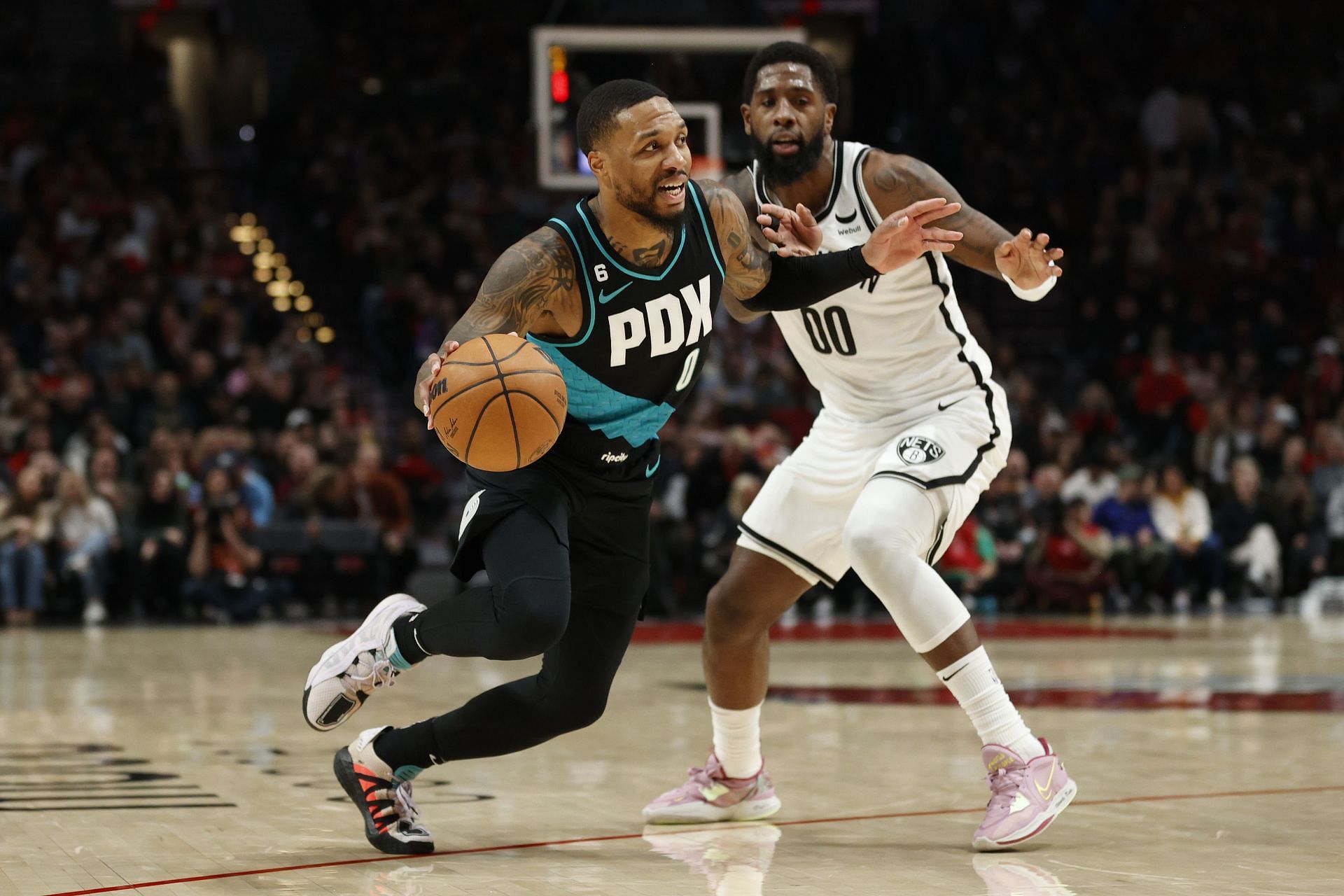 Damian Lillard and his Portland Trail Blazers face off against the Denver Nuggets tonight.
After being out for two weeks due to a grade one strain on his right leg, Damian Lillard played his first game back last Sunday in a big win over the Pacers.
Damian Lillard finished the game with 21 points in 32 minutes of play and did not look hindered by his injury.
With that performance and a four-day break until their matchup against the Nuggets tonight, Lillard has had adequate rest.
As a result, one can safely assume that Lillard will in fact be playing tonight.
The game is important, as the Trail Blazers are tied for 8th in the West to the Dallas Mavericks with 13 wins to 11 losses.
Winning this game would not only put them ahead of Dallas, but it would separate them from the 9th place LA Clippers.
The Clippers face-off tonight against Miami, and if they win, they improve to 15 wins this season.
The Nuggets are coming into this performance on a 3-game losing streak, while Portland enters on a 2-game winning streak.
Portland is 8-4 with Lillard on the floor, averaging 112.3 points-per-game. Without him, they are 5-7 averaging 108.3 points-per-game.
If the positive difference can be seen again tonight, the Trail Blazers may continue their winning streak.
Denver is currently allowing their opponents to shoot 48.9% from the field, the second worst in the league. Meanwhile, the Blazers shoot 38.3% from deep and have averaged 23 points-per-game from the three.
In their last face off, the Blazers defeated the Nuggets 135-110 in Portland.
Damian Lillard has always managed to keep himself healthy and reliable. If he was not, Lillard would not have suited up last Sunday, let alone played as well as he did. With that, and again, Portland's four-day break, it is safe to say he is healthy for action.
Damian Lillard will be playing tonight
Lillard is not listed as inactive or questionable in any reports across the league. Currently averaging 25.8 points, 4.3 rebounds, and 6.9 assists per game, Lillard remains a large threat to any opponent. Him being back is a good thing for Portland, especially against a tough Denver Nuggets.