Sports
Jan Blachowicz seemingly wasn't informed before UFC promoted his bout against Magomed Ankalaev to title fight status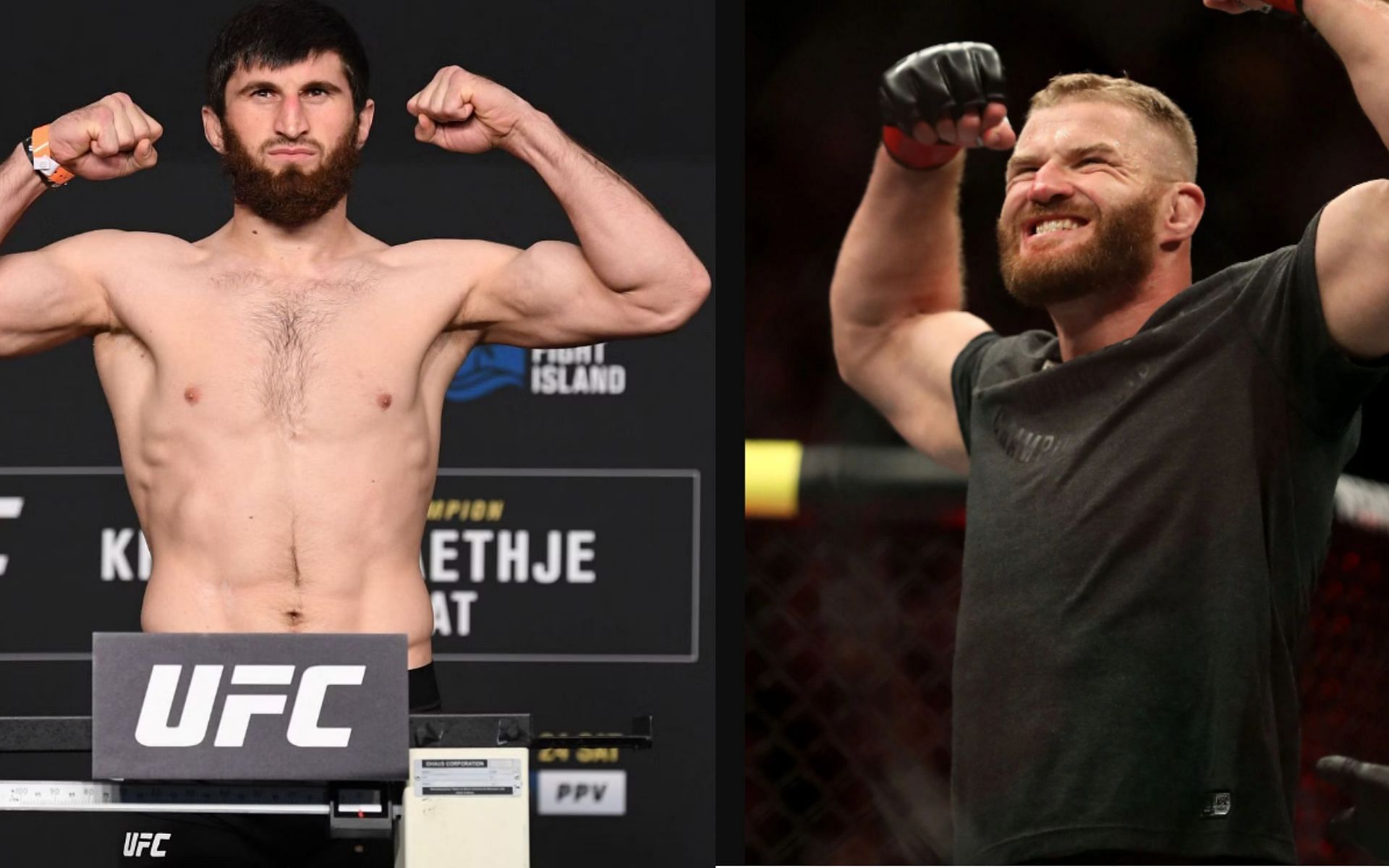 Jan Blachowicz will lock horns with Magomed Ankalaev at UFC 282 for the vacant light heavyweight championship in an attempt to become a two-time 205-pound champion of the UFC. However, Blachowicz was unaware of the entire chain of events that eventually led to him landing the title shot.
It all began when Jiri Prochazka was forced to pull out of his main event duties against Glover Teixeira at UFC 282 owing to what Dana White labeled as "the worst shoulder injury the doctors have seen in UFC history." Apparently, Teixeira refused to fight another opponent for the title, and the decision-makers ended up booking Jan Blachowicz and surging contender Magomed Ankalaev for the vacant throne.
According to MMA reporter Ariel Helwani, Blachowicz was completely unaware of the inadvertent bump to the main event spot since he was on a flight when the event transpired. Helwani posted a tweet saying that the Polish MMA star was just informed of the news now that he has landed in Las Vegas:
"Jan Blachowicz landed in Vegas minutes ago. He didn't have wifi on the plane. He JUST found out he is now fighting for the belt on Dec. 10, he tells me. Had no idea until he turned his phone on. All this happened while he was in the air."
UFC 282 goes down on December 10, 2022, at the T-Mobile Arena in Nevada, Las Vegas, United States.
---
Jan Blachowicz previews his new upcoming fight against Magomed Ankalaev
Jan Blachowicz has an opportunity to capture the light heavyweight throne for the second time when he faces Magomed Ankalaev in the main event of UFC 282. The Polish MMA star dropped the 205-pound title to Glover Teixeira at UFC 267 after reigning as the champion for over a year.
Speaking in an interview with James Lynch, Blachowicz previewed the fight against Ankalaev, who's 18-1 as a professional mixed martial artist:
"After fight against me, you're going to be 18-2. But I have to be focused because he's a very tough, very good opponent. He knows how to knock people out, good wrestling, good ground control. It's a good matchup for me. We know his weakness, his best weapons. so we're going to be ready."
Watch the clip below: