Sports
Jets starting QB this week: Who will start vs. Bears on Sunday?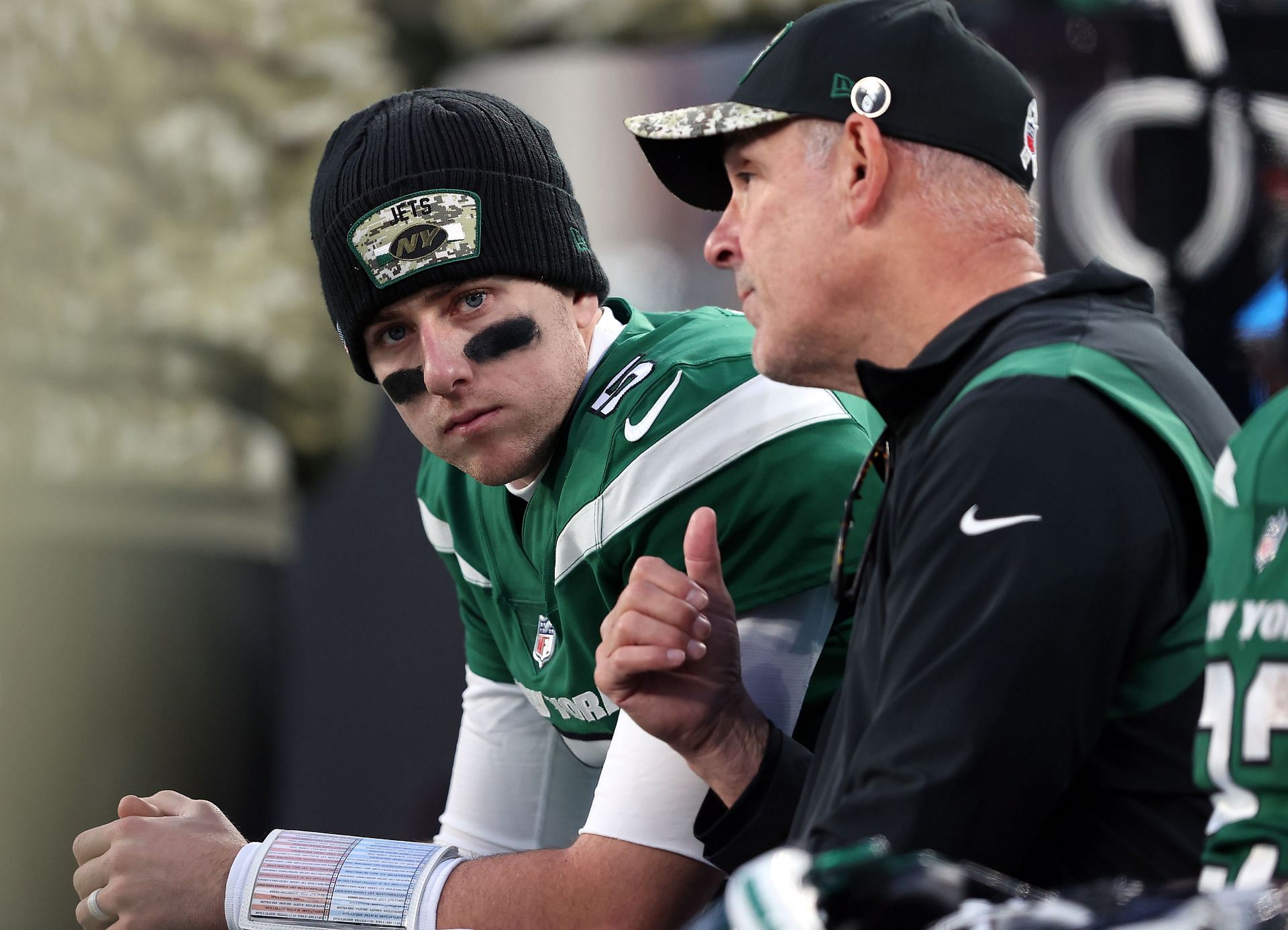 The New York Jets are enjoying a terrific season under second-year head coach Robert Saleh. They are 6-4 and in the hunt for a playoff spot. A postseason appearance would be a huge step forward for the Jets as it would be their first since the 2011 season. Their 11-season playoff appearance drought is the longest active streak in the NFL, five more than the Denver Broncos, who haven't made it to the postseason since the 2016 season.
Despite their stable campaign, the Jets announced that quarterback Zach Wilson, who has started five out of the team's ten games this season, will be relegated to the bench. The decision came following the Jets' gut-wrenching 10-3 loss to the New England Patriots.
Wilson came under scrutiny for refusing to take responsibility for the loss in the postgame press conference:
Jets' starting QB vs. Bears in Week 12: Mike White gets the nod
The New York Jets have decided to start Mike White against the Bears on Sunday. The quarterback played four games last season for the Jets and threw for 953 yards and five touchdowns. He also tossed eight interceptions. With White under center, the Jets pulled off an upset win over the AFC champions Cincinnati Bengals in 2021. In that game against the Bengals, White threw for a career-high 405 yards and three touchdowns as the Jets won 34-31.
The Jets' decision to start White comes as a surprise, considering they opted to field veteran quarterback Joe Flacco for the first three games of the season. In his three starts, Flacco threw for 901 yards and five touchdowns. He also tossed three interceptions. The Jets' decision to bench Wilson and start White has surprised many.
The Jets aren't the only ones who will be without their starting quarterback on the field. The Chicago Bears will also be without Justin Fields, who is out for Sunday's game at MetLife Stadium due to a separated shoulder. Nathan Peterman will start the game for the Bears.
A game that was expected to pit two of the game's brightest young quarterbacks will now be played by Nathan Peterman and Mike White. It's not the most exciting matchup, but both teams will fancy their chances of winning on Sunday.