Sports
Joe Rogan didn't lie, Conor McGregor was cheating against Khabib Nurmagomedov: Ali Abdelaziz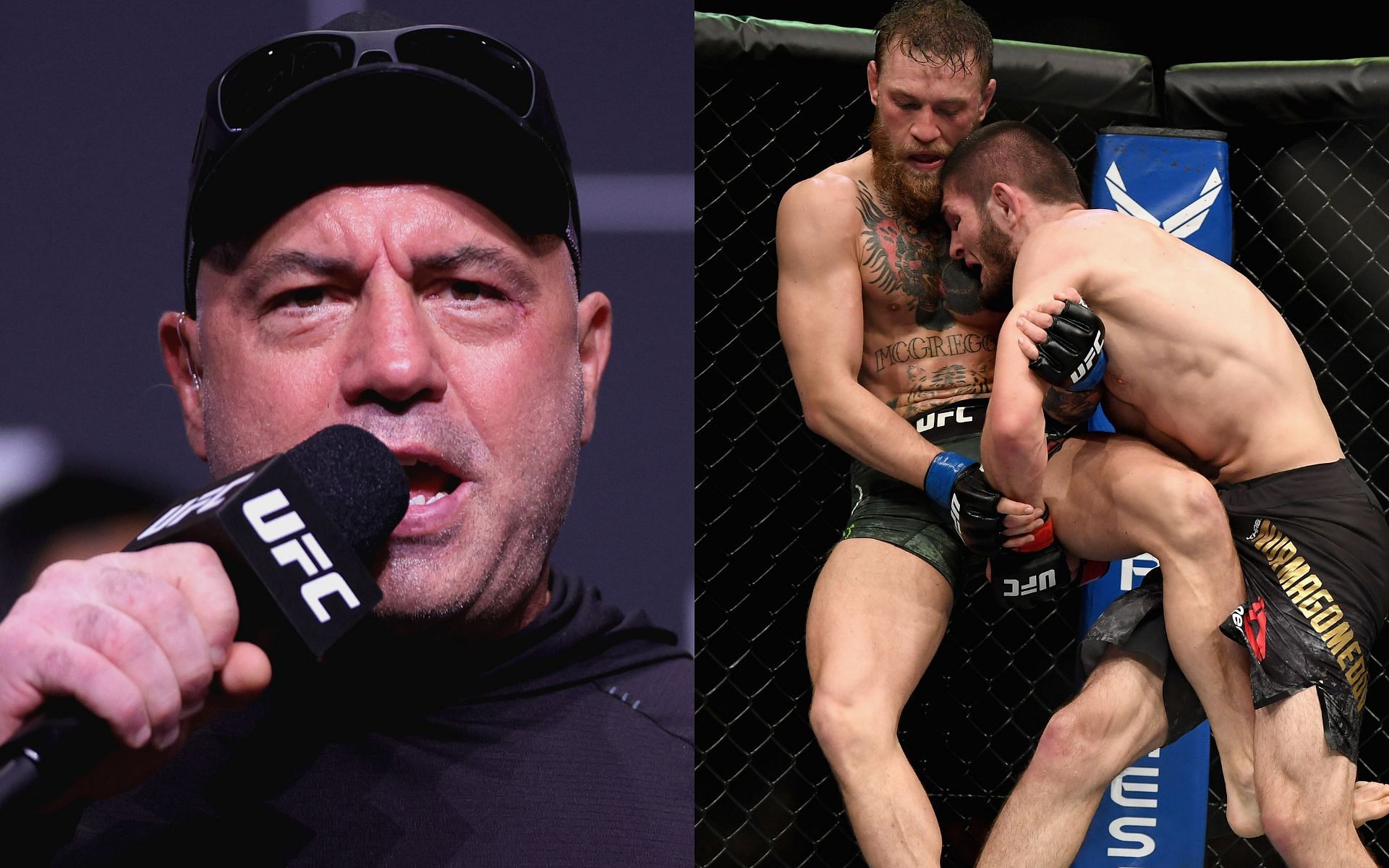 Dominance MMA Management CEO Ali Abdelaziz has taken aim at Conor McGregor and accused the Irishman of cheating during his UFC 229 main event against Khabib Nurmagomedov.
Abdelaziz responded to a post from McGregor on Twitter, which featured an audio note addressed to Joe Rogan. In the clip, the 'Notorious' megastar mimicked Rogan's commentary of one moment in the fight, which saw the 34-year-old illegally knee Nurmagomedov.
McGregor disagreed with the 55-year-old's commentary from four years ago, saying:
"'That was an illegal knee on the head of a grounded opponent.' Shut up Joe, you little fool. What are you talking about, 'Smash this and smash that?' I was smashing my knee into his f***ing eye socket, yeah? 'That's a knee to a grounded opponent, call the cops.'"
Ali Abdelaziz, who is Khabib Nurmagomedov's manager, believes Conor McGregor cheated multiple times throughout the fight. The 45-year-old accused the Irishman of grabbing gloves, as well as utilizing the illegal knee strike:
"Joe didn't lie you was cheating the whole fight grabbing the shirt [shorts], grabbing the gloves, knee from the bottom and you still get your a*s whooped stop doing drugs."
McGregor went on to lose the bout in the fourth round after 'The Eagle' locked in a neck crank.
UFC 229 became infamous, however, for its aftermath. A brawl broke out between Conor McGregor and Khabib Nurmagomedov's camps, with both fighters suspended following the event.
---
Rafael dos Anjos calls out Conor McGregor
Former lightweight champion Rafael dos Anjos has called for a fight against Conor McGregor following his victory at UFC Orlando this past weekend.
The Brazilian was originally meant to face the 'Notorious' star in 2016, but an injury meant Nate Diaz took the fight against the Irishman on short notice, starting their rivalry.
During his octagon interview following his return to welterweight, the 38-year-old expressed interest in finally facing the former champ-champ, whilst also seemingly accusing him of taking steroids:
"Look at my resume. I fought everybody. I need to find somebody that I think I earned this fight…I will not ask UFC for extra crazy payday and I just want to have that fight. July works perfect for me. We'll see what happens."
'RDA' added during the post-fight press conference:
"He is out of USADA. Why he is out of the pool? So…his body looks so different. But I give him sometime to get clear."
Many in the MMA community have accused Conor McGregor of using steroids to aid his recovery. The Irishman suffered a freak leg break last year, but appears nearly back to full fitness. He has, however, caused controversy owing to his decision to leave USADA's testing pool.
Catch the interview here: