Sports
Jose Aldo reveals how a heartfelt message from Dana White saved his newborn son's life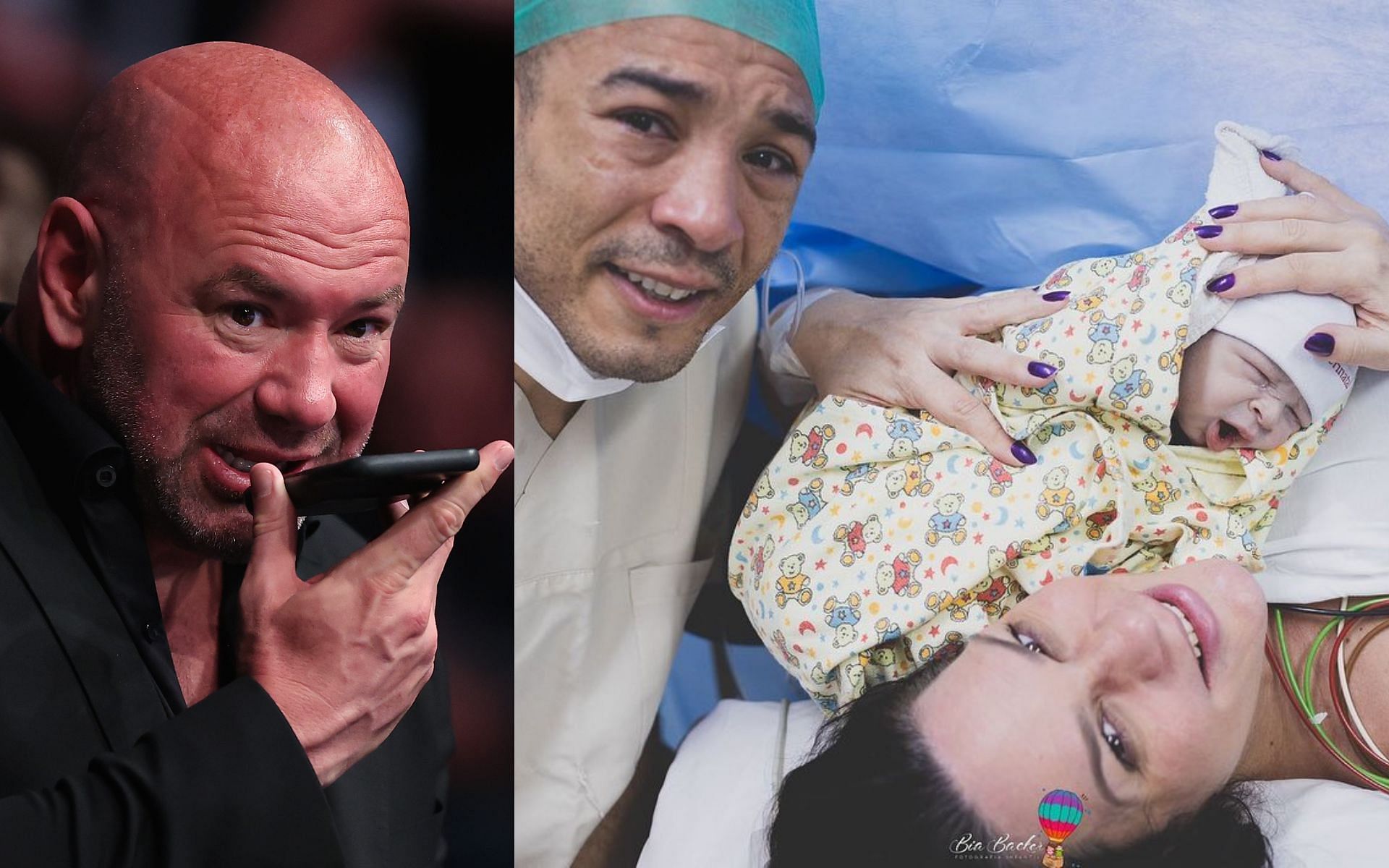 A text Dana White sent to Jose Aldo after the latter's retirement from mixed martial arts ended up saving the life of a newborn.
Speaking on this week's episode of MMA Fighting's Portuguese language podcast Trocação Franca (H/t MMA Fighting), the Brazilian MMA legend revealed that White wrote back with a heartfelt message after he informed the UFC president about his retirement:
"Dana wrote me back thanking me for everything, saying the UFC was always open for me, the [Performance Institute] and everything I needed. He has great affection for me and my family. He was always very close to us."
Aldo was so moved by the message that he showed it to his wife, Vivianne, who was pregnant at the time. White's words made her emotional and shot up her blood pressure, and upon visiting the hospital, she was diagnosed with preeclampsia.
Preeclampsia is a major underlying cause of neonatal deaths. It is a condition where the arteries carrying blood to the placenta get affected, resulting in the baby receiving inadequate oxygen supply.
Jose Aldo further disclosed that waiting even two more weeks could have put his son's life in danger:
"The actual birth was really crazy. It looked like everything would go wrong. He was born with a true knot [in his umbilical cord], and if we had waited two more weeks, I wouldn't be at home with little Aldo here… He was born with all odds against him, but thanks to Dana… God always puts good people in our lives to help us."
Aldo shared adorable pictures of his newborn son with his wife and daughter after he was born a healthy baby.
Among other well-wishers, his former rival Conor McGregor congratulated him under the post.
---
Jose Aldo will not fight MMA outside of the UFC
Jose Aldo announced his retirement from the sport last month with one bout remaining on his UFC contract. His final outing was against Merab Dvalishvili at UFC 278 that ended in him losing a decision as well as a final attempt at securing a title shot.
Aldo clearly has a strong sense of loyalty to the UFC and Dana White. The "King of Rio" made it clear on the podcast that he has no intentions of going against his former promotion and is grateful for what they made of him.
"I'll only fight [MMA] if it's in the UFC. If I decide to fight tomorrow, I'll talk to Dana and it will be in the UFC, but I won't fight anywhere else. They know that."
However, he also said that a return to MMA is highly unlikely. As for competing in any other form of combat such as boxing or jiu-jitsu, Jose Aldo is confident the UFC will allow him to fight once he shows them the offer.