Sports
Kawhi Leonard tells funny story of his biggest rookie mistake: "I bought donuts the day before and put them in the refrigerator"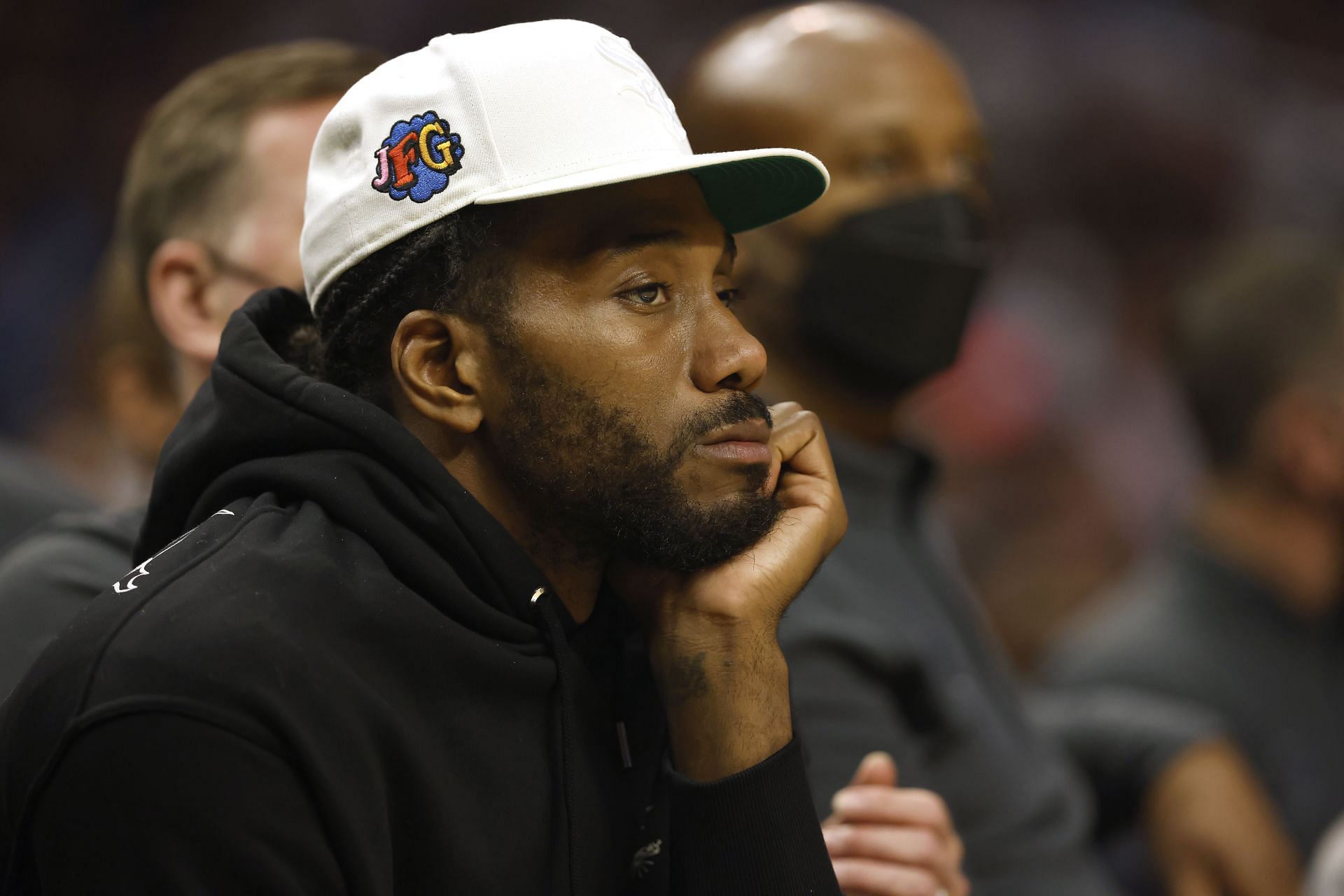 Kawhi Leonard is a self-proclaimed fun guy. The LA Clippers superstar might still be sidelined due to stiffness and swelling in his surgically-repaired knee, but he's got a hilarious story to tell.
In a video released by NBA Canada on Twitter, Leonard shared the biggest mistake he made as a rookie. The two-time champ revealed that he once put donuts in the refrigerator after forgetting his schedule. He found out the hard way that people can tell if donuts are fresh or not.
"I had a duty to bring donuts and I bought donuts the day before and put them in the refrigerator," Leonard said. "When I brought them to practice everybody knew they were a day old. So, if you bought a donut, don't put them in the refrigerator."
That's one riveting story and advice from the fun guy. Buying donuts has been a tradition for many rookies as part of the NBA's hazing culture. It's a harmless task unless the rookie makes a mistake and screws up the donuts.
Kawhi Leonard was drafted 15th overall by the Indiana Pacers in 2011. The San Antonio Spurs acquired him on draft night in exchange for George Hill. Leonard's rookie season must have been pretty wild considering the Spurs were full of veterans.
The 2011-12 Spurs roster had Tim Duncan, Tony Parker, Manu Ginobili, Boris Diaw, Danny Green, Stephen Jackson, Patty Mills and Tiago Splitter. Add in the fact that the Spurs coach is Gregg Popovich.
Leonard averaged 7.9 points, 5.1 rebounds, 1.1 assists and 1.5 steals as a rookie. He had his breakout campaign in 2014 when he helped the Spurs win the championship against LeBron James and the Miami Heat. He was named the NBA Finals MVP for his amazing defense on "The King."
---
LA Clippers being cautious with Kawhi Leonard
Kawhi Leonard has played in just two games this season. The LA Clippers are being cautious after Leonard's surgically-repaired knee suffered stiffness and swelling. Leonard played a total of 42 minutes this season, averaging 12.5 points, 6.5 rebounds, 2.0 assists and 1.5 steals.
ESPN's Ohm Youngmisuk reported that the Clippers want Leonard to be healthy for the postseason. The two-time NBA champ also avoided a serious setback in his recovery. The Clippers are hoping to win without Leonard just like they did last season.
Clippers coach Ty Lue told reporters that Leonard is frustrated that he continues to miss games. Lue explained that Leonard's knee is getting better in rehab and the frustration came from the length of his absence. Leonard missed all of last season while recovering from knee surgery.
"He's frustrated," Lue said. "He wants to be out on the floor. To then not be on the floor, then now he can't travel, he wants to travel but obviously, that's not the right thing to do right now. The stiffness and what he's going through, just frustrated putting in all the work the last 15 months."