Sports
Kevin Durant: Brooklyn Nets forward puts in 'huge' performance against the Magic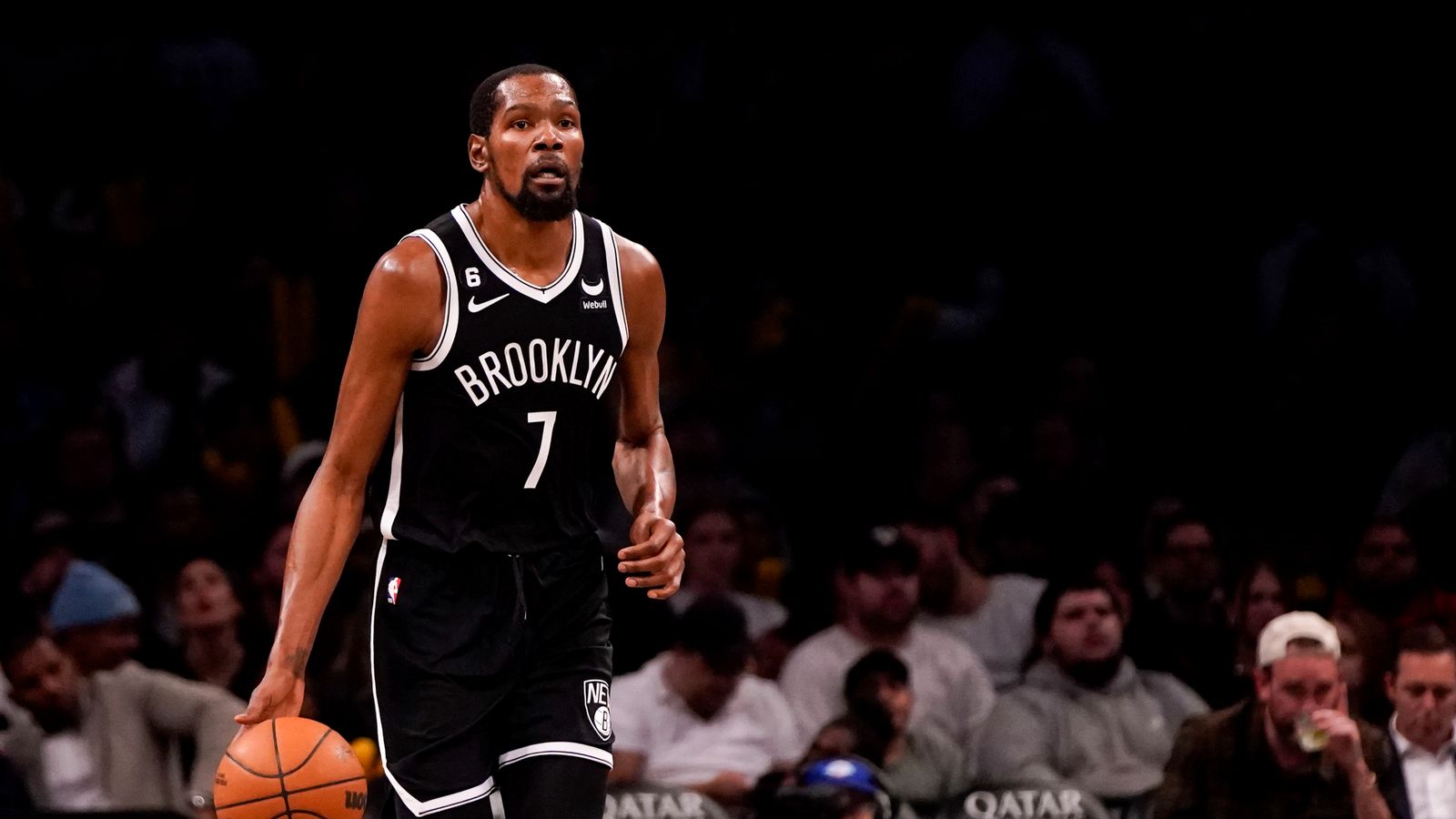 Brooklyn Nets head coach Jacque Vaughn hailed Kevin Durant's season-high 45-point performance in the 109-102 victory over the Orlando Magic as "huge".
The forward carried his team on Monday night, scoring 19 of 24 from the field, seven rebounds and five assists – all of which did not go unnoticed.
"He just keeps going," Vaughn said. "At this stage of his career, I mean the minutes he played, what he did last night to lead us into a win is huge. I think it shows the preparation that he puts into his body, what he feels about the game. He approaches it like we have to win this game."
Nets shooting guard Kyrie Irving had similar thoughts to his coach: "(Kevin's) bailed us out a lot of times on possession, when he's got it going like…we want to let him work".
Highlights of the Orlando Magic against the Brooklyn Nets in Week 7 of the NBA season

Durant himself puts it down to mentality, stating "if my mind is in the right place coming into the game, I feel like that's when I have solid games".
Durant's numbers against the Magic came only one night after scoring 31 points on a 12-for-20 against the Portland Trailblazers. The Nets will hope that their star play can extend that good form when they face the Magic again in two days' time.
Kevin Durant poured in 45 points as the Brooklyn Nets defeated the Orlando Magic 109-102.

More misery for Magic
Their opponents may not be so keen. Indeed, the Magic's defensive frailties have been easy to exploit this season. Just two nights ago, they lost to a Philadelphia team that was playing without Joel Embiid, James Harden and Tyrese Maxey.

Live NBA Basketball



Saturday 3rd December 12:30am

Even without the 76ers' star quartet, the Magic were still being cut open, beaten to the paint, and in alarming frequency, turning over possession and squandering points all too easily,
Though they have been able to respond in attack when needed through Franz Wagner, who chipped in 21 for the Magic, and Bol Bol, Steve Clifford's team have been unable to outscore opposing teams – especially with their number one draft pick, Paulo Banchero, still recovering from a left ankle injury.
"It's tough playing against a team, a player like that" Wagner commented on his side's form "it does make you a better player, but it's tough".
With Banchero's return being closely monitored, the Magic may be forced to look to their bench and rest key players in an attempt to bring about more positive results.
File source