Sports
"Last night he looked rusty, rustier than I expected" – NBA analyst criticizes Kawhi Leonard's sluggish comeback game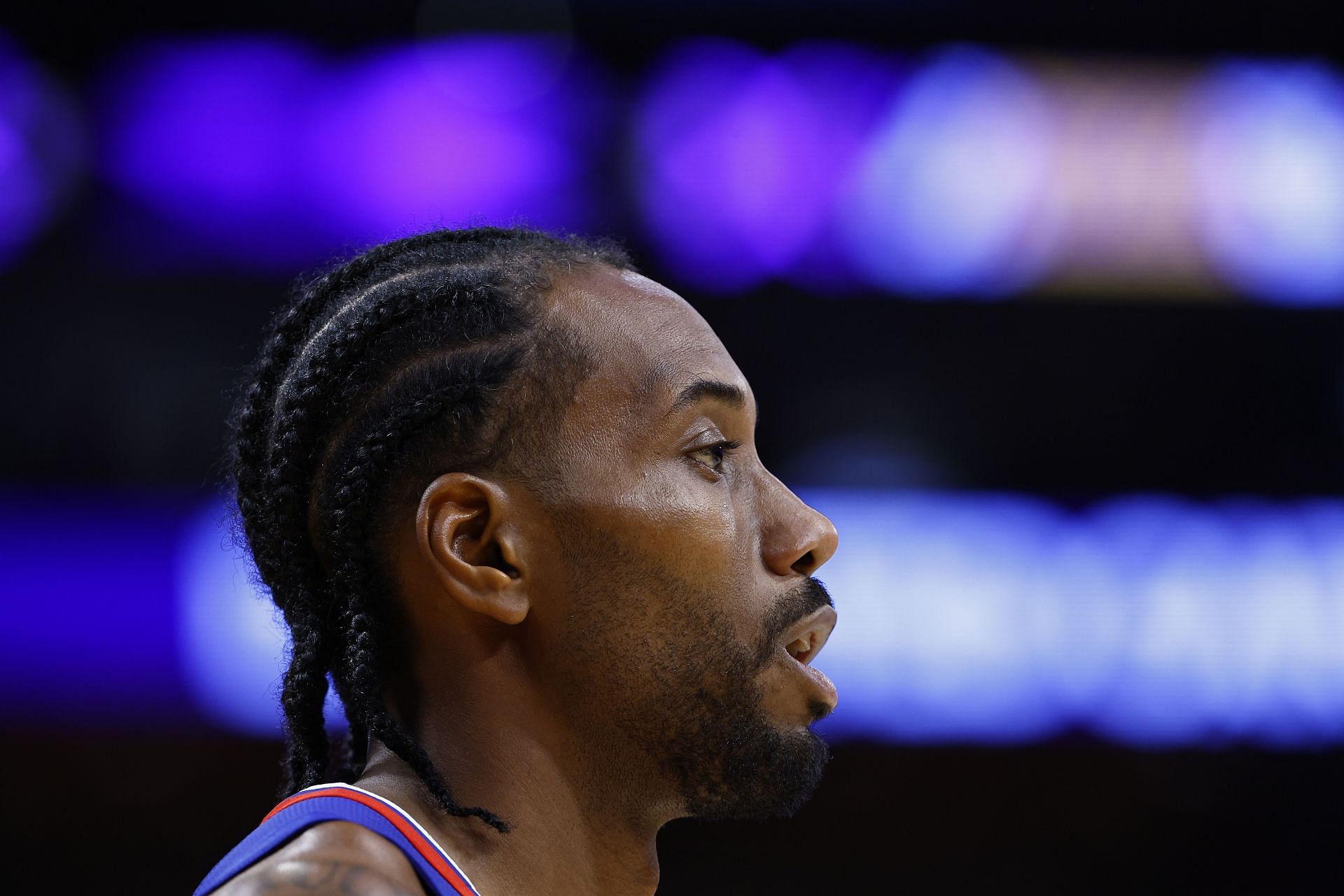 Kawhi Leonard finally made his return to the LA Clippers' lineup on Thursday night against the Detroit Pistons and helped his team get a 96-91 win. However, some NBA experts aren't satisfied with Leonard's recent outing.
Clippers fans were excited to see their franchise superstar back in action after missing 12 straight games. It hasn't been an easy road back for the Los Angeles franchise and Leonard. In Thursday night's win, the two-way forward had only six points on 2-for-8 shooting in a season-high 24 minutes.
ESPN's Zach Lowe expressed his dissatisfaction with Leonard's quiet performance.
"I thought last night he looked rusty, rustier than I expected. A little bit worse frankly than he looked in the first two games he played this season and a little tentative," Lowe said. "He was deferential to other teammates, and maybe that's fine. It's his first game back in a while. Maybe it's a two-year process.
"Last night fell a little short of my expectations in hopes for him."
Out of all the starters, Leonard was the only one who played less than 30 minutes. But even though he only had six points, he was plus-26 on the floor.
Luckily for Leonard and the Clippers (9-7), Reggie Jackson bailed them out with a 23-point performance. Paul George also had difficulty as he only had 16 points, nine rebounds and three assists.
Also read: Kawhi Leonard injury update: What was the injury that kept him out for nearly a month before returning against Detroit Pistons?
---
Can Kawhi Leonard stay healthy this season?
Kawhi Leonard's game has little to no flaws. His ability to be a reliable two-way star has made him one of the best players in the NBA today. However, the only thing that has kept Leonard from making an impact on the court is his health. Since getting injured back with the San Antonio Spurs, he hasn't been able to stay healthy.
The Clippers have been counting on Leonard's consistent production since he signed with the team in the summer of 2019. He has been able to stay healthy in his first two seasons with Los Angeles, which was a turning point for the team.
Since getting his ACL torn, however, Leonard has been on the sidelines for a significant amount of time. He missed all of last season rehabbing his knee, which was understandable. But what's mind-boggling is him missing more than 10 games already earlier this season.
Leonard's health is affecting his play on the court and is making it more difficult for the Clippers to assert themselves as the dominant team in the West.
Also read: "Kawhi sat out all of last year hoping to come back his old self this year" – Former NBA champion discusses importance of Kawhi Leonard for Clippers
Learn how to make a $1000 risk-free NBA bet here
Edited by Joseph Schiefelbein