Sports
Liverpool not for sale but investment process ongoing says owner John Henry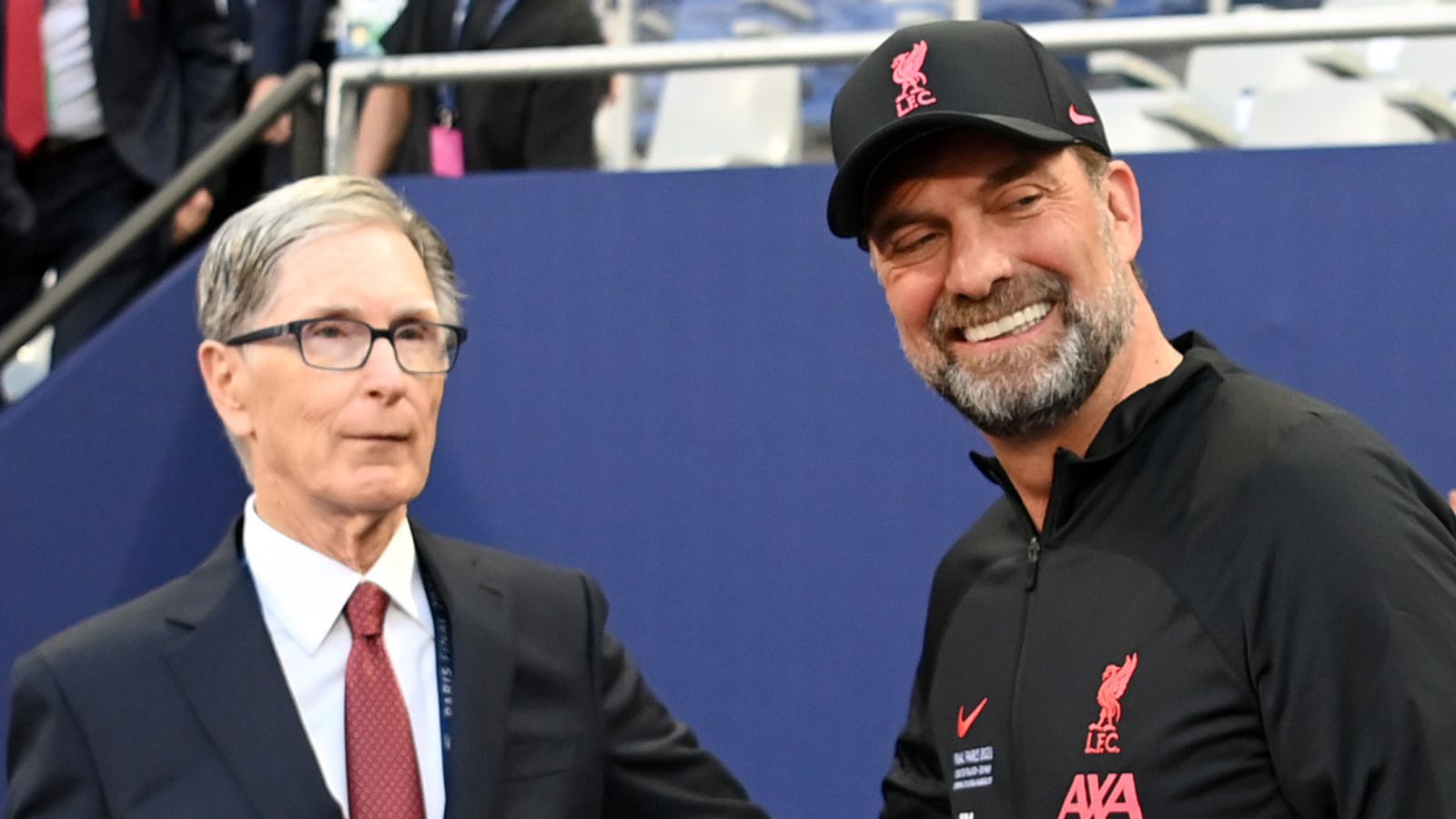 Liverpool owner John Henry insists the Premier League club is not for sale but says talks are ongoing about external investment.
Fenway Sports Group, of which Henry is the founder and principal owner, said they were interested in investment in November following a report which claimed they were inviting offers to buy the club.
But rumours have persisted that there was an openness to a full takeover with reported interest from the Middle East and Henry has now clarified his intention to keep hold of Liverpool, which FSG have owned since a £300m purchase in 2010.
Speaking to the Boston Sports Journal, Henry said: "Yes. I know there has been a lot of conversation and quotes about LFC (Liverpool Football Club), but I keep to the facts: we merely formalized an ongoing process.
"Will we be in England forever? No. Are we selling LFC? No. Are talking with investors about LFC? Yes. Will something happen there? I believe so, but it won't be a sale. Have we sold anything in the past 20+ years?"
Sky Sports' Jamie Carragher says Liverpool need external investment

Sky Sports News has contacted Liverpool for comment.
Liverpool's owners, FSG, have received outside investment before, agreeing to sell a stake in the company in 2021 to private investment firm RedBird Capital Partners for a reported £533m.
Under FSG's ownership, Liverpool have won the Premier League, the Champions League, the FA Cup and the Carabao Cup twice. The club have also won the FIFA Club World Cup, UEFA Super Cup and the Community Shield in that time.
FSG also owns Major League Baseball's Boston Red Sox and the National Hockey League's Pittsburgh Penguins.
What's going on at Liverpool?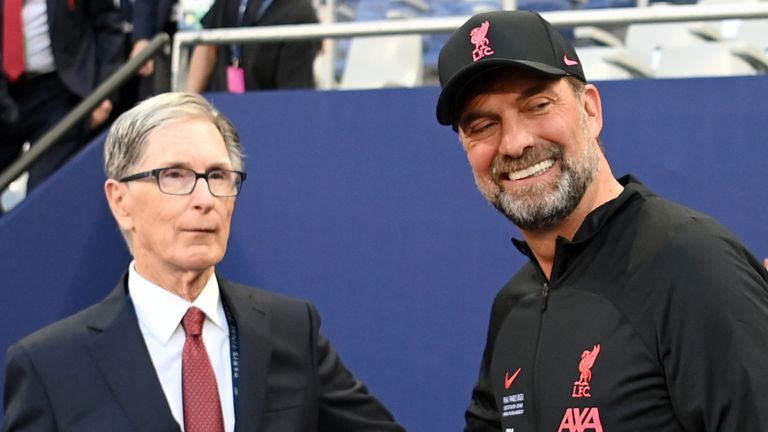 Sky Sports News' chief reporter Kaveh Solhekol:
"Either Liverpool were never for sale or the owners have tested the water and the offers they have had for the club in their eyes haven't been good enough for them to be tempted to sell.
"What's undeniable is that a few months ago they were talking to some US investment banks, who've been out there seeing if there are people that want to invest in Liverpool and potentially buy Liverpool.
"I think at the moment John Henry and FSG think they do not need to sell Liverpool because – I know some fans may not think so – but it is a really well run club, the net debt is only around £100m.
"What they need, though, is a bit more firepower in the transfer market. If you look at the net spend of clubs in the transfer market over the last five seasons I think Liverpool are 10th. They've been outspent by clubs like Aston Villa, Wolves and Newcastle.
"I think Jurgen Klopp would like some more backing in the transfer market and if FSG were able to sell a stake in Liverpool maybe it would make sense to make some of those funds available to Jurgen Klopp in the summer."
What did FSG say about investment in November?
FSG came out with a statement in November in response to reports that they had enlisted the help of Goldman Sachs and Morgan Stanley to sound out potential buyers over a sale.
Chelsea had just been sold to an investment group led by Todd Boehly for £4.25bn and reports were emerging that the Glazers could be open to investment in, or the sale of, Manchester United.
"There have been a number of recent changes of ownership and rumours of changes in ownership at EPL clubs and inevitably we are asked regularly about Fenway Sports Group's ownership in Liverpool," a statement read.
"FSG has frequently received expressions of interest from third parties seeking to become shareholders in Liverpool. FSG has said before that under the right terms and conditions we would consider new shareholders if it was in the best interests of Liverpool as a club.
"FSG remains fully committed to the success of Liverpool, both on and off the pitch."
What has Klopp said about investment?
Liverpool manager Jurgen Klopp welcomed the news that FSG were looking for investors in November and praised the owners for the working relationship they have cultivated since he arrived at the club in 2015.
"Everyone said he [Henry] wants to sell the club, what I read is we're looking for investors. That makes sense, I like that!" said Klopp.
"For me, it means nothing. Whatever happens – I really like how I work together with our owners – but if that would change, I'm committed to the club.
"As far as I know, we're looking for investors and I thought that makes sense. For me, while this process is happening, it's important that we just keep going and planning.
"These things take time and I'm not an expert on this but whenever it will happen and someone comes in or whatever, things can happen a lot of things in that time. Not just football time, in between as well.
"In the moment, nothing has happened. It's just news, nobody got a heart attack when we saw it. We knew. It's a decision, that's fine. We work together really well with FSG. It's a good relationship, nothing will change [on that front]."
File source