Sports
"Make 500 runs and then bowl out the opposition twice" – Shoaib Malik narrates funny anecdote from Pakistan's A tour of England in 1997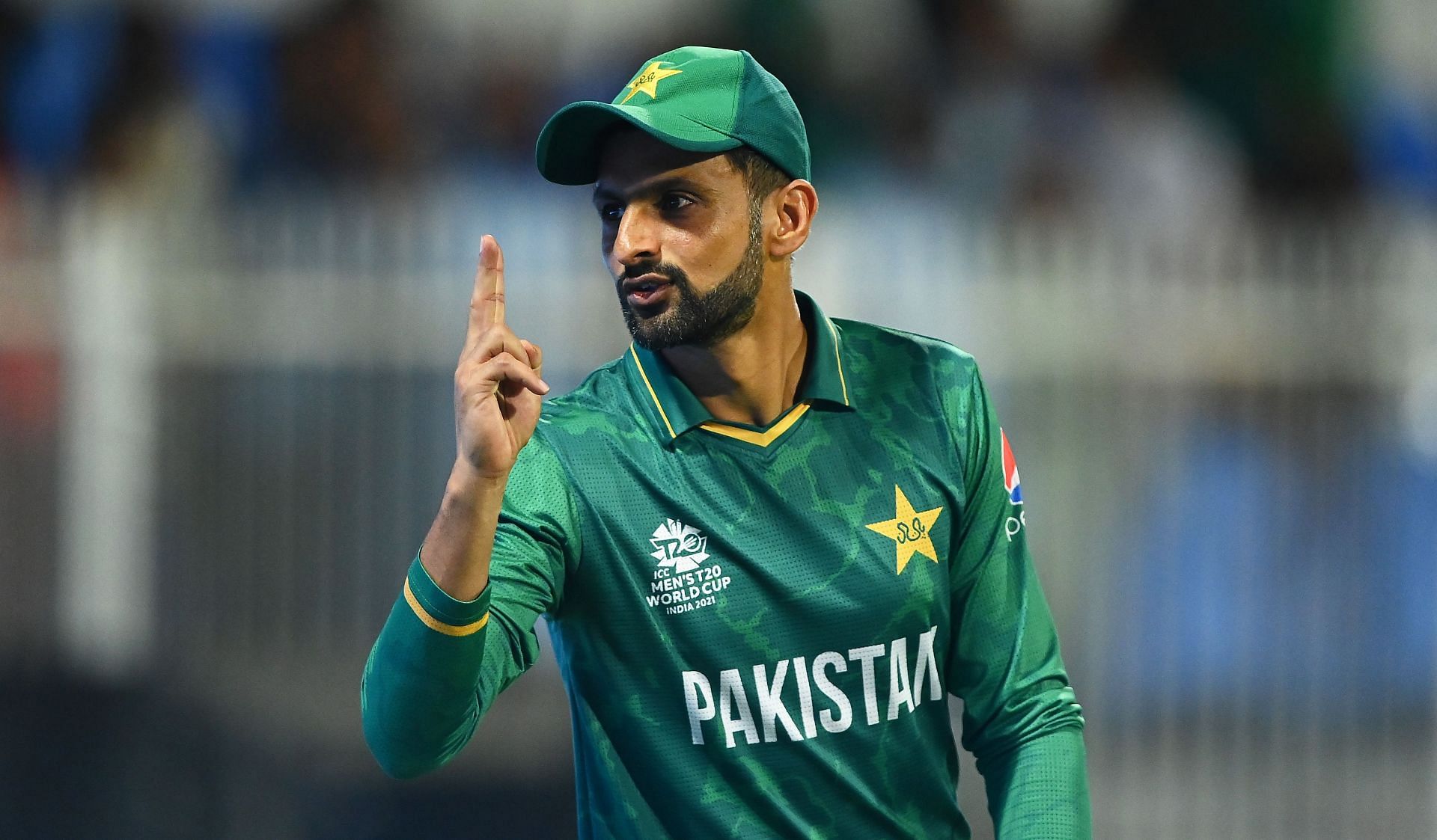 Pakistan all-rounder Shoaib Malik has narrated a funny incident from the team's A tour of England in 1997. He recalled that the team struggled with the bat right through the tour, even as the manager urged them to score 500 runs and then bowl out the opposition in both innings!
Malik, who made his first-class debut in the 1997-98 season, is yet to announce his retirement from international cricket. There were calls from some quarters in Pakistan for the 40-year-old to be recalled for the ongoing T20 World Cup in Australia. However, the national selectors and management were not in favor of the move.
Malik is currently working as an expert on a cricket channel for the T20 World Cup. During a discussion on A Sports, he recalled a light-hearted incident that took place during Pakistan's A tour of England in 1997. He revealed:
"We were touring England with the A team in 1997. The plan that was discussed during the tour was to score 500 runs and then bowl out the opposition twice. But it was we who used to get bundled out (laughs). All the earlier matches were against counties and the last one was versus an A team that was picked by selecting the best county players.
Continuing the story, Malik added:
"So, we would be given follow-on almost every time and we used to get bowled out in the second innings as well. Still, our manager came up with a plan and said, make 500 runs and then bowl out the opposition twice. One of the players from the team got up and replied, instead of 500, we should target 700! (Malik and other members of the panel, Wasim Akram and Waqar Younis, burst out laughing)."
Malik has represented Pakistan in 35 Tests, 287 ODIs and 124 T20Is. He last turned out for the country during a T20I in November 2021.
---
"He has to tweak his way of batting" – Shoaib Malik on Babar Azam
In an earlier discussion on the same channel, the all-rounder shared his thoughts on Pakistan skipper Babar Azam's struggles with the bat. Stating that the opening batter needs to make some adjustments to deal with Australian conditions, he opined:
"I would say he has to tweak his way of batting. In the subcontinent, when both your feet are planted down, you can still play and manage. But in Australia, you need to be more decisive with the front or back foot. How and when you transfer weight is also important.
If you have come out on the front foot and it's a short of length ball, it becomes to difficult to deal in Australian conditions. The back leg becomes key, the weight has to go back a bit. The back leg needs to move a touch. He has to make that adjustment," Malik explained.
Babar has had a horror T20 World Cup with the willow, registering scores of 0, 4 and 4 in Pakistan's three matches so far.
Edited by Renin Wilben Albert