Sports
Man Utd will receive more than five bids for the club on Wednesday as Sir Jim Ratcliffe vows not to pay 'stupid' price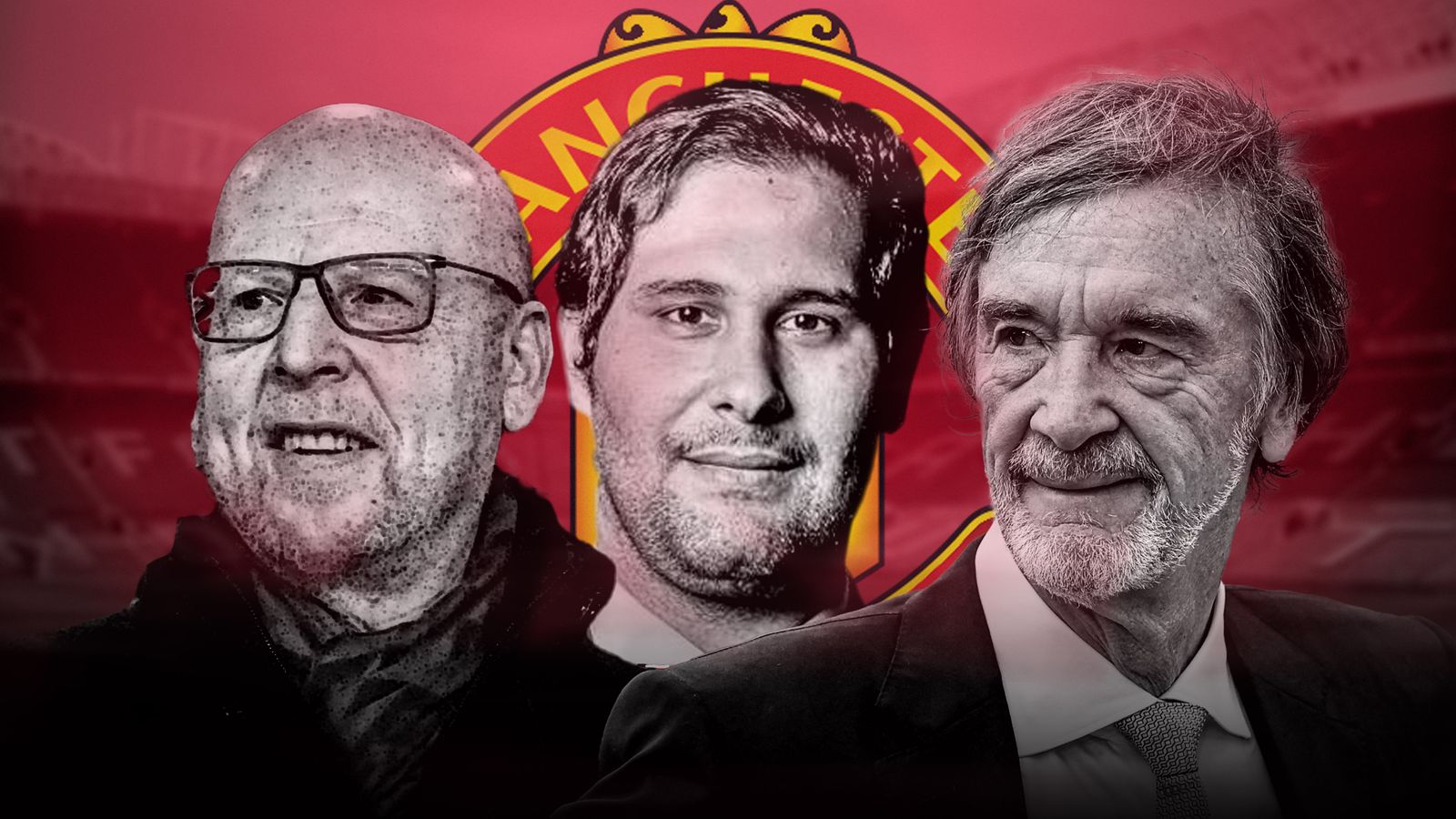 More than five bids will be made for Manchester United before Wednesday evening's deadline for second offers – and there could be as many as eight.
The Glazer family will definitely sell the club but only for the right price. If their asking price – believed to be £6bn – is not met, they will raise capital to invest in the club and pay down debt.
Based on the level of first-round bids, there are no favourites at the moment although one could emerge after Wednesday's deadline.
It should not be discounted that the Glazers will keep control of United by agreeing a minority deal, with the team's performances improving dramatically and a new strategy now in place.
Selling United will not be an easy decision for them to make as the club is rarely available to buy and it's unlikely to come on the market for at least another 20 years.
Sky Sports chief reporter Kaveh Solhekol revealed sources from the United States have said Sheikh Jassim and his team have been working hard over the weekend to put together a second bid which will be made on Wednesday

The visit of Sheikh Sheikh Jassim Bin Hamad Al Thani's delegation and Sir Jim Ratcliffe last Thursday and Friday respectively grabbed the headlines but several other interested parties have visited the club during the past two weeks – and more bidders are also likely to visit next week.
Ratcliffe won't pay 'stupid' price for Man Utd
Sir Jim Ratcliffe says he will not pay a "stupid" price for Manchester United.
The INEOS chief executive and his team spent six hours at Old Trafford and Carrington last week with meetings finishing at about 4pm.
In an interview with the Wall Street Journal, the 70-year-old said: "How do you decide the price of a painting? How do you decide the price of a house? It's not related to how much it cost to build or how much it cost to paint.
"What you don't want to do is pay stupid prices for things because then you regret it subsequently."
Sir Jim Ratcliffe arrives at Old Trafford on Friday as talks continue about a potential takeover of Manchester United

However, Ratcliffe, who already owns French club Nice, said his interest in United would be "purely in winning things", calling the club a "community asset".
Ratcliffe, 70, was photographed outside Old Trafford after meeting club executives – unlike Sheikh Jassim, who did not visit Manchester personally the previous day.
But sources in the US say talks last Thursday in Manchester between Sheikh Jassim's Qatari delegation and United executives were positive.
His advisers are now working on putting together a new bid which is expected to be submitted by close of business on Wednesday.
It was previously understood the Qatari bidders were determined not to pay over the odds for the club, but that stance has softened in recent days coinciding with a delegation's visit to Old Trafford.
A Qatari delegation travelled to Manchester from London by train and received a warm welcome. Talks were held across 10 hours – a lot longer than expected.
Sheikh Jassim and members of his team had been to Old Trafford as fans before, and the focus of this visit was to get a perspective on what they could do with their capital investment regarding infrastructure, youth development and the women's team.
File source