Sports
"Manchester United are coming up from nowhere" – Former Premier League striker backs Erik ten Hag to beat Mikel Arteta's Arsenal to second place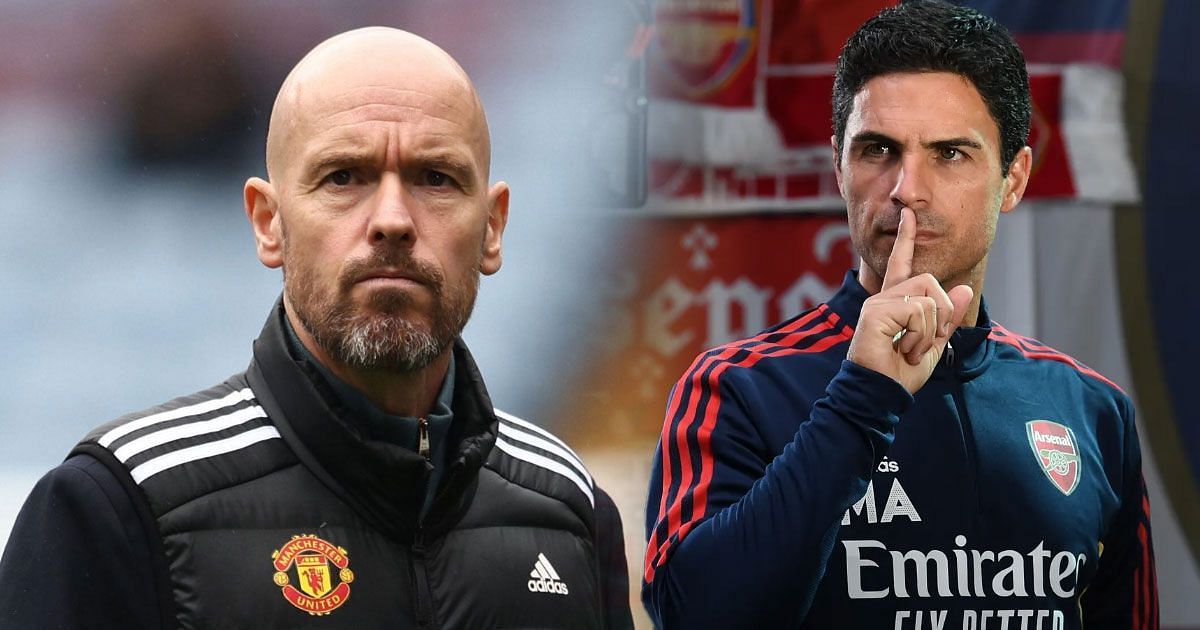 Former Chelsea striker Charlton Cole believes Manchester United will finish second in the Premier League table this season above Arsenal.
Both sides have been in terrific form this season. The Gunners currently occupy the second position and are five points above the Red Devils with a game in hand.
They are level on points with leaders Manchester City with a game in hand but many, including Cole, believe that City will lift the title.
When asked on talkSPORT, if Arsenal will finish second, Cole praised United's form and said:
"Man United are coming up from nowehere."
When asked who he would back to finish second between Manchester United manager Erik ten Hag and Arsenal manager Mikel Arteta, Cole said:
"Ten Hag."
Explaining further, Cole said:
"I watched Man United the other night, obviously against Barcelona. Listen, I know it's not the Barcelona of old but they've still gone there and put up a great fight. They didn't do nothing to their credibility out there. Actually, they enforced it and said 'Yeah, we're part of this, we're back!' you know."
He added:
"I just think they've got momentum. Arsenal don't have momentum at the moment. If they get a win out of Aston Villa, then they might get back on the horse. If they don't, then I doubt it."
The Gunners are winless in their previous four games across competitions. Manchester United, meanwhile, are unbeaten in their previous seven games across competitions.
---
Pundit believes Manchester United are in Premier League title race with Arsenal and Manchester City
Former Aston Villa striker Darren Bent has claimed that Erik ten Hag's transformation at Manchester United has put them in the Premier League title race.
Speaking to talkSPORT, he said:
"I really like Ten Hag and I've said it before, he's what worries me in terms of the top of the table. Manchester United, are they in the title race? I believe they are. They're only five points behind so I think they're in it. He's what worries me. The way he talks and how clever he is and what he's done in such a short space of time, it's slightly concerning."
He added:
"What he's done and the mindset he's changed, what he's done for Marcus Rashford, the way the team looks now, getting different players to play really well. Varane before Ten Hag got there had all his injuries, now he seems like he's fit most of the time. What he's doing and creating is concerning."
Arsenal will next face Aston Villa away on February 18 while United will host Leicester City the following day.
Paul Merson predicts the result of Newcastle vs Liverpool and other PL GW 24 fixtures! Click here
Edited by Siddharth Dhananjay