Sports
Mauricio Pochettino appointed Chelsea head coach: Why former Tottenham boss is right for Blues
[ad_1]
Chelsea have spent £600m on players and need a manager who can properly mine that investment. It is why Mauricio Pochettino has been appointed.
The memory remains so vivid, that Adam Lallana can recall every detail. The midfielder described it as "an awakening" when Pochettino first walked into Southampton's dressing room in January 2013 to give his introductory address ahead of a training session.
The Argentine had only undertaken a two-hour English lesson booked by his wife at that point, but possessed a magnetic pull. "He was sharp," Lallana noted. "He looked the part, he spoke with passion despite the language barrier.
"There was so much energy in the room and an immediate connection. The lads were all buzzing to play for him – and were desperate to know what fragrance he used!"
Pochettino has a habit of not just making a strong first impression on his players as a manager, but a lasting one.
At Espanyol, a club he saved from relegation against all logic, Philippe Coutinho was transformed from an Inter Milan castaway to a stunning playmaker who would directly and indirectly contribute to Liverpool's golden period under Jurgen Klopp.
"Mauricio gave me a lot of confidence," the Brazilian would say. "He helped me believe in myself and become the player I am."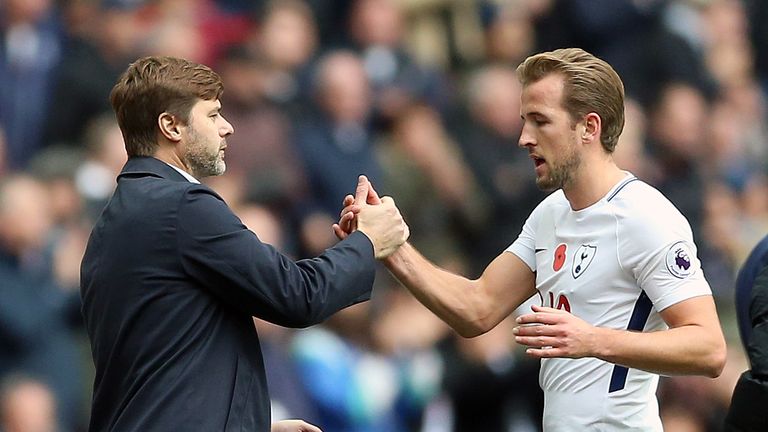 Over at Tottenham, Pochettino's influence on Harry Kane – their fourth-choice striker when he arrived – is well documented. He convinced Spurs to stick with Heung-Min Son when the club wanted to twist, and his rebuilding of Ryan Mason – the player plus person – went above and beyond.
Even in the grandiose Paris Saint-Germain show, where egos run amok, Pochettino was able to solidly steer the dressing room. There were no major public fall-outs during his spell, unlike the spats that coloured the periods before and after.
Pochettino is a players' manager; disarming then developing them. He offers a journey to buy into, a subscription to the collective good.
"I look in people's eyes and it becomes easy to connect," he told this writer. "I believe people can perceive what you are about and that first impressions are big – you need to be strong and honest and people will relate to that. Players need to feel how you work and trust in you."
Chelsea knew all this about Pochettino. Twice under Roman Abramovich via Marina Granovskaia, who held him in the highest esteem, they attempted to appoint the 51-year-old at Stamford Bridge. Now they have finally landed their man.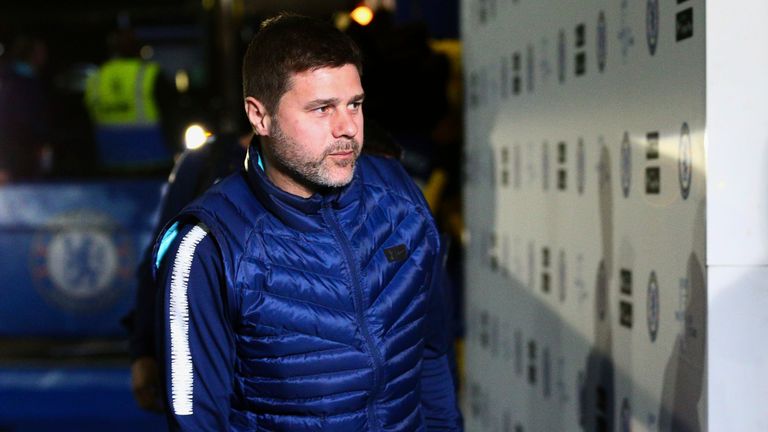 But there is no greater need for his skillset at the club than right now. Chelsea have pumped £600m into a seriously bloated squad and need a figure who can unlock their investment.
There is an abundance of talent but the group is low on confidence and without direction. They are primed for Pochettino's energy, philosophy and brand of belief that former Southampton defender Dejan Lovren once likened to "becoming a superhero".
Chelsea's recruitment staff know Pochettino will work with the tools at his disposal instead of pointing to transfers. This is a man who performed miracles at Tottenham with little-to-no net spend, going two successive windows without making a signing – an anomaly in the Premier League.
The squad is overflowing with intelligent players that will ace Pochettino's demands for a high press, quick offensive transitions, overloads and building from the back.
Nemanja Matic has backed Pochettino to be a success at Chelsea, and reflects on the experience of working under Jose Mourinho at Roma

There is also enough versatility to adapt an approach to a compact, organised shape in a mid-block. The attacks from Pochettino's teams have tended to largely engage the full-backs, an area Chelsea are particularly stocked in.
The list of players who stand to benefit from his appointment – Mykhailo Mudryk screams out – is lengthy. But Pochettino will also be ruthless in trimming down a ballooned squad and cutting out those not capable of meeting standards or his tactical demands.
He is also exceptional at managing relationships with the powers that be. Despite desperately pushing Tottenham chairman Daniel Levy for a refresh of the squad in the years prior to his 2019 sacking, Pochettino has never once been publicly critical of him.
They remain on good terms, which is the case too with PSG's hierarchy. Given the hands-on nature of co-owners Todd Boehly and Behdad Eghbali at Chelsea, this seems an instructive point.
Pochettino has always performed beyond expectation, with the exception of France's giants. He is in great company in that regard, with Carlo Ancelotti, Unai Emery and Thomas Tuchel proving PSG itself is the problem, not the person in the dugout.
Chelsea's Thiago Silva says the players must take responsibility for the team's form this season, and the blame should not solely be on the managers

Pochettino saved Espanyol from the drop, defying convention after becoming their third throw of the dice in 2008-09. He guided them to victory over Pep Guardiola's Barcelona in a Copa del Rey quarter-final and took them to an unthinkable eighth-placed finish.
Southampton were brave under his watch, winning against Manchester City, Liverpool (twice) and Chelsea, as well as draws with Arsenal, Manchester United (twice) and City. He delivered the club's best Premier League points total at the time in 2013-14 and secured them a hefty profit on player sales.
Pochettino moulded Tottenham in front of our eyes, turning them from a laughing stock to Champions League regulars – finalists in 2019 – and domestic contenders despite having the lowest budget of the 'Big Six' and being trampled in the market by them.
Spurs have nosedived drastically since his departure, with the fanbase joining players and staff in wishing they were close to unveiling him again.
It is instead Chelsea who have that honour. The club sacked their Champions League-winning manager in Tuchel, and within seven months were getting shot of his replacement who they swore was part of a long-term process.
Graham Potter was saddled with players he did not need in a recruitment strategy that undercut his coaching approach. Enter Frank Lampard, an interim move that spoke to sentiment rather than smarts. His record read played 11, lost eight, conceded 21, won one.
Pochettino makes incredible sense for Chelsea. It is up to the club to prove they are a logical destination for an elite manager.
[ad_2]
File source