Sports
Michael Chandler explains the reason for his wild fight style in the octagon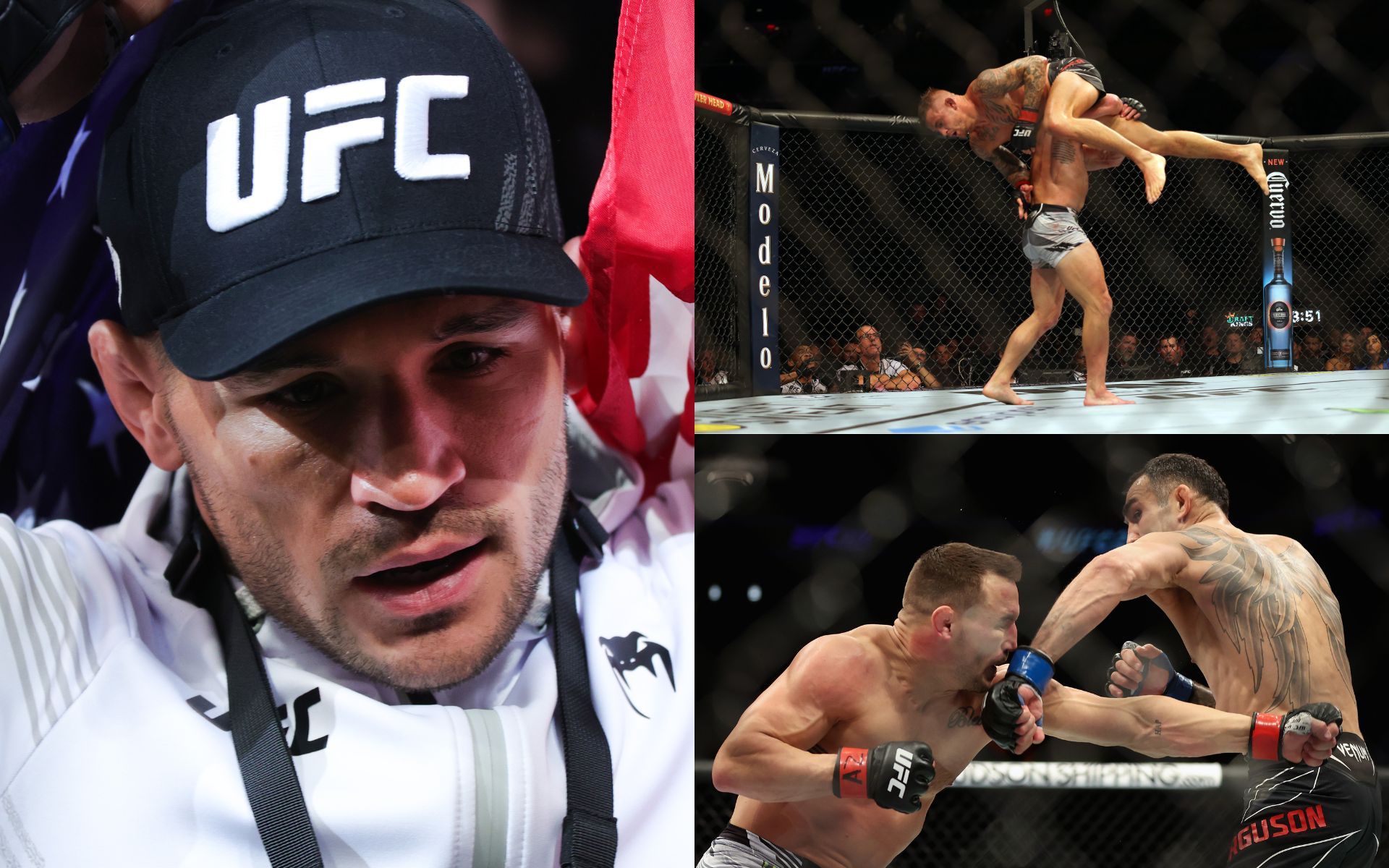 Michael Chandler has explained why he chose to adopt a wild fighting style in his MMA bouts. Chandler has been consistently criticized for not utilizing his incredible technical prowess to fight safely and instead engaging in all-out brawls.
Speaking to ESPN MMA's Brett Okamoto, Chandler justified his dangerous fighting style. Breaking down why he fights in that manner, "Iron" stated:
"Just like punches, kicks, knees, elbows, submissions, and grappling are techniques in the sport of mixed martial arts; so is pressure, so is presence, so is pressing a guy and playing to his spirit and trying to break his spirit."
Additionally, the former Bellator lightweight champion and current UFC lightweight contender highlighted that his fighting style is 'wildly entertaining.' Michael Chandler added that it's also helped him become 'probably the most exciting guy in the sport' and 'must-see TV.'
Okamoto chimed in and indicated that as of late, Chandler has become a fighter whose fights fans love to watch irrespective of whether he wins or loses. Upon being asked if he's alright with being labeled as such, "Iron" said:
"It's a label I'm here for, man. Like I said, 'I wasn't here for a long time. I'm here for a good time.' And I am actually allergic to — it's not even possible for me to have a boring fight. Even if I went there and fought at 50 percent of the pace that I normally fight at, I'm gonna go out there and still be the most exciting guy on the card."
Furthermore, Chandler insinuated that his offense constitutes a significant part of his defense. He opined that toning down pressure would make him vulnerable to his opponent's offense. That is the reason he always uses a high-octane and aggressive gameplan in his fights.
Watch Chandler discuss the topic at 9:50 in the video below:
---
Henry Cejudo advises Michael Chandler to prioritize competitiveness over entertainment
Michael Chandler is coming off a third-round submission loss against Dustin Poirier in a thrilling lightweight bout at UFC 281 on November 12th. Taking to his YouTube channel, former two-division UFC champion Henry Cejudo addressed Chandler's defeat. Cejudo notably urged him to use his skills optimally rather than fight recklessly to entertain the fans.
Henry Cejudo alluded to the fact that Michael Chandler is a highly-skilled fighter and boasts an impressive MMA record. That said, he believes Chandler's high-risk fighting style hurts him inside the octagon. 'Triple C' explained:
"I think if Michael Chandler really becomes more of a competitor, he'd be a lot more dangerous. If he was my friend, I would be like, 'Hey, stop the entertainment. You have to win. It's all about the belt.'"
Watch Cejudo's assessment below:
YOU could be the NEXT FACE of Sportskeeda Wrestling. Click here to find out how! https://sportskeeda.typeform.com/to/BR2mN5bd